Dr. Isaac Vaisman, QPSA
---
May 2022 - Lefty
About the Image(s)
Title: Lefty

Lefty was created in Detroit, Michigan during a game between the Detroit Tigers and the Boston Red Sox. It was a night game, and it happens that Miguel Cabrera, Venezuelan player (my paisano) was on the game, so I am honoring him since he just completed 3.000 hits this month. He is also a triple crown holder and with chances to join the Hall of Fame. If that is the case, he will be the second Venezuelan honored, Luis Aparicio being the first one.

I am including two images with him (original 1 and 2) and a third image (Original 3) to illustrate what happens when it starts to rain in an open field stadium (which I had never seen before).

The image was created with a Nikon D500 with the Nikkor zoom lens 28-300 mm f/3.5-4.5 at 300 mm and with these settings: ISO 5000, F/5.6, 1/1000 sec, and + 1/3EC. The image was PP in ACR, corrected for white balance, reduction of noise, and was cropped.

---
6 comments posted
---
---
---
Ronald Davis
Hi Isaac. You have definitely changed your tact with this photo from previous. This photo to me is a tribute photo honouring Miguel Cabrera as a baseball pitcher. As a tribute photo I think it is too small and does not hone in enough on his face, many tribute photos I have seen are almost portrait's even leaving out the player's lower body, I don't think the pitcher's area on the diamond is needed especially in this case as he is obviously well known. The next 2 photos are about this player in other locations on the diamond as a non-familiar person with USA baseball this confuses me, is he a batter also or a baseman? The covers being placed on the diamond is very familiar to me as this is a frequent practice in turf cricket, at international level they have the super sopper to collect water from the ground. &nbsp Posted: 05/05/2022 07:19:17
---
---
---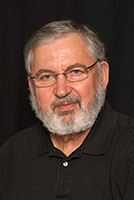 Dr. Isaac Vaisman
Ronald, thanks for your comments. Actually Miguel Cabrera is not the pitcher shown in the main image but from the same team. I included him in two additional images just to complement the story about his achievement, the triple crown. He is shown batting and also covering first base.
Now, going back the the main image, the lefty pitcher, you are saying that the pitcher's area is not necessary. How about this crop. Forget about the other images for now &nbsp
Posted: 05/05/2022 07:52:11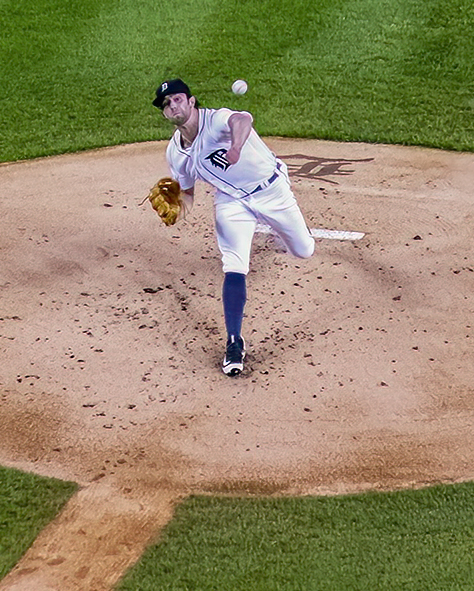 ---
---
---
Hans-Werner Griepentrog
Hi Isaac, sorry I can't make a constuctive contribution to your photo as I unfortunately don't know anything about baseball and thus can't give you any advice. &nbsp Posted: 05/06/2022 05:03:15
---
---
---
Kerry McFarlane
I to know nothing about baseball.... My only comment is his throwing arm looks a little like a stump, hard to see fingers. I like the high angle you have shot from &nbsp Posted: 05/15/2022 05:05:34
---
---
---
Bruce Benson
Isaac, For me appears that the ball is going straight up in the air as opposed to at the plate. The high angle may have caused that. Bruce &nbsp Posted: 05/20/2022 14:01:35
---
---
---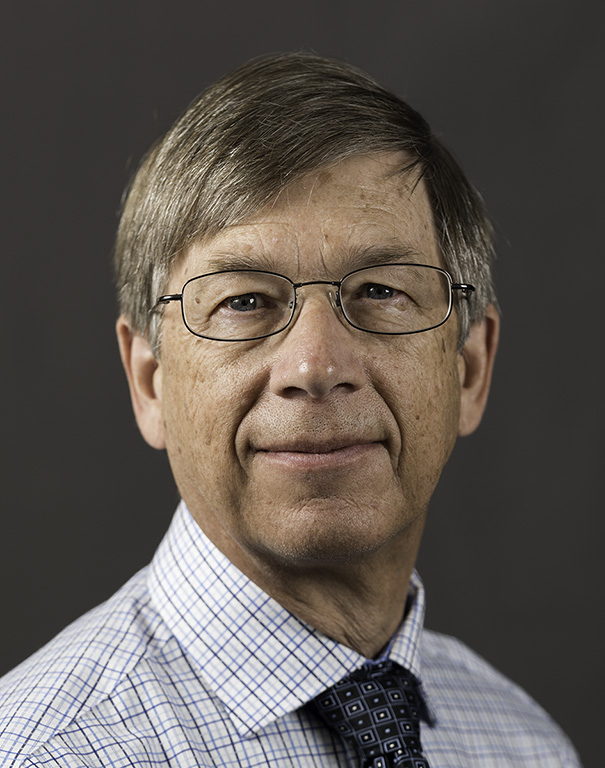 Gerald Emmerich Jr
I like your cropped version better than the original, but I have to agree with Kerry and Bruce. The ball does appear to be going up, a victim of your camera angle I suppose. And the arm does look like a stump, as does the left leg, especially the left leg. It's really important to be able to see all of the complete extremities in a shot like this. &nbsp Posted: 05/22/2022 20:05:04
---
---
---
Please log in to post a comment