Isaac Vaisman M.D., FACRO
---
January 2022 - Polo Legs
About the Image(s)
Title: Polo Legs

Polo Legs was created at the Wellington – Florida Polo Club grounds a while back using a mirrorless Nikon Z6 and the Nikkor lens PF 500 mm f/5.6 with the FTZ adaptor and with these settings: ISO 1100, f/5.6 and 1/2500 sec with + 1/3 EC. It was a cloudy day (subtle shadows). The lens was focused to the ball. It really shows movement and speed, and shows that not always we need to see the whole picture to know what is about. The image was PP in LightRoom for White Balance, Clarity and cropped. A 2px white stroke was added.

---
4 comments posted
---
---
---
Hans-Werner Griepentrog
Hi Isaac, first of all I wish you a happy new year. Congratulations on this great sports photo that focuses on the essentials. The ball and the horse legs make it recognizable as a polo picture. The splashing water drops on the horse hooves give the image a special dynamic. For me, your photo Polo Legs is a special photo that clearly stands out from many other photos of this sport. &nbsp Posted: 01/02/2022 05:21:30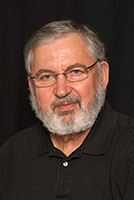 Isaac Vaisman M.D.
Thank you Hans. Happy New Year to the whole group as well. What looks like water splashing is sand in the field. &nbsp Posted: 01/02/2022 09:22:01
---
---
---
Ronald Davis
Hi Isaac. I like your photo it is imaginative and daring the viewer to work out what's happening. The 4 legs and water make for high drama. I showed this photo to my wife without telling her anything other than the picture. Her reply was it is an imaginative photo that would go well in this category but not PJ, I had to tell her it was a horse chasing a polo ball. The story is not clear and from my recollection PJ is about story. This photo in Imaginative would be great if a fallen rider was located between the horse's legs. Not PJ though. If you are skilled with Photoshop then it may be worth a try. In this Photoshop area I have poor skills and have been told that's what is holding me back. To me Photoshop and PJ do not mix. &nbsp Posted: 01/03/2022 15:57:59
---
---
---
Bruce Benson
Isaac, great example of a picture within a picture. My club members always point that there are several pictures in most photos and to look for them. You looked before you shot and captures a unique image. All four hoofs are in the air adding to the interest. I like this image a lot. Bruce &nbsp Posted: 01/07/2022 20:59:14
---
---
---
Please log in to post a comment