Ronald Davis
---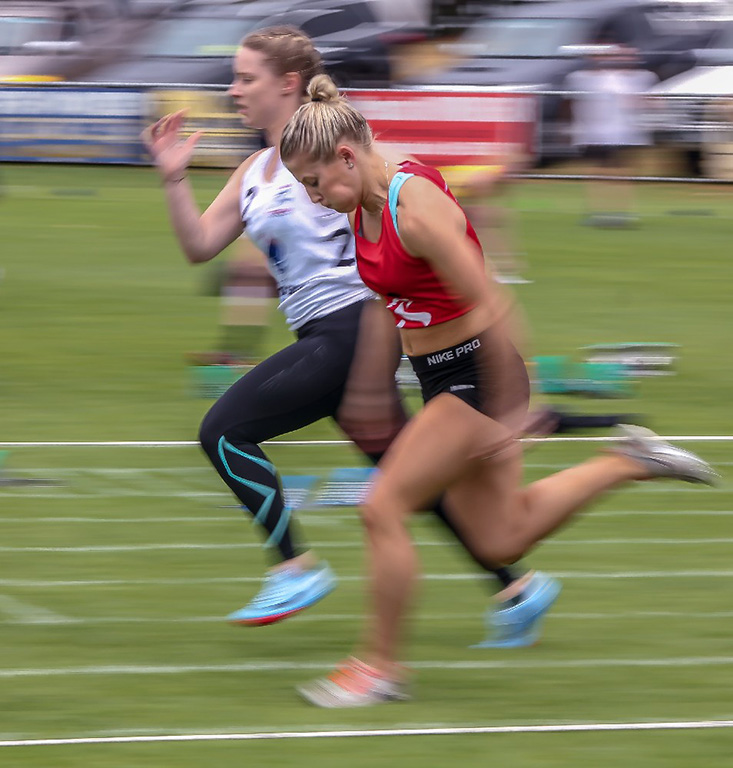 January 2022 - The Sprinters
About the Image(s)
"The Sprinters"

After Hans photo of the ice skater, I went back to the last time I tried for an intentional motion blur and came up with "The Sprinters". Taken January 2018 at the Rye Gift, a race over 120 metres. This is the ladies division one of the heats. I had to consider a number of factors pre photographing.
• My position would be about 40 metres from the start and pan as the runners crossed my path, not easy as they start at different distances from each other, red shirt is the back marker, white shirt 2nd back marker. From the handicappers view, they want ideally all athletes to finish equal at the final tape.
• I managed only to get 2 runners next to each other at 40 metres from the start distance.

I was not overjoyed with the result, as something is lacking. It's probably the position of the girl red shirt head and arms down. The girl in white was close to how I wanted, but I would have liked her face in focus.

Camera Canon 550D, lens Canon EF 100-300mm TV
60/1, F11 ISO 100.
Processed with Lightroom auto. A photo like this requires very little processing.


---
This round's discussion is now closed!
7 comments posted
---
---
---
Hans-Werner Griepentrog
Hi Ron, first of all I wish you a happy new year. Congratulations on your photo the sprinters, I love such dynamic photos with intentional motion blur. I think you did a good job with the photo. There is enough sharpness, the inscription Nike pro on the pants of the runner in the foreground is well readable, the only negative, as you have already described it, is the head posture looking down. Personally, I would still submit this photo to exhibitions, even though it may not please every judge. &nbsp Posted: 01/01/2022 04:36:47
---
---
---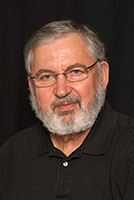 Dr Isaac Vaisman
Ronald, great capture at the pick of action. I have tried motion blur/panning on many occasions and events/venues with very frustrating results. These are not studio poses...
Agree with you about your comments. There is nothing else we can do to this image to make it better. I like it. &nbsp Posted: 01/03/2022 08:13:39
---
---
---
Bruce Benson
Ronald, you have accomplished something I have never been able to do to get the subject sharp with the background blurred. A striking sports image. Well done. Bruce &nbsp Posted: 01/07/2022 20:49:11
---
---
---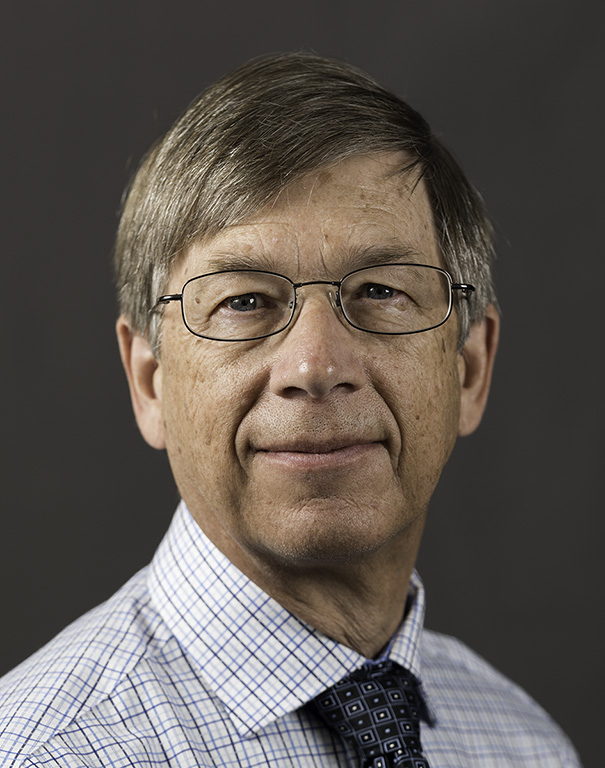 Gerald Emmerich Jr
I have a little different take on the photo. While your panning gives the image a reasonable motion blur, the arms of the runner in red are almost invisible. And therein lies the problem -- she looks like she has no arms, and that makes the viewer uncomfortable. I don't have a problem with the head looking down or even the slightly out of focus runner in white. But no arms are the problem for me. &nbsp Posted: 01/25/2022 23:25:24
Ronald Davis
Gerald, a revealing interpretation of this photo I have also felt uncomfortable about this photo and it does tell me something about myself and human perception. Do we or I really feel comfortable about watching disabled athletes at the Olympic Games which is about the only time I view them. Yes I do watch them but am I doing this out of sympathy for their disability, I still feel uncomfortable. The same could even be said about the early days of women and body contact sport. When new ground is broken it may be uncomfortable for us as it questions what we see as the norm and it might be unpleasant. Hence a judge may reject this photo because its content is unpleasant.
Have attached a photo I entered in a closeup/macro comp that a judge described as "too closeup"?
With the photo perhaps it should have been taken at 80/1 or 125/1 giving some blur but not as much as 60/1. &nbsp
Posted: 01/26/2022 00:07:09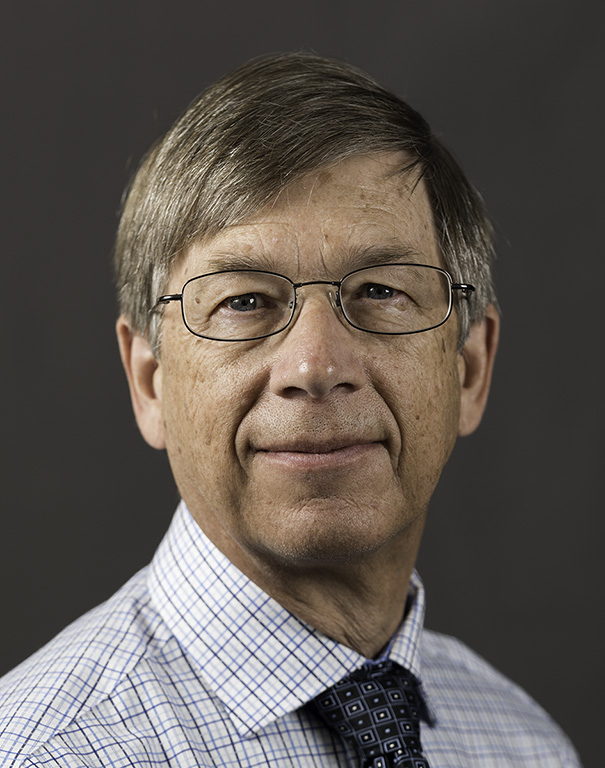 Gerald Emmerich Jr
I acknowledge that viewing athletes with disabilities may be uncomfortable. In this case though, we can see that she is not a person with disabilities. &nbsp Posted: 01/26/2022 00:49:24
---
---
---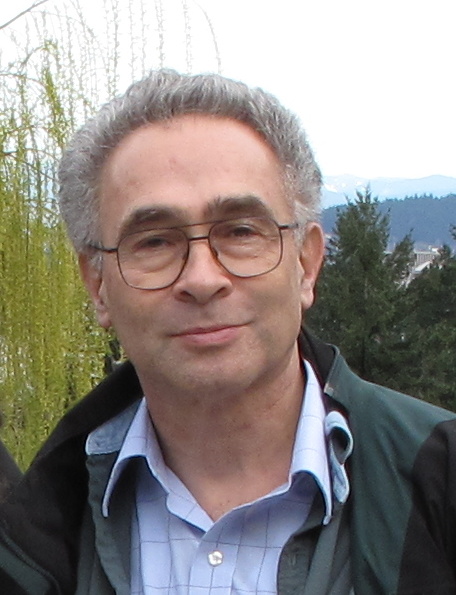 Stephen Levitas

(Group 32)
Good shot. I think you are on the right track here (intentional). A panning shot is a great way to blur the background to indicate the speed of the runners, and that works very well here. I agree with others that there might be a little too much arm and head blur, but you can take care of that next time by upping your shutter speed one step at a time until you find the speed you like. Myself, I would have liked to see the figures clearly and see motion blur in the hands and feet only. So you might try shutter speeds of 1/125 or 1/250. &nbsp Posted: 01/28/2022 11:12:51
---
---
---