Bruce Goodman
---
June 2022 - Give a Camel a Kiss Day
Original
About the Image(s)
My first camel sighting on day 2 of last month's trip to Morocco. Driving one afternoon we came across these camels (correction---they are really called the dromedary camel, Arabian camel, or one-humped camel, i.., a large even-toed ungulate, of the genus Camelus, with one hump on its back) walking along the beach. We jumped out of the car, ran across the road, and shot a few photos (I shot more than 50 in several bursts). Suddenly, this young guy ran towards the smallest camel in the front and came very close to planting a kiss on its lips.

I chose this image due to the action and that you can see the other people in the image watching the scene unfold. ISO 400; 150mm (300 equiv); f10; 1/2500 sec.

Morocco is a beautiful place but a challenge to photograph people. Most either do not want to have their photo taken or in more touristy areas want to be paid. Generally, the photos I took of people were shot by lowering my camera to my waist, tilting the screen so I could view it, and taking burst of photos as I walked by. I have just begun to edit my trip photos (it was not a photo trip but it was a chance to enjoy and document the things and people that we saw around us). I am sure I will have more to follow.

---
10 comments posted
---
---
---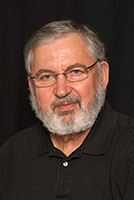 Dr Isaac Vaisman
Bruce, interesting image for sure but I think it is too busy with a lot of things going on, and almost each event could be an image on its own. The central point and the motive of the image is the man with the camel. The other men and camels partially amputated are distracting, as are the couple sitting under the umbrella and from their back. I used you original unedited image and cropped it, but since it is of low resolution the resulted product is not sharp. This is how I see the image. By any chance did you take any other from a different vantage point ? &nbsp
Posted: 06/16/2022 14:42:06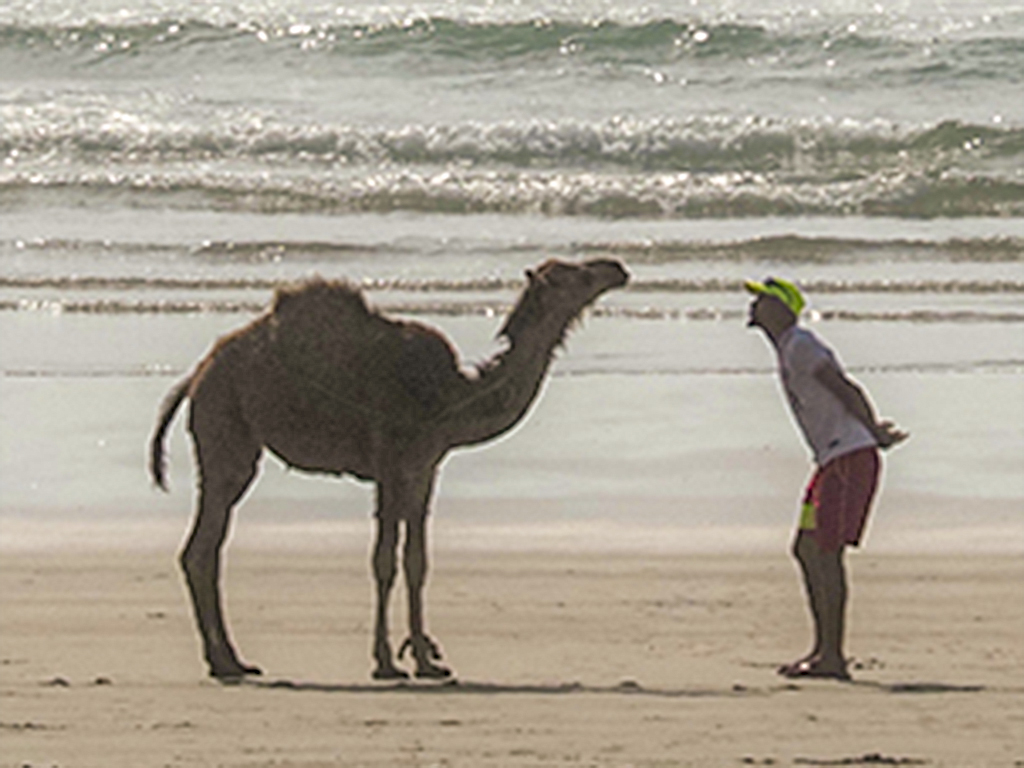 Bruce Goodman
Thank you Isaac. I'll look at the other sequence of images but they were all taken from the same vantage point since we had just hopped out of the car and had to keep on traveling. B
&nbsp Posted: 06/16/2022 15:11:14
Bruce Goodman
---
---
---
Gloria Sprung
Bruce, sounds like you had a wonderful time in Morocco. As Isaac mentioned, this is really a picture within a picture. It was a spontaneous moment and that's the joy of street photography - capturing the human condition. I like Isaac's suggested version. If the image is low resolution, I might also suggest trying to get a "silhouette" type image since it's back lit, and adding more warmth. Looking forward to other images of your trip. &nbsp Posted: 06/18/2022 07:20:09
Bruce Goodman
Thank you. I reposted it as a reply to Isaac. B &nbsp Posted: 06/20/2022 18:48:16
---
---
---
Les Lincke
Bruce, my view of the image is similar to Isaac's and I think the story, as your title indicates is about the single man and camel. &nbsp Posted: 06/20/2022 15:22:29
Bruce Goodman
Many thanks. I reposted an edited image as a reply to Isaac. B
&nbsp Posted: 06/20/2022 18:48:41
---
---
---
Dan Waters
We are all with Isaac and I especially like Gloria's suggestion. Please try a post for us to see. &nbsp Posted: 06/20/2022 18:10:32
Bruce Goodman
Thank you Dan. I reposted an edited version as a reply to Isaac. B &nbsp Posted: 06/20/2022 18:49:20
Dan Waters
Nice! I like it, a lot. &nbsp Posted: 06/20/2022 20:16:09
---
---
---
Please log in to post a comment