Dan Waters
---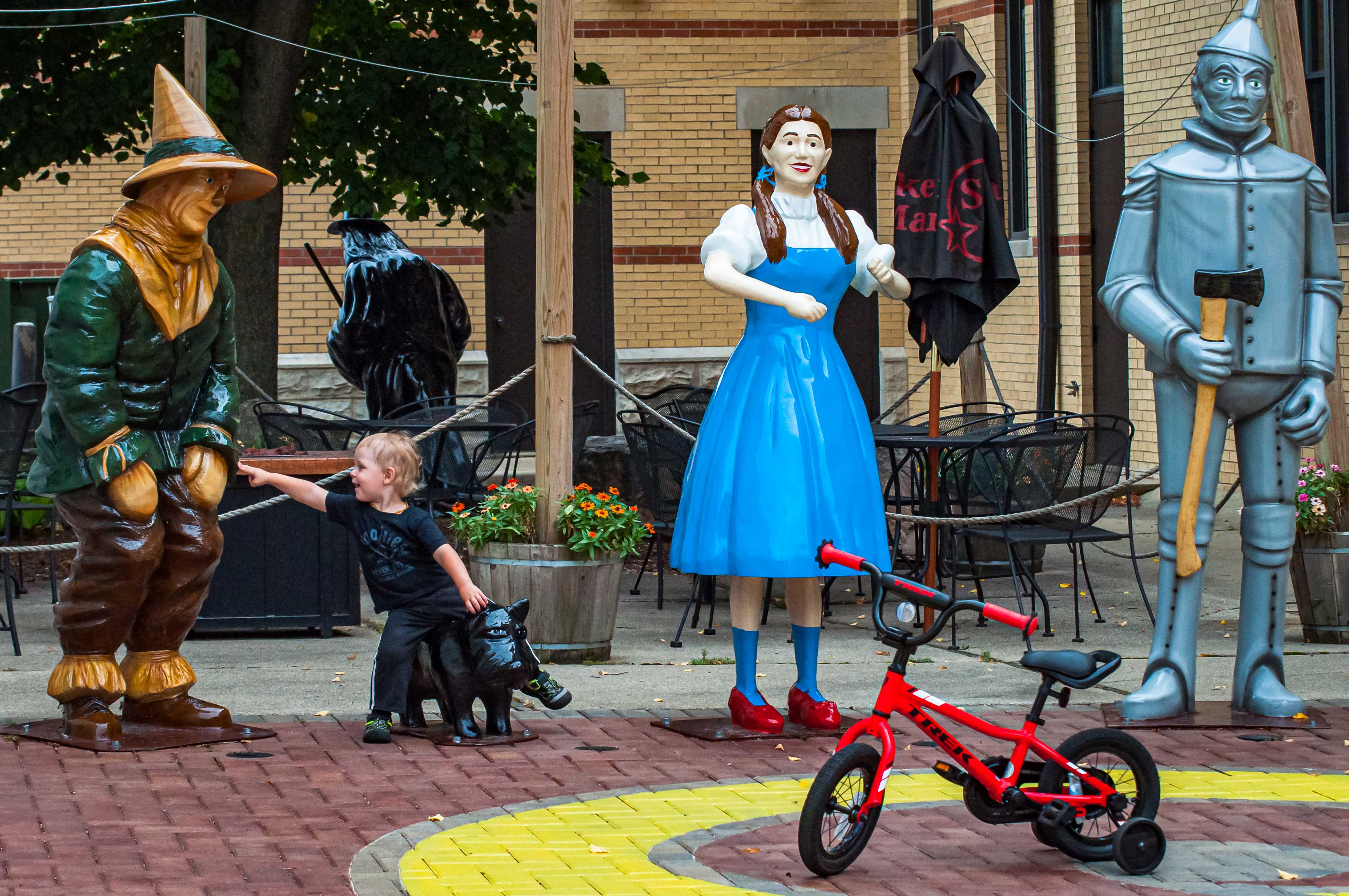 June 2022 - The Wizard of Oz
About the Image(s)
Nikon D5000 ISO 1600 70m f/8 1/1000 sec

Oconomowoc, located in SE Wisconsin is where "The Wizard Of Oz" first premiered. The statues commemorate the event and the little movie theater that fist showed "The Wizard Oz."

Because the park like setting is often shadowed being nestled between two tall buildings. For this reason mid morning/early afternoon is best time to photograph without the use of light strobes. Typical global adjustments, and because of color I increased saturation and vibrance. Noise reduction was used as I fought with adjusting for the dark/blacks found in the wicked witch cape and the young boys shirt.

---
8 comments posted
---
---
---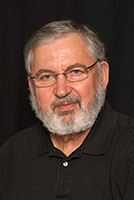 Dr Isaac Vaisman
Dan, cute image and I understand the desire to include all the characters in the frame, but then in dilutes the "main" which is the kid sitting on the dog and touching the scarecrow, and away from his bike. The kids gesture gives a lot of interest to the image. The colors are very vivid and the image is sharp &nbsp Posted: 06/15/2022 12:55:20
---
---
---
Dan Waters
Crop to include child and scarecrow? Different angel to capture bike and main subject. Correct? &nbsp Posted: 06/15/2022 17:31:35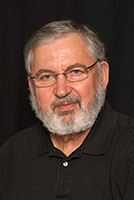 Dr Isaac Vaisman
Dan Waters
Thank you Isaac and I think it another good example of get close and get it right in the camera. &nbsp Posted: 06/17/2022 01:11:00
---
---
---
Bruce Goodman
Dan - I would have thought that this premiered in NYC or Hollywood. Who knew about Oconomowoc, WI?? Interesting. Your image is fun, colorful and handled well for light and shadow. I do like Isaac's crop since the joy of the little boy reaching out to touch the scarecrow is wonderful to witness. B &nbsp Posted: 06/16/2022 15:15:44
---
---
---
Gloria Sprung
Dan, sounds like you made an effort of choosing the time of shooting which plays an important factor with the light of the day. Lighting is even and flat, not necessarily a bad thing in this case. At f/8 your image is sharp throughout; perhaps try experimenting at wider apertures and see if you like the results. I like Isaac's version and the story of the interaction of the boy's hand reaching to touch the scarecrow statute. &nbsp Posted: 06/18/2022 07:39:11
---
---
---
Les Lincke
Dsn, I share Isaac's view of the image that the story, and it's a good one, is the boy sitting on the dog and the scarecrow. &nbsp Posted: 06/20/2022 15:27:45
---
---
---
Dan Waters
Yes, sitting on Toto - Dorothy's dog. &nbsp Posted: 06/20/2022 17:51:38
---
---
---
Please log in to post a comment