Bruce Goodman
---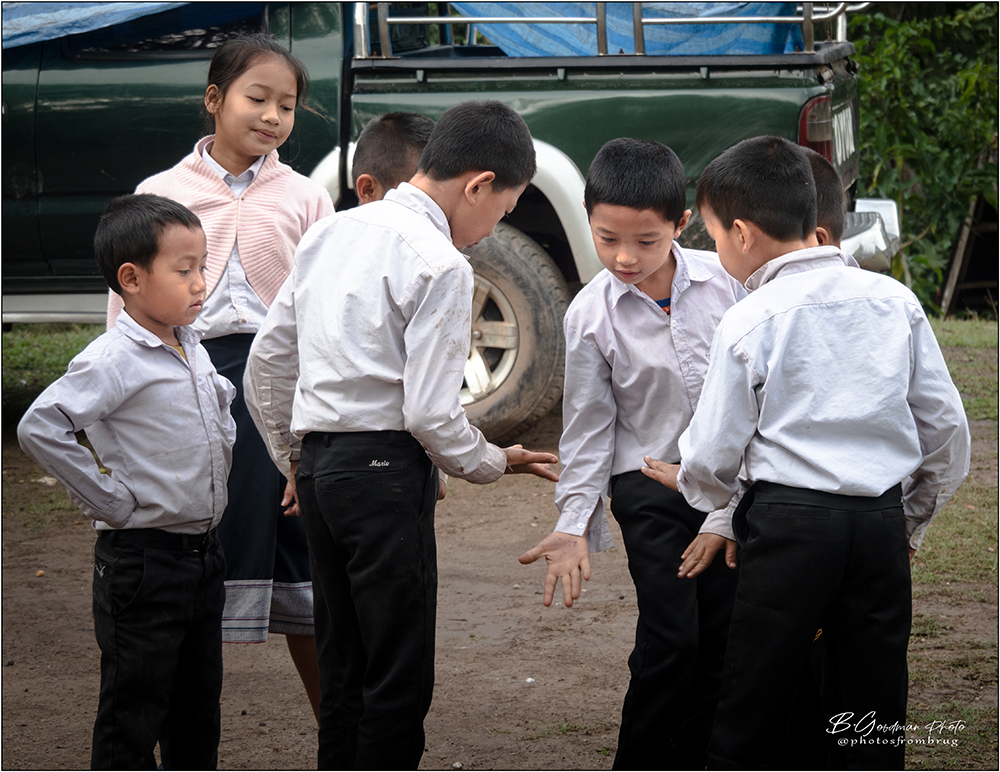 May 2022 - Rock-Paper-Scissors
About the Image(s)
In 2019 we had the opportunity to travel to Laos along the Mekong River. While visiting a rural school I watched this group of older boys "duking it out". I probably took a dozen photos and chose this one as it had the best shot of the only girl looking on with a slightly bemused look and the smallest boy looking like he wants to be included.

As I continue to learn more in Lightroom and Photoshop I re-edited the photo from one I had previously worked on. Edited to bring out light in the faces and hands, subdue the background, sharpened in Topaz.

ISO 200; 1/320 sec; f5.4; 112mm.
---
3 comments posted
---
---
---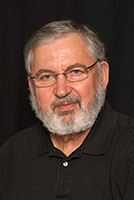 Dr. Isaac Vaisman
Bruce, this is a lovely image. Sharp, good vantage point capturing five visible heads of a total of 7, still an odd number. Great the way the others are looking at the result of the challenge. Obviously "piedra-papel o tijeras" (in Spanish) is an international event. Now, here it seems that three are participating instead of the conventional two. &nbsp Posted: 05/07/2022 11:44:49
---
---
---
Bill Wright
Bruce, I like the layering of the kids (all in focus which is great), the truck, the greenery and that mysterious little hole in the greenery. You have captured the moment at the key point, nicely done. &nbsp Posted: 05/10/2022 17:43:58
---
---
---
Gloria Sprung
Bruce, the "uniform" of the kids' clothing serves as a unifying element of the group; all the more so that the only girl is slightly different by wearing a touch of pink. All eyes are focused on the activity of the hands which also engages the viewer. Fairly clean background of green and provides a sense of the environment. I also like your crop which excludes the feet. Nicely done! &nbsp Posted: 05/18/2022 06:34:25
---
---
---
Please log in to post a comment