Isaac Vaisman M.D., FACRO
---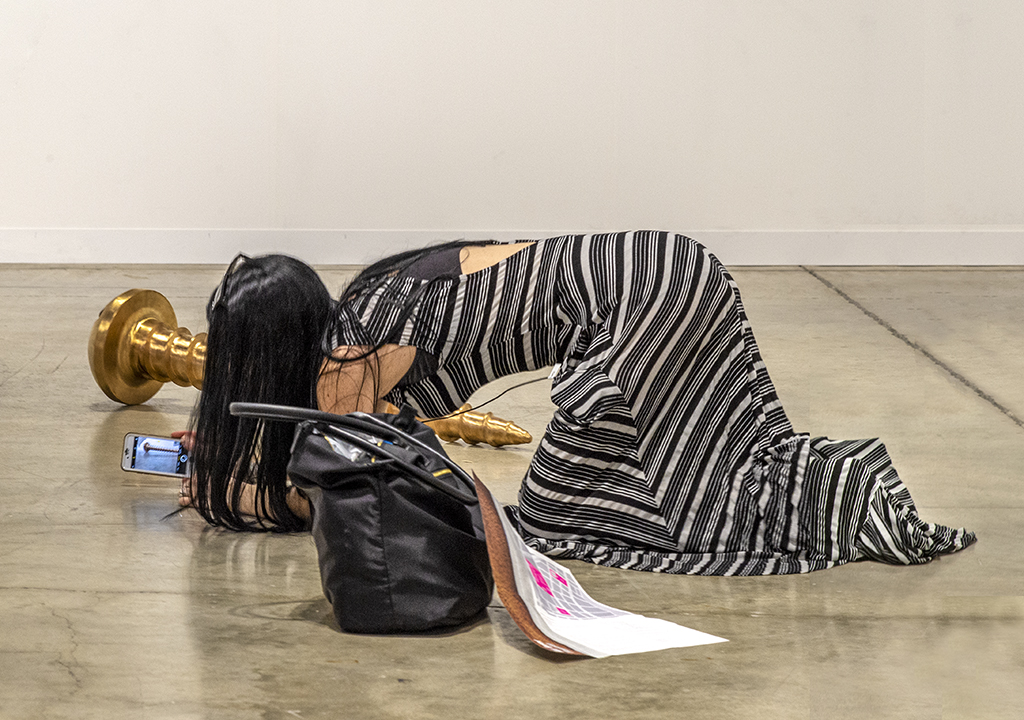 January 2022 - The Screw
About the Image(s)
The Screw was created a few years ago at the Art Basel Expo in the Convention Center of Miami Beach using a Nikon vintage looking Df with the Nikkor Zoom Lens 24-120 mm f/4 at 110 mm and with these settings: ISO 2500, f/10 and 1/50 sec. The image was PP in LightRoom for white balance, light n the shadows and some clarity and cropped. I found very interesting the way the lady was photographing the screw, which by itself was one of the art pieces on the ground and at the middle of the room, with her iPhone.
---
5 comments posted
---
---
---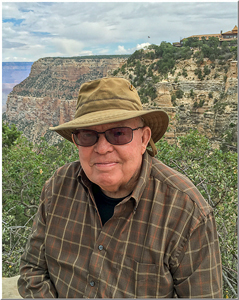 Chuck Carstensen

(Groups 50 & 92)
Good eye to capture this interesting scene. Pretty neat that her iphone is so clear. It tells a story. I like your ISO setting. I'm in Group 92. &nbsp Posted: 01/06/2022 14:29:50
---
---
---
Dan Waters
Fabulous! I see form. First flowing from the woman than the screw and the screw point may be inappropriate, still it fills the triangular shape of the female form. The purse serves well to pull attention to the woman? Or perhaps the phone? Or the screw? the tension is pleasing. A great photo and my question: why did you wait so long to share it? &nbsp Posted: 01/09/2022 17:51:10
---
---
---
Daniel De Cort
Since the use of the smartphone has become established, everything is photographed. This photo is an illustration of the urge to take a picture of everything. We see a museum visitor, the papers of the tour on the ground and the screen of the mobile phone. Perfectly framed, a picture of this era. &nbsp Posted: 01/14/2022 06:38:52
---
---
---
Gloria Sprung
Great capture Isaac. Lots of triangles both with the negative space and the triangles created by the stripes in her dress and the paper. Well balanced composition and the white background wall provides a calm breathing space and contrast to the activity at the bottom of the image. Glad you were able to get the whole i-phone in focus. Neat camera position- guessing that you were on your knees as well. &nbsp Posted: 01/18/2022 06:58:40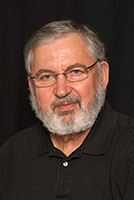 Isaac Vaisman M.D.
Gloria, just squatting.... &nbsp Posted: 01/18/2022 07:26:15
---
---
---
Please log in to post a comment