Les Lincke, PPSA
---
November 2021 - Cloud Gate
About the Image(s)
The Bean was taken in Chicago in 2016. Its official name is Cloud Gate and it is a centerpiece of an art and sculpture display in Millennium Park, Chicago. Depending on your angle, you can get a reflective view of Chicago's skyscrapers including what were once 3 of the 5 tallest buildings in the world.
Taken with a Nikon 810 with a 28-300 mm lens.
---
This round's discussion is now closed!
7 comments posted
---
---
---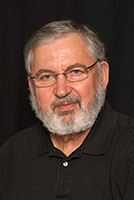 Isaac Vaisman M.D.
Les, very sharp image of the beam, and great composition showing a field (the reflection of the buildings and people) within a field (the background and foreground around the beam). One thing though I see oversaturation of the colors mainly reds and blues with presence of a very strong green fringes everywhere (I do not think it is chromatic aberration, since I have the same lens without this effect) or what is called blooming especially with high-resolution image sensors. Blooming occurs when a group of photodiodes on an image sensor receive more light than they can handle. The resulting electrical charge overflows into adjacent photodiodes, which lose their ability to record a signal that is proportional to the incoming light they receive. This will produce an area in which the image data is corrupted. I took the image into ACR and using the Defringe inside the optics slider and was able to remove it. &nbsp
Posted: 11/02/2021 13:26:55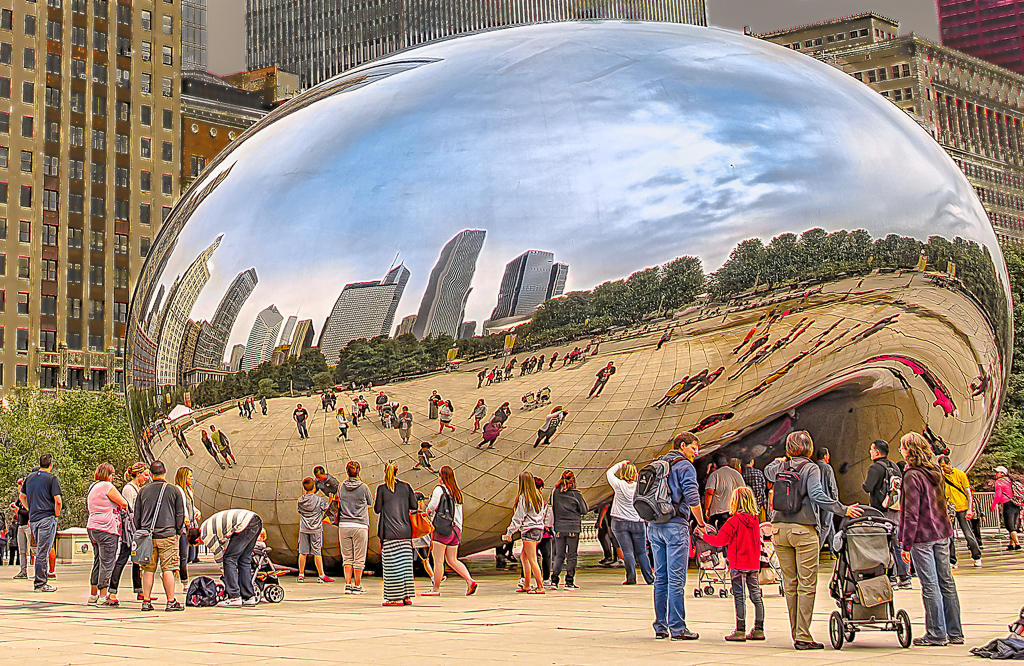 ---
---
---
Les Lincke
Isaac, I certainly see the problem. Most disturbing, I find a green cast prevalent around the windows and buildings in the background. Anyway, I mucked around with the Calibration sliders since the latest LR software seems to have eliminated the Defringe slider. I had some success but the whole image appears to have lost some Pop. This photo goes back to my earlier days and my have been overworked in PS. &nbsp Posted: 11/08/2021 09:17:36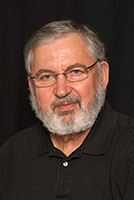 Isaac Vaisman M.D.
Les, the defringe is now inside the Optics slider &nbsp Posted: 11/08/2021 15:35:21
---
---
---
Daniel De Cort
An interesting image, the reflection is together with the subject that is reflects. The people in front of the statue make it fascinating to watch. The photo is very saturated and sharpened withs is leading to artefacts. &nbsp Posted: 11/14/2021 03:20:00
---
---
---
Bruce Goodman
Les - I am trying to find you in the 'Bean'. It is tough to photograph without being in the image. I like how you captured the 'bean', the people looking at it, and the reflections in the shiny surface. On my laptop, the image seems over sharpened and over saturated. There are many artefacts in the building (.... I like to write my comments before I look at what others have said and see now that others had made similar comments). B &nbsp Posted: 11/17/2021 09:20:44
Gloria Sprung
Bruce, taking a guess but I believe that Les is the stand-alone man in the dark jacket almost center of the image. That would put him at eye-level of the image. Gloria &nbsp Posted: 11/18/2021 05:15:57
---
---
---
Gloria Sprung
Les, nicely composed image with curved lines of the sculpture balanced with strong verticals of the buildings. The people add a touch of humanity and the reflection of the sky and clouds reflect nature. Like the juxtaposition of the backs of people in the foreground mirrored with people facing you. I agree with Isaac's PP. Nice shot! &nbsp Posted: 11/18/2021 05:11:38
---
---
---