Daniel De Cort, QPSA
---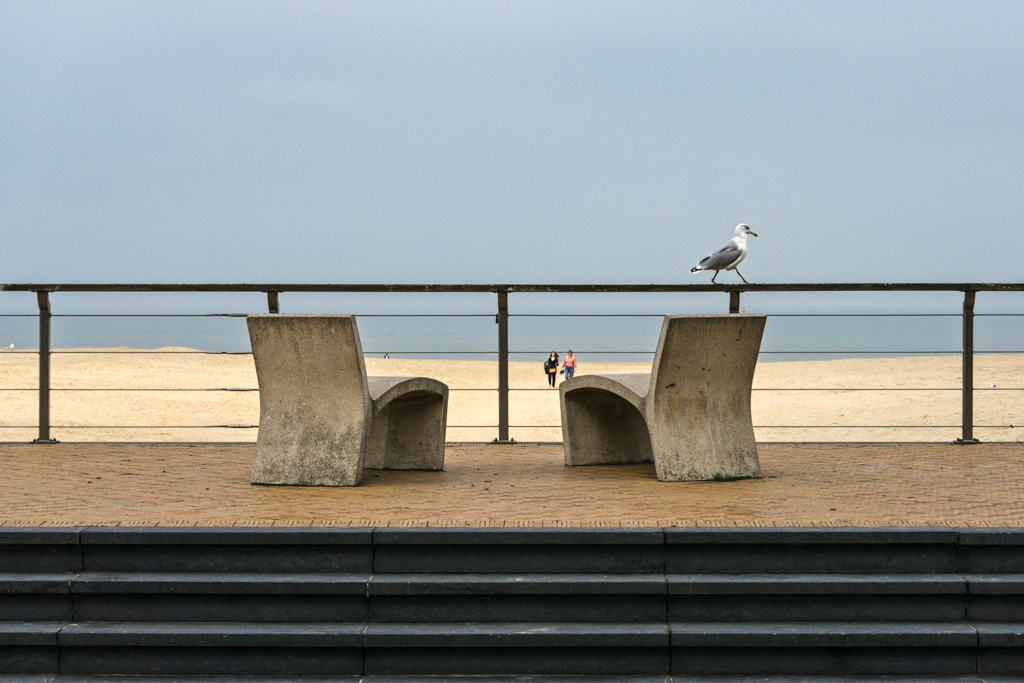 November 2021 - Walking
About the Image(s)
Walking: was made in Oostende at the Belgian coast.
I used: ISO 320, 50 MM, 1/1250, F9.
---
5 comments posted
---
---
---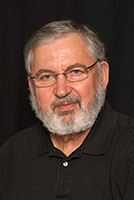 Isaac Vaisman M.D.
Daniel, you have an admiration for beach images indeed. The human presence in the far background gives dimension to the image. The seagull on the hand rail brakes the monotony of the horizontal lines. The image is sharp. I would have moved a little to the left from your vantage point to have the couple between the two cement chairs and probably also avoid the vertical pole between the chairs. Of course, in street photography not always is possible to change since most of the time we are shooting from the hip. &nbsp Posted: 11/02/2021 13:34:28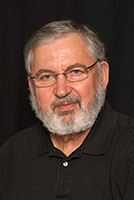 Isaac Vaisman M.D.
Daniel, today on a second look to the image, I see symmetry broken by the seagull, with the complement of the people walking in the background. &nbsp Posted: 11/17/2021 09:01:13
---
---
---
Les Lincke
Daniel, my personal preference in to follow the rule-of -thirds if possible when picture taking. The twin chairs are equally centered in the photo but with the persons off-center and the bird far to the L, I find your image interesting and creative. For me it's the kind of image you 'view give thought too'. &nbsp Posted: 11/15/2021 15:02:58
---
---
---
Bruce Goodman
Daniel - I went back to the last several months of your images. You seem to get a lot of great mileage from the boardwalk by the beach. This one is another fine example (have you considered putting them together to show)? I didn't see the title at first and my first reaction to it was 'walking'..... the action of the bird made me chuckle while the couple on the beach also add to the action of an otherwise static photo (which is interesting on its own merit). I like the use of the parallel, horizontal lines in the stairs, fence and the horizon. The colors are muted and pleasing. B &nbsp Posted: 11/17/2021 09:30:29
---
---
---
Gloria Sprung
Daniel, nice symmetry. Action provided by bird and people walking. Agee with others comments. &nbsp Posted: 11/18/2021 05:28:36
---
---
---
Please log in to post a comment