Bruce Goodman
---
June 2021 - Relaxing at The Met
About the Image(s)
About two weeks ago we drove in to NYC for only the 2nd time in over 16 months (we live 12 miles west of NYC--- without traffic a 25-minute car ride; with traffic, 2 hours which we experienced on the way home).

NYC has begun to come alive............... indoors everyone was masked but outdoors virtually no one had a mask on.

After a stop at B&H Camera to try out the new Olympus 100-400mm (yes, I bought it) we drove uptown and paid a small ransom to park near Lincoln Center. Lunch at a NY deli (another small ransom payment) with tables on the sidewalk and a liesurely walk to Lincoln Center where we discovered that they were completing a faux-grass outdoor area around the fountain in front of the Metropolitan Opera House (Met).

I took a lot of photos of people outside, but was especially captivated by this couple relaxing, feet up, shoes off in front of the stately Met. A true contrast in style.

ISO 200; 17mm; f8.0; 1/180 sec. Post processed in LR to remove bright highlights and shadows (cloudless spring day).

---
1 comment posted
---
---
---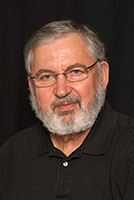 Isaac Vaisman M.D.
Bruce, as you said; people is making up for the lost time spent indoors due to Covid-19. Indeed this couple looks very relaxed, helped by the beautiful sunny day, and both of them are involved in the new life style. People do not talk anymore. They are just immersed in cyberspace.... (google/email, facebook, whatsApp, instagram, twitter just to mention some. The 24 hour's of the day do not seem sufficient to catch up.
The image is full of color, it is sharp. The magnificence of the Met is present. &nbsp Posted: 06/14/2021 09:07:43
---
---
---
Please log in to post a comment