Les Lincke, PPSA
---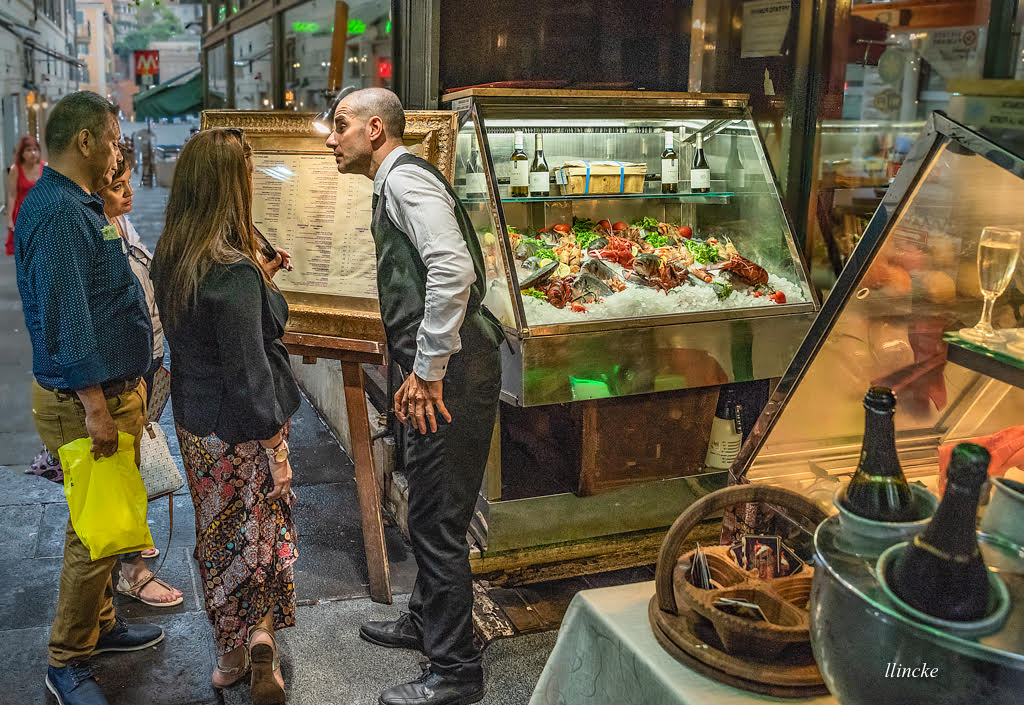 May 2021 - What's for Dinner ?
About the Image(s)
This photo was shot in Rome just outside our hotel room. I like to think of it as a snapshot because it was so unplanned. You step out your hotel door and there it is!

It's not the perfect image in my mind chiefly because the principals are located on the wrong side of the photo and too close to the edge. But I like it because everyone is so engaged in deciding where and what to eat and the waiter is so keenly interested in getting them to come to his restaurant. I like the color and the view further down the street. I'm undecided whether there is too much non-story on the right side and it should be cropped some? What do you think?
---
4 comments posted
---
---
---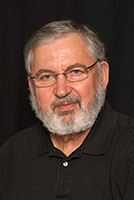 Isaac Vaisman M.D.
Les, this is a typical image of any city/town in Europe. Here you gave us the location: Rome. It is already the twilight hour and some stores/establishments have the lights on. It has to be a large city since McDonalds is present. The waiter/owner of the restaurant is engaged in explaining to the bystanders about his menu and specials for the day. The large vitrine cooler is displaying the highlights. The image is fairly sharp (you did not provide the metadata information) and the colors are fairly well managed. I do think that the amputated champagne cooler and the other vitrine are obstructive and distracting. A crop was provided. It is unfortunate that the lower edge of the frame is cutting through the peoples shoes creating some tension. As you state, it was so unplanned. &nbsp
Posted: 05/05/2021 08:22:23
---
---
---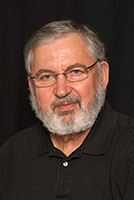 Isaac Vaisman M.D.
Les, I believe this crop works even better, and still tells the story. &nbsp Posted: 05/05/2021 13:52:35
---
---
---
Stuart Ord

(Groups 64 & 95)
When I have a spare half hour, I like to surf the groups looking for pictures that grab me. This one grabbed me! I love the dynamic involvement between the waiter than the potential customers. The scene with the jugs, display cabinets, bottles (keep them even though incomplete - it just links in the picture we can't see!) and the menu sets a clear scene, and the faces tell the detailed story. Wonderful!
It's a pity a little of the shoes is chopped off, but often street scenes don't wait for us to delay, so imperfection is quite acceptable to me. As a result, I wouldn't crop it. I'm glad you kept it in colour, a routine conversion to mono would have lost the great colour in the cabinet.
I would however clone out the red sign, and maybe even the lady in the red dress, if you don't object on principle.
I wish I'd taken it. &nbsp Posted: 05/06/2021 17:16:08
---
---
---
Please log in to post a comment