Mary Hinsen, BPSA
---
September 2021 - Wool On
About the Image(s)
72mm, 1/200sec, f/7.1, ISO800.
We were lucky enough to hold our annual WoolOn fashion show here - only a few days later we were back in lockdown.

I took this at the dress rehearsal. It was one of those shots that I took in a moment and didn't take the time to focus properly. I didn't delete it, as I liked the play of the sun on the sequins and wondered if I might save it.

I began by evening out the light a little. The sun was falling directly on the coat, and the hat was in shadow, so I used curves to darken the coat. I then used a gradient to darken the top left corner.

I still wasn't happy with the different colour palettes the sun gave, so used a couple of colour balance layers to give warmth to the model and closer things to the hat and coat. I used another colour balance adjustment to cool down the background.

Lastly, I used a high pass filter, masked and painted back the sequins on the front of the hat.

Thanks for all your comments and suggestions each month. Keep safe and well.
---
2 comments posted
---
---
---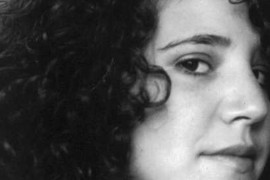 Jessica Manelis
I love that you experimented and didn't delete any photos. The image overall feels a little flat. I know you said you lightened it up, which I like, but maybe try to add some contrast back in. I do like how the reflections dance across her face and I can't tell where you edited some sequins back in, so great job!! &nbsp Posted: 09/14/2021 08:10:45
---
---
---
Cindy Lynch
I like the idea here and you have lovely tones and good focus on the figure. I would suggest darkening the background, if possible. For me, I'm not sure the reflections are working. I find them a little distracting, &nbsp Posted: 09/19/2021 13:11:48
---
---
---
Please log in to post a comment