Mary Hinsen, BPSA
---
June 2021 - Pizza Oven
About the Image(s)
This month's image is of a pizza oven in a cafe near us - I love pizza ovens! Camera settings were 122mm, 1/200sec, f/6.3, ISO640. I exposed manually for the flames.

At home I had a play with a series of curves layers, which is always my first go-to, with selective masking on all layers. I started by increasing contrast and then adjusted to bring out the colours in the flames.

I added a black layer set to soft light blend mode and masked, carefully brushing back until I got the effects I was looking for with the stainless steel shelf and the bricks. I then colour-picked a blue tone, and created a blue layer set to colour dodge blend mode. I removed blue form the orange flames, and used a very low opacity brush to lessen its effect on the brown bricks.

Looking forward to comments and feedback.
---
3 comments posted
---
---
---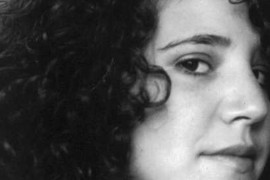 Jessica Manelis
---
---
---
Bob Crocker
Mmm Pizza. Great idea, Mary. Stone pizza ovens just seem to add charm and added taste to main coarse. It's the flame for sure. I understand Jessicas comment to focus attention with a crop but I would leave it as is. The curved stone work really helps bring the viewer into the flame. I like your post-production work; always appreciate those that work magic with Curve adjustment. &nbsp Posted: 06/10/2021 15:07:57
---
---
---
Marcela Stegemueller
Mary, I like the repetition of the triangles pointing down to the inside of the pizza oven with the roaring fire. A lesser photographer like me would have taken the picture from the front having the inside and outside very symmetrical. You bring the eyes inside by using the angle from the side. It makes for a stronger picture. I need to study your post-processing and learn from it. &nbsp Posted: 06/17/2021 18:15:51
---
---
---
Please log in to post a comment