Rick Taft
---
November 2023 - Scratch the Itch
About the Image(s)
Description: This shot was taken late afternoon in late September during a walk around a local lake and wetland. As we walked the trail alongside the lake, we came across a good sized Cormorant bird. The light was very good on the bird so I stopped to watch, took a few shots of it doing different things.

Intent: I wanted to catch the bird doing something interesting, and not simply take a basic portrait-type shot. As I watched it, all of a sudden it looked like a dog scratching an itch in its ear. I for one did not know that birds like this ever scratched themselves, or that they had anything like an ear to itch. Not saying they don't…just new to me. I wanted to get a tight shot of the bird and also to get the backdrop of water which is green because of trees reflecting on the surface.

Edit: This is an extreme crop to maybe 10% of the out-of-camera image as a way to extend the zoom on my lens. Main edits were to recover shadows a bit and tweak the brightness a little. I also played a little with the white balance and a tiny bit of saturation. On a separate layer I added a bit of negative clarity and a bit of structure that helped compensate a little for the extreme crop, brought out some details in the feathers, but I decided to reduce the opacity of this layer a little to avoid an over-sharpening look. Finally, I wanted to get its eye to pop some more, so I used a circular gradient mask just over the eye, recovered a little shadow, added a little brightness and a small amount of additional saturation.

Tech details: Camera: Sony A7Riii Lens: Sony FE 70-300mm F4.5-5.6 G zoom. Focal length: 228 mm. ISO: 800; f/11 1/320 sec. Used a tripod.
Editing Software: Capture One 23.
---
This round's discussion is now closed!
8 comments posted
---
---
---
Lori Azevedo
Photography is patience. So often we rush and miss the best shot. I like the way you cropped the photo and how the bird is situated. Because you were in late afternoon it looks like the right side of the bird is exposed to too much light and the left sits in shadow. You might have tried a little to dodge and burn to reduce the harsh lighting. I keep an adjustable polarized lens filter with me for just these situations. &nbsp Posted: 11/06/2023 12:16:22
Rick Taft
Lori,
Thanks for the comment. You are right about the afternoon sun making one side of the bird brighter than the other...Alec commented on that too. As for a polarizer, I do keep one in my camera bag but I honestly don't remember if I had it on the camera when I took this or not. Given how this bird was behaving, however, I did not really have a chance to play with filters or I risked spooking it or missing something. I'm trying to get more anticipatory about when to have the polarizer on the lens ahead of time. &nbsp Posted: 11/18/2023 11:25:30
---
---
---
Butch Mazzuca
Whenever we can capture wildlife 'being wildlife' it's it makes for an interesting image. Having said that, without your explanation I'm not certain I would see the "scratching the itch" story, - still an interesting image. But even with 44 megapixels a 90% crop doesn't leave a lot to work with. Still, a great take home and historical encounter shot - you did a nice job with this. &nbsp Posted: 11/06/2023 14:26:23
Rick Taft
Butch,
Thanks for the comment. As it happens, when I took this shot all I was after was "interesting image". I have no idea if a bird like this actually has anything to scratch or itch! My objective was to make the viewer look twice to see what was going on in this unusual pose. My title was just an attempt at tongue-in-cheek humor, not to explain the image since in competitions often times the pictures are looked at without any titles revealed. As for the severe crop, point taken. I was limited here by the size of my lens and how close I could get physically. &nbsp Posted: 11/18/2023 11:30:18
---
---
---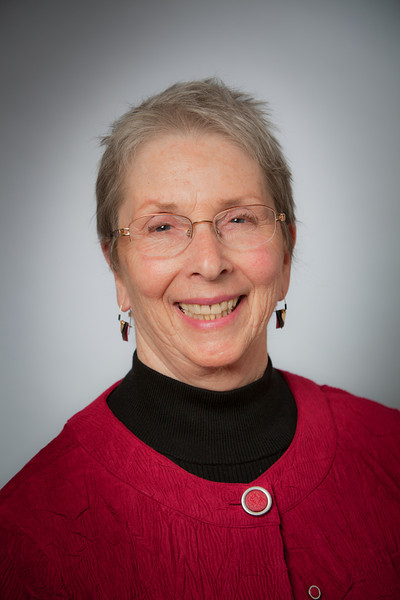 Zina Mirsky
Kudos on having the tripod on your walk around the lake. It enabled the tight crop and resulting clarity even in the late light conditions. A little blur might have made the surrounding water even more attractive - the color gradients are interesting but the severity of the striping breaks up the flow. I've often tried to take pictures of birds preening themselves and usually fail so I really am glad that you caught this so clearly. &nbsp Posted: 11/12/2023 11:07:53
Rick Taft
Zina,
Thanks for the comment. I confess I almost always have my tripod with me when walking about...it makes a decent walking stick on rough ground but folds up pretty small otherwise. As for blurring the background, I do not have any tools to do that at the moment, but I would be inclined not to mess with it like that even if I could because PSA rule specifically prohibit blurring the background in nature shots. I could try isolating the background and slightly de-saturating it, slightly dropping the contrast which might help with the flow issue you mentioned. Food for thought...thanks. &nbsp Posted: 11/18/2023 11:39:11
---
---
---
Alec Chester
Rick Taft
Alec,
Thanks for the kind words. I actually did try playing with shadows and highlights with masks to dilute the sharp light/dark falloff, but not quite as much as in your visual feedback. I agree with both you and Lori, but don't want to even out the light so much that it flattens the image. Since you both commented on it, I'll play with it some more. Thanks. &nbsp Posted: 11/18/2023 11:43:15
---
---
---