Zina Mirsky
---
May 2022 - Redwall Violin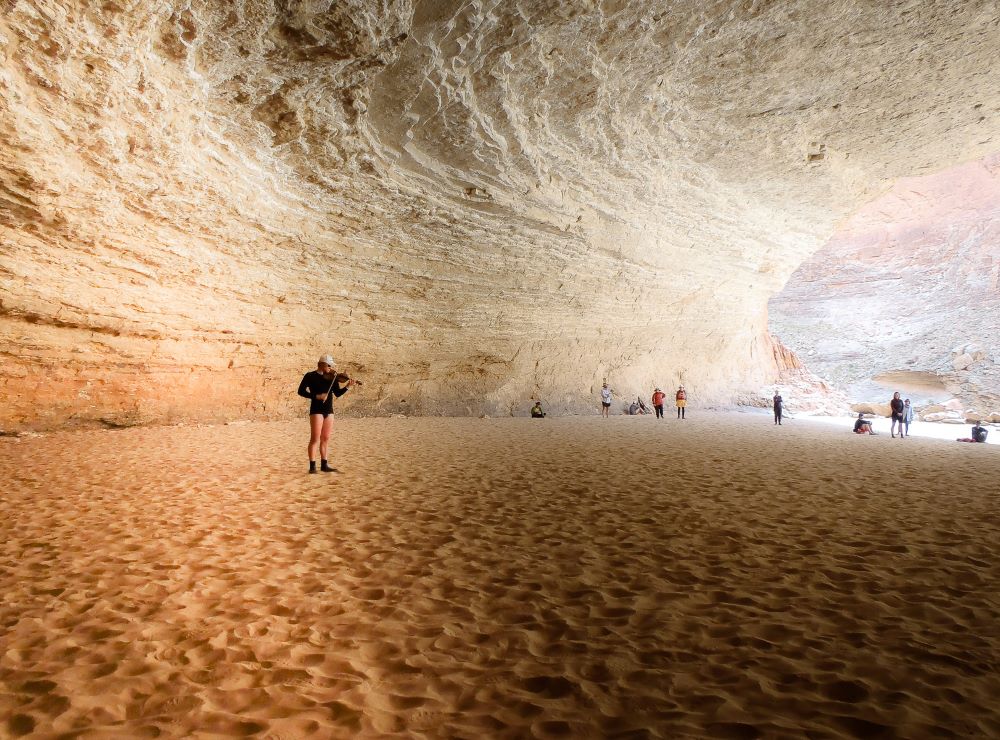 Original
About the Image(s)
I have been working with jpg images from 2013 (one of my Colorado River raft trips in particular), trying to see whether Topaz tools (denoise, sharpen) might further enhance the Lightroom editing I did to the original images. They were taken with an early model Olympus Tough waterproof point-and-shoot, as the Colorado River is a hazardous place for more advanced cameras.

The original is the full-cavern view of an experience many people don't get -- an Eastern European violinist who took his prized violin over the rapids to get to this place, and performed for a rapt audience of rafters. I took the image from a short video I did at the moment.

The second image is a crop with mild Lightroom editing and then taken through Topaz for denoise and sharpening. I think that I will continue to explore Topaz for some of my older non-RAW images. Thanks as usual to all for their comments.
---
3 comments posted
---
---
---
Alec Chester
It's a most interesting image that is quite exotic. Great idea to use a waterproof camera on the trip. I like the cropping on the original somewhat more since the colors seem richer and the cavern more majestic. The swirls of the cavern roof in the original have more variety. The strong light probably blew out the white in the right hand of the image. If not, is it possible to bring out some detail there? &nbsp Posted: 05/24/2022 10:59:30
---
---
---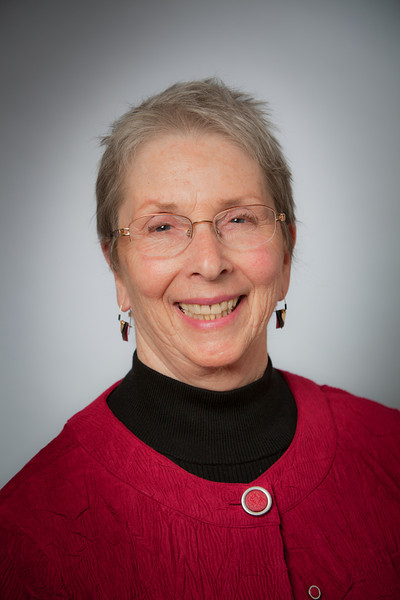 Zina Mirsky
What I learn much of the time is that my two monitor screens convey colors differently and so do the monitor screens of those who view them! The 'original' color is replicated (on my other monitor screen, through editing) because I too like it better than I see the cropped version showing on my 'other' monitor screen! (I hope I haven't confused you as much as I myself am confused). For me, the bottom line is to carefully review my edited and saved images on both my monitor screens to see where any discrepancies might be. Thank you for these observations! &nbsp Posted: 05/24/2022 12:12:46
---
---
---
Rick Taft
Zina,
I like this shot...and I think you are right that it is an experience (the place itself, but especially with the addition of the violinist) that most people don't get a chance to experience...including me, since a Colorado River raft trip is still on my "to do" list). In terms of the two shots, my reaction is pretty similar to Alec's. I like the original un-cropped version better because there is more of the richer browns in the sand and cave walls to see, and the right side near the mouth of the cave and outside does look to me a bit over-exposed if not blown out in places, almost to the point of distraction in the cropped version. That is less noticeable in the larger, un-cropped version because it makes up a smaller percentage of the whole thing. If I were going to play with it, I would try using a graduated mask and see if I could brush in a slightly lower exposure level to the right side of the image. That said, you mention your original image is a JPG and not a RAW file, so that may put real limits on what tweaks you can make to recover details or lower exposure because they might have been lost in the compression. I think your idea to capture the shot in this way with the violinist and the audience in the distance is spot-on, and I imagine the acoustics must have been extraordinary. &nbsp Posted: 05/24/2022 17:17:45
---
---
---
Please log in to post a comment