Peggy Nugent
---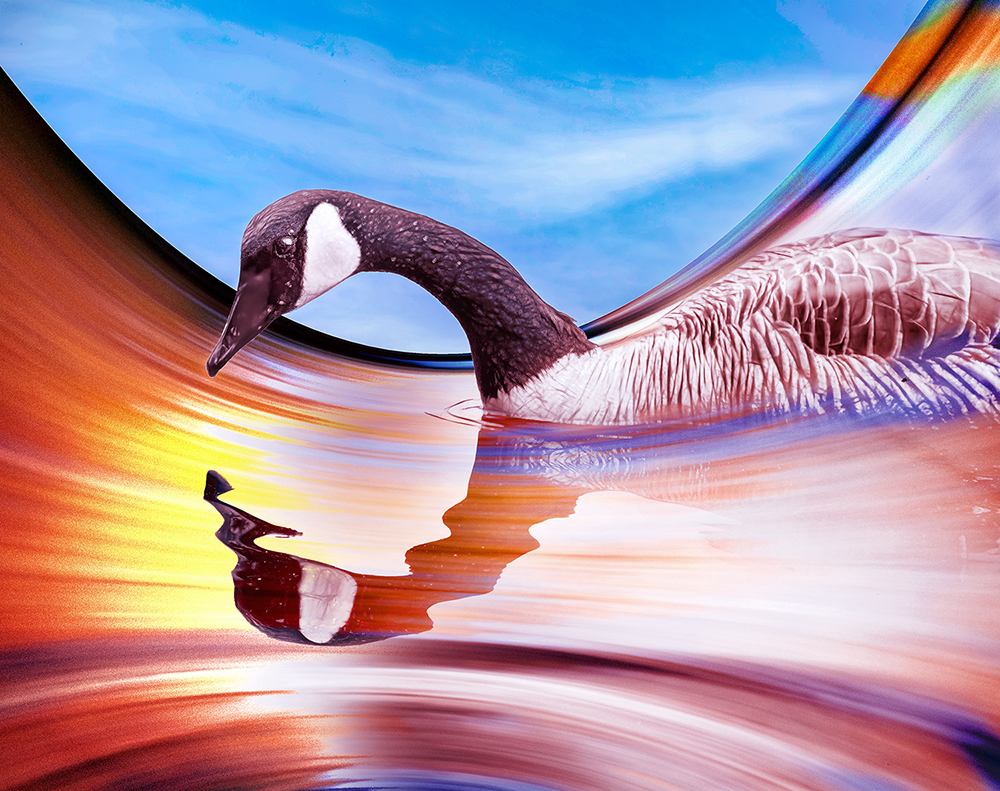 May 2023 - We Only See Ourselves
About the Image(s)
This image came from my playing around with textures on a simple initial image.
I started with the goose looking at its reflection. I had previously processed the file as a high key jpeg, with only the goose, its reflection, and the ripple visible.
I took the second original (an ICM shot) and pinched it to create curves. I put that layer in pin light mode over the goose's layer. The right half was blown out so I duplicated the ICM layer, put that in normal mode, and masked in the right half.
I wanted more color and detail, so I put the blue texture in color burn mode, masking out areas that needed less change, and then added the golden layer in Hue mode at 82%, masking in some color on the right side of the image.
At this point the sky was too bright, being all white, so I added the teal layer in that space, and then clipped the blue layer to it in Color mode.
---
12 comments posted
---
---
---
Alan Kaplan
You and Brad are the master blenders. I'm signed up for a blending webinar May 8, so maybe I'll take more chances with blending. You used so many steps to make the colors work so well, and the composition is very well balanced. I'm afraid that old bug-a-boo about bright areas applies here especially in the center of the image which keeps the eye from enjoying the sky and the arc at the bottom. It's worth revisiting. &nbsp Posted: 05/06/2023 08:07:40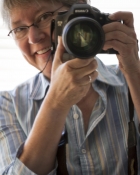 Peggy Nugent
---
---
---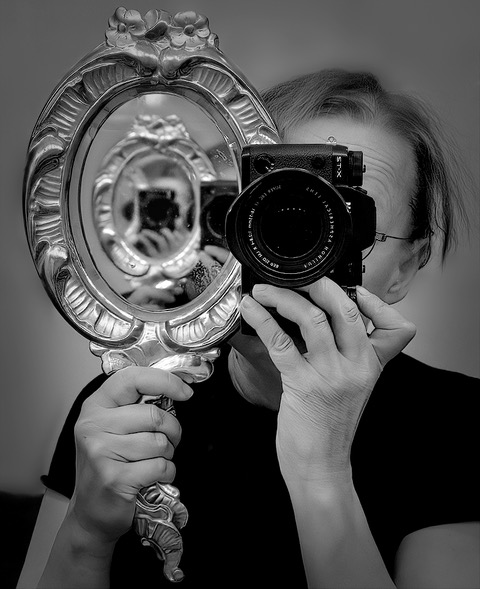 Kirsti Näntö-Salonen
Hi Peggy, your play with the textures is fantastic! The goose swimming in the rainbow looks like she were totally absorbed in admiring her reflection. I think - in same lines as Alan - that she might look lovely also in more muted maybe pastel tones, but the mood would then be different. &nbsp Posted: 05/08/2023 00:30:47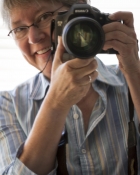 Peggy Nugent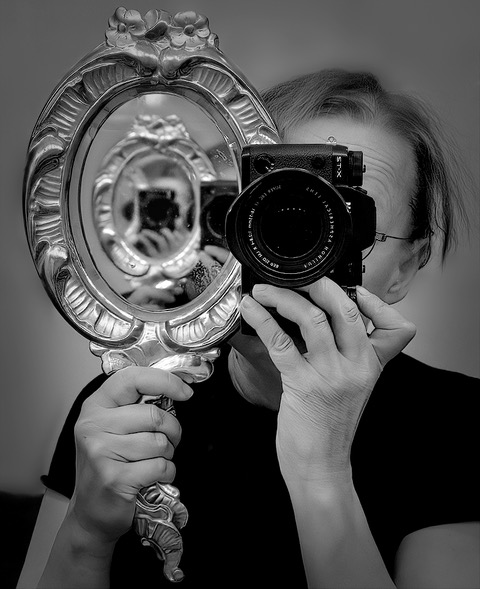 Kirsti Näntö-Salonen
Thank you, Peggy! All of the versions are so beautiful, but I love the quiet reflective mood of the more muted colors best. &nbsp Posted: 05/14/2023 14:16:20
---
---
---
Maria Mazo
Hi Peggy, lovely image that you have created, I like the way that you construct your images and I love this too. I agree with Alan comments about the highlights. Apart from that I find you made a fantastic work blending all together to arrive to your final
image.Colours
and textures complement your image very well. &nbsp
Posted: 05/12/2023 18:32:25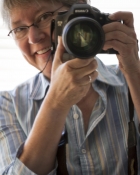 Peggy Nugent
Thank you very much, Maria! &nbsp Posted: 05/14/2023 15:12:59
---
---
---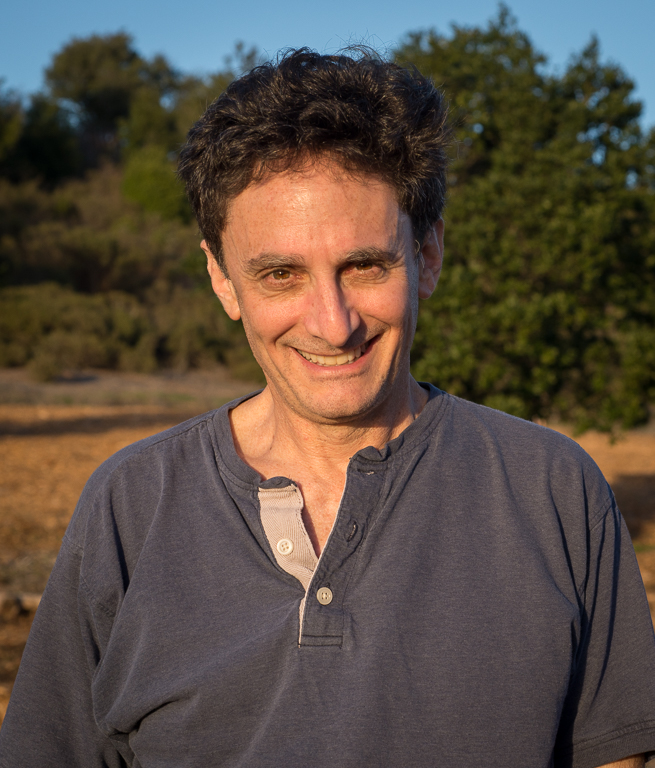 Brad Becker
Peggy, I continue to admire your explorations into texture. Your title grabbed my attention and served as an intriguing premise to shape my exploration into your image. Although I really like how you've constructed this image it feels incomplete. Maybe it is due to not fully developing the theme of the title. The relatively low contrast duck head and very bright light in the reflected water feels too jarring for my tastes. Given the relatively introspective aspect of the image/title a darker more subdued color handling may sell the story greater. &nbsp Posted: 05/13/2023 12:00:32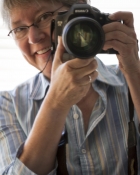 Peggy Nugent
Thanks for your thoughtful feedback, Brad. As so often with your comments, I set out to prove you wrong (no offense intended) and then realize that I agree with you. A big part of what I liked about this image was the color, but now that I've done a desaturated version, I'm drawn to that.
Yeah, I really need to come back with fresh eyes in a while to look over what I've come up with. &nbsp
Posted: 05/14/2023 14:45:37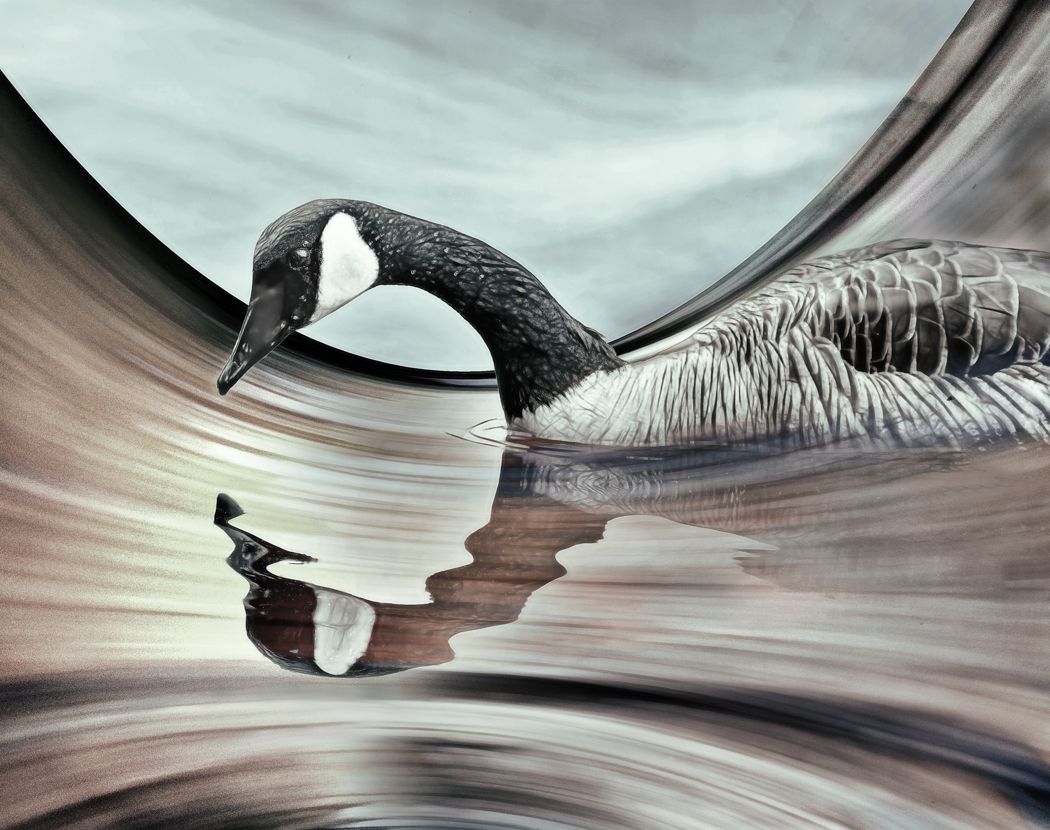 ---
---
---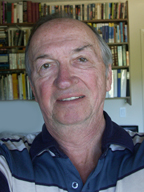 Aavo Koort
Technically very well done. The duck is sharp and the wiggly reflection adds some movement to the image. I am still trying to come up with a meaning for the picture. Very good job.
&nbsp Posted: 05/14/2023 13:00:18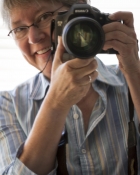 Peggy Nugent
Thanks, Aavo.
My meaning was that even with all sorts of stuff happening around the goose, it's only interested in its distorted view of itself. But I admit that was secondary; I was mostly just having fun playing with various possibilities. &nbsp Posted: 05/14/2023 14:51:07
---
---
---
Please log in to post a comment