Alan Kaplan
---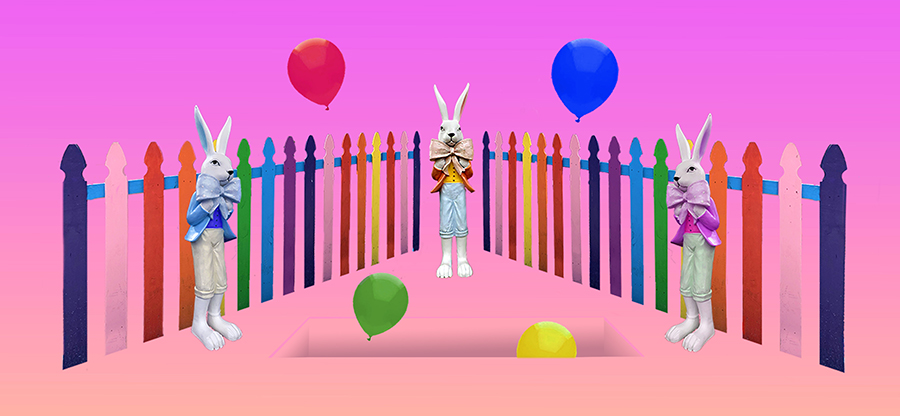 June 2022 - Spring at Last
About the Image(s)
There was an intermittent cold rain from the end of March to the middle of May in
northern New Jersey. When the sun came out and the weather got warmer, I was
inspired to celebrate spring with this June entry.
The rabbits were photographed in Home Goods, a we've-got-everything-for-the-home store. I took one picture from the front and one from the side so I could insert a different angle if I needed. I took the pictures of the rabbit to add to my stock images figuring I'll use them some day.
The fence comes from the entrance to a restaurant in Captiva, Florida. The inside of the restaurant is just as lively. The rabbits and the fence are cut-and-pasted.
I used the Pen Tool to create the hole. First draw the shape of the box on a blank layer above where the hole is going. Use the Pen Tool to draw a triangle on one end first and use the gradient tool to create a light to dark gradient. Then draw the other triangle and repeat. Once the triangles have their gradients, repeat the process for the rectangular part of the hole. I finish by drawing a light line around the top of the hole. Google using the Pen Tool if you want to find a Pen Tool tutorial. It will help.
---
This round's discussion is now closed!
5 comments posted
---
---
---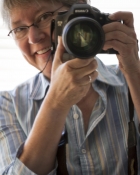 Peggy Nugent
This is such a happy image, Alan! I love everything about it - the colors, the bunnies dressed up in their holiday finery, the balloons rising up from the slot. I think using the gradient to go from foreground to background works really well. I'm going to try to remember that trick. The perspective of the fence gives a very nice feeling of depth.
Thanks for the tutorial, too!
It's a wonderful image. I would not change a thing. &nbsp Posted: 06/12/2022 13:50:36
---
---
---
Alan Kaplan
Thank you for your reinforcing feedback. I've been exploring more balloon and color gradient composites and your enjoyment of this image will help keep me going. &nbsp Posted: 06/12/2022 20:42:50
---
---
---
Maria Mazo
Hi Alan,
What a festive image that you have created!, I find it celebrates very well the spring season with this beautiful colours and the bunnies
You manage very well the pen tool to create the hole in the floor and the gradient mask to simulate the deep in it.
I wonder if you could use some similar to create some shadows in the fence and under the feed of the rabbits.
Cheers &nbsp Posted: 06/13/2022 01:16:50
---
---
---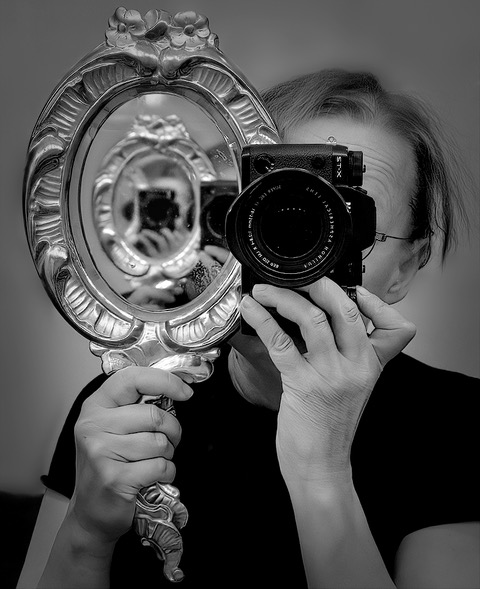 Kirsti Näntö-Salonen
Hi Alan, this really is a happy image with the bright primary colors and the delightful bunnies. Thank you for explaining the making of the hole soon clearly! I will seem an Affinity Photo tutorial and try to repeat the effect. &nbsp Posted: 06/14/2022 13:22:42
---
---
---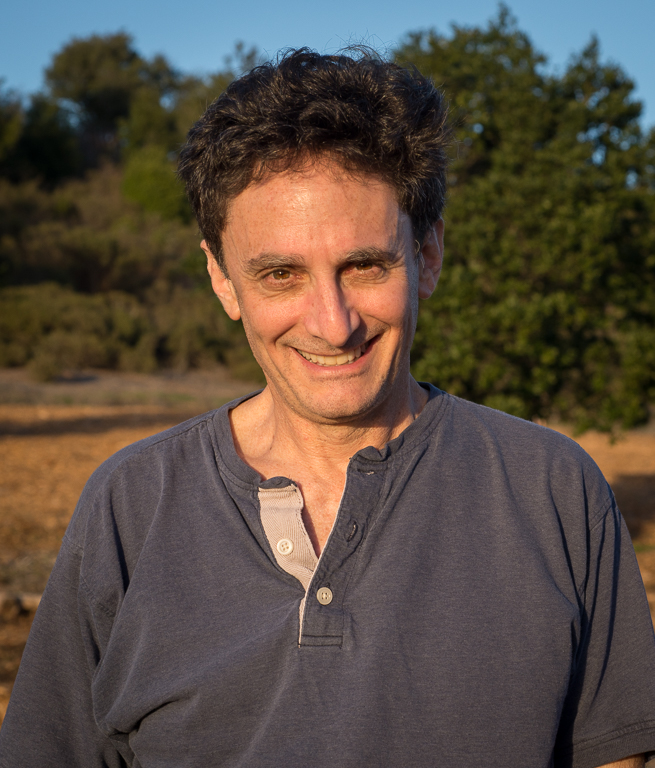 Brad Becker
Alan, This is an interesting departure from your usual style, one that I am enjoying (although I do enjoy your other works quite a bit too). Everything works nicely here. My only suggestion would be to consider raising up the yellow baloon some as its positioning created the look of a sphere to my eye and took me away from appreciating it from floating out of the floor. &nbsp Posted: 06/14/2022 17:33:18
---
---
---