Peggy Nugent
---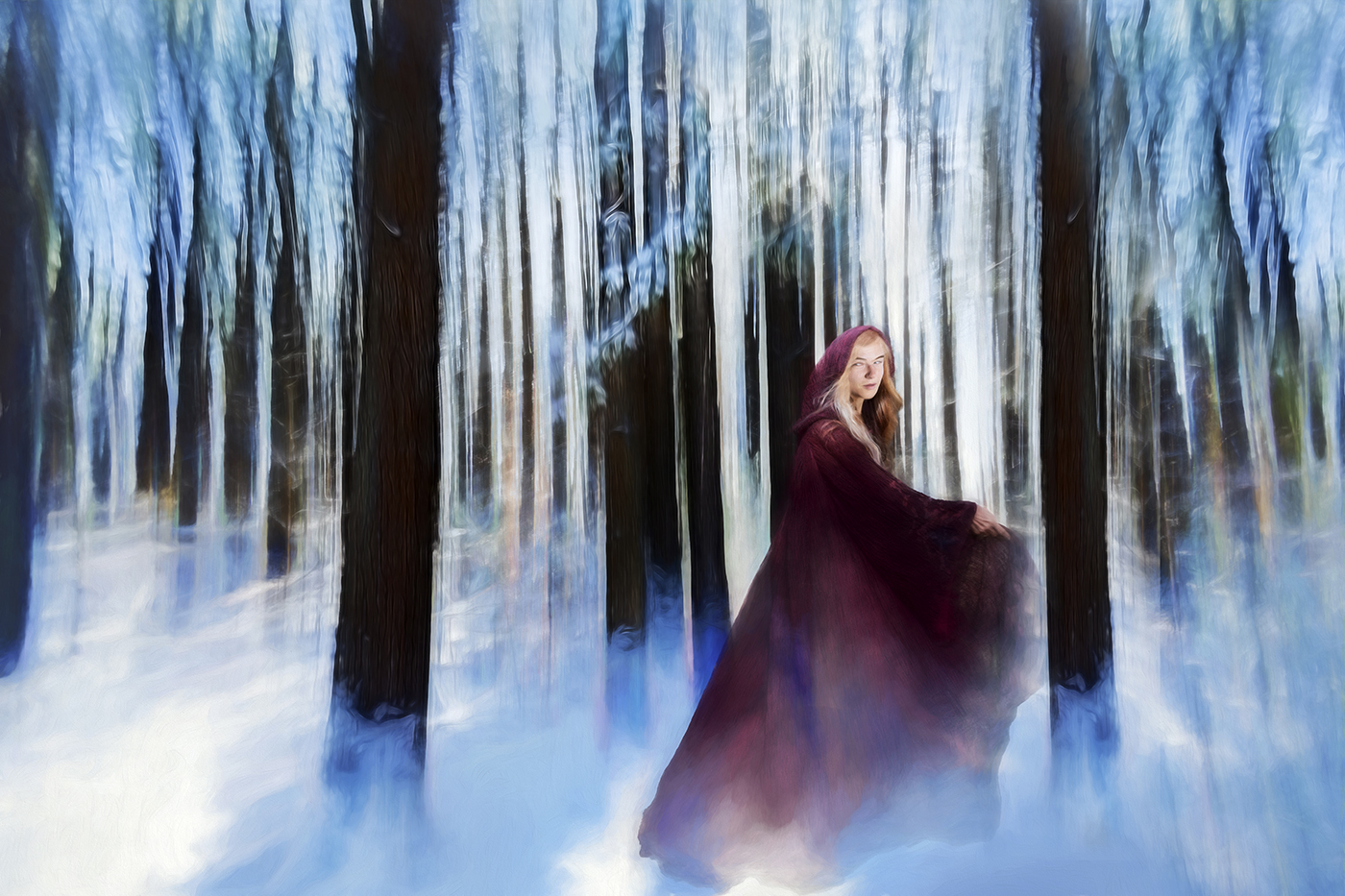 May 2022 - Into the Woods
About the Image(s)
This is one of those images that I keep trying variations of, to the point that I'm not sure if I'm making it better or worse.
The background was an intentional camera movement shot of a forest. There was snow on a branch near me, which gave the icicle effect at the top. Snow on the ground gave the fog effect. I added a layer with the woman in the cape masked in, reducing opacity near the ground to let the fog show through. I then added a layer with the face from original 3 because I didn't want the spiky eyelashes worn by the woman in the cape. I cloned in additional hair to make it look like one person.
I think the problem is that the woman looks too realistic compared to the trees, but I am having a hard time fixing that. Suggestions?

---
11 comments posted
---
---
---
Alan Kaplan
I'm not sure if the woods are covered in snow or covered by icicles, but it doesn't matter. The young lady is definitely, bravely entering another world, and the mist/fog/blown snow helps her to become part of her environment. I'm wondering if darkening the woman's face or extending the hood will help make her less realistic. This is a nice image. &nbsp Posted: 05/12/2022 16:01:34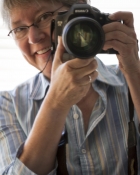 Peggy Nugent
---
---
---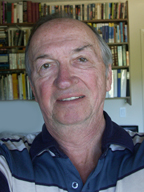 Aavo Koort
Beautiful image. Perhaps darkening most of the image and leaving the woman and her surrounding as is would create more impact &nbsp Posted: 05/13/2022 17:32:12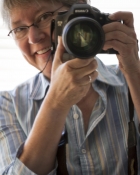 Peggy Nugent
---
---
---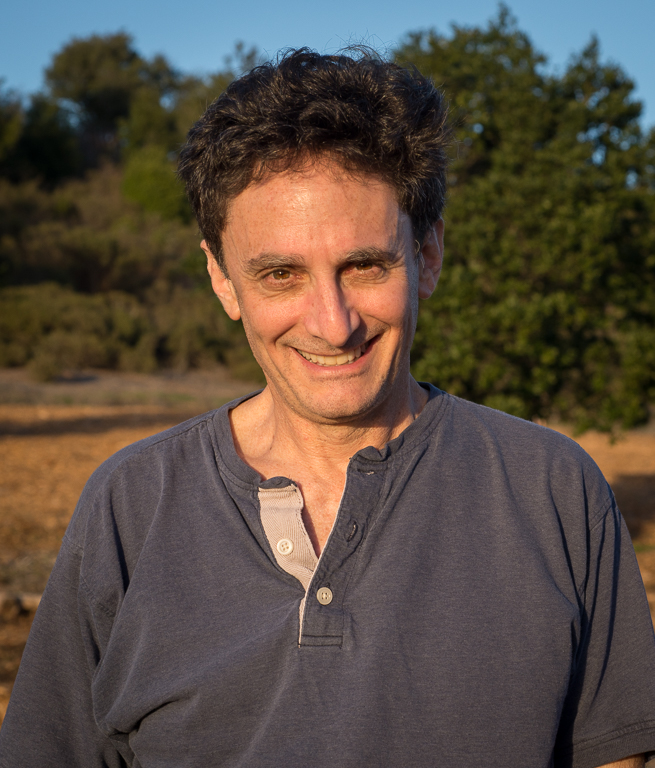 Brad Becker
Peggy, I like the darker image you posted over the lighter one. I might try playing with different color schemes if you want to explore more, maybe a darker blue tone but it seems nicely done as is. &nbsp Posted: 05/13/2022 18:31:24
---
---
---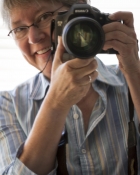 Peggy Nugent
---
---
---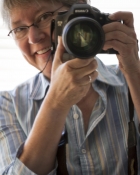 Peggy Nugent
I still wasn't happy with modifying what I had, so I started over. I like this one best of all. I was so enamored of the ICM shot that I wanted to keep all of the details, but it turned out that for me the mysterious, misty trip into the woods is what I like best. At the moment. ;0) &nbsp
Posted: 05/15/2022 13:13:06
---
---
---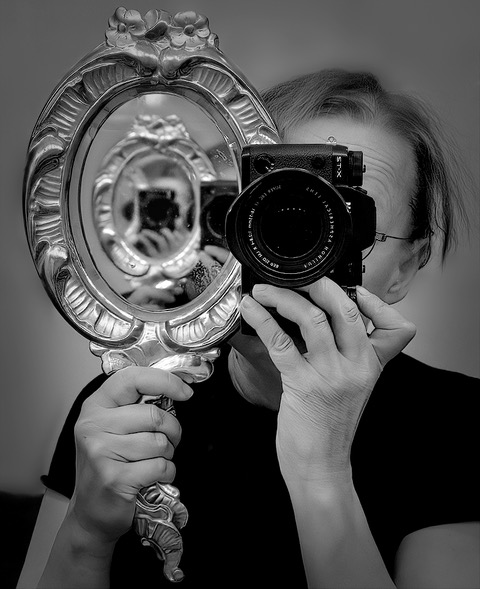 Kirsti Näntö-Salonen
Hi Peggy, all the versions are beautiful, with a bit different atmosphere and story, but I, too, like the high-key version best. In the darker ones, it feels like the lady is fleeing something into a scary forest. In the last one, I think that an ethereal fairy returns into the friendly mists she has come from. You have created a wonderful sense of depth with the varying tones in the tree trunks. I think that this is a lovely image. &nbsp Posted: 05/21/2022 09:46:13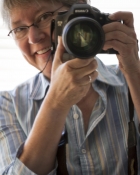 Peggy Nugent
Thanks so much, Kirsti!
&nbsp Posted: 05/22/2022 13:41:06
---
---
---
Maria Mazo
Hi Peggy,
I congratulate to you on all the versions you have been working on. My preferences are also in this high key one that I like the most. I found it more ethereal as if it were a winter scene contrasted by the warm tones of the clothes. I found that it contrasts and gives a good balance to the scene. &nbsp Posted: 05/22/2022 00:59:11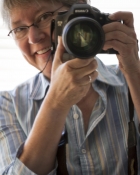 Peggy Nugent
Thank you, Maria! &nbsp Posted: 05/22/2022 13:41:38
---
---
---
Please log in to post a comment