Peggy Nugent
---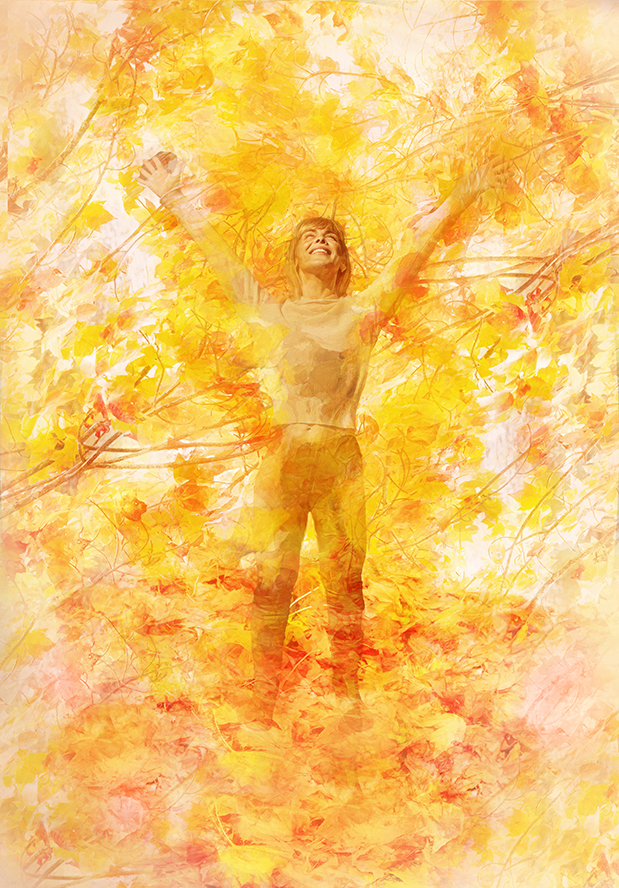 November 2021 - Falling Leaves
About the Image(s)
I am very much enjoying my first New England autumn. It's rather magical to see the leaves change so colorfully and sometimes "rain" down as the wind blows.
I created the background by first rotating the leaves picture and then duplicating it, using transform to flip it. I moved the sliders on both the whites and and blacks to the right to get a happy effect. I lightened the shadows on the layer with my model, using Subject to select her, and then put the layer with the pile of leaves on top of her, so they partially covered her feet. I used a Topaz Glow filter at lowered opacity, and added a slight vignette in the orange of the leaves.
---
12 comments posted
---
---
---
Maria Mazo
Hi Peggy, what lucky you are to be surrounded by the autumn colours close home! You have created a beautiful image that totally transmits that feeling of happiness that you intended.
In my opinion the result is very good and as for the technique that you have used I find that it has been well used getting the effect you were looking for. &nbsp Posted: 11/10/2021 22:33:08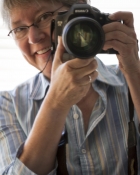 Peggy Nugent
Thanks, Maria! &nbsp Posted: 11/23/2021 15:29:35
---
---
---
Alan Kaplan
This is a joyous celebration of fall in New England! The young man is perfect for this image, and you've incorporated the leaves in such a way as to emphasize his joy. It's a shame that fall is so brief. &nbsp Posted: 11/12/2021 07:49:42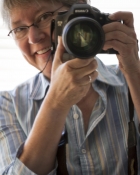 Peggy Nugent
Thanks, Alan!
I know what you mean about fall being so brief. I guess I need to think of it like a sunset, to enjoy it while it lasts. And then I have the first snow to look forward to. ;0) &nbsp Posted: 11/23/2021 15:31:35
---
---
---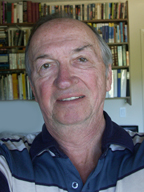 Aavo Koort
Beautiful composition and use of two colors. Almost makes me miss the East Coast. I miss the colors but not the raking of leaves.
Using Topaz Glow was a good move.

Alan: It is a young lady &nbsp Posted: 11/12/2021 13:10:23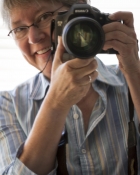 Peggy Nugent
Thanks, Aavo! &nbsp Posted: 11/23/2021 15:32:00
---
---
---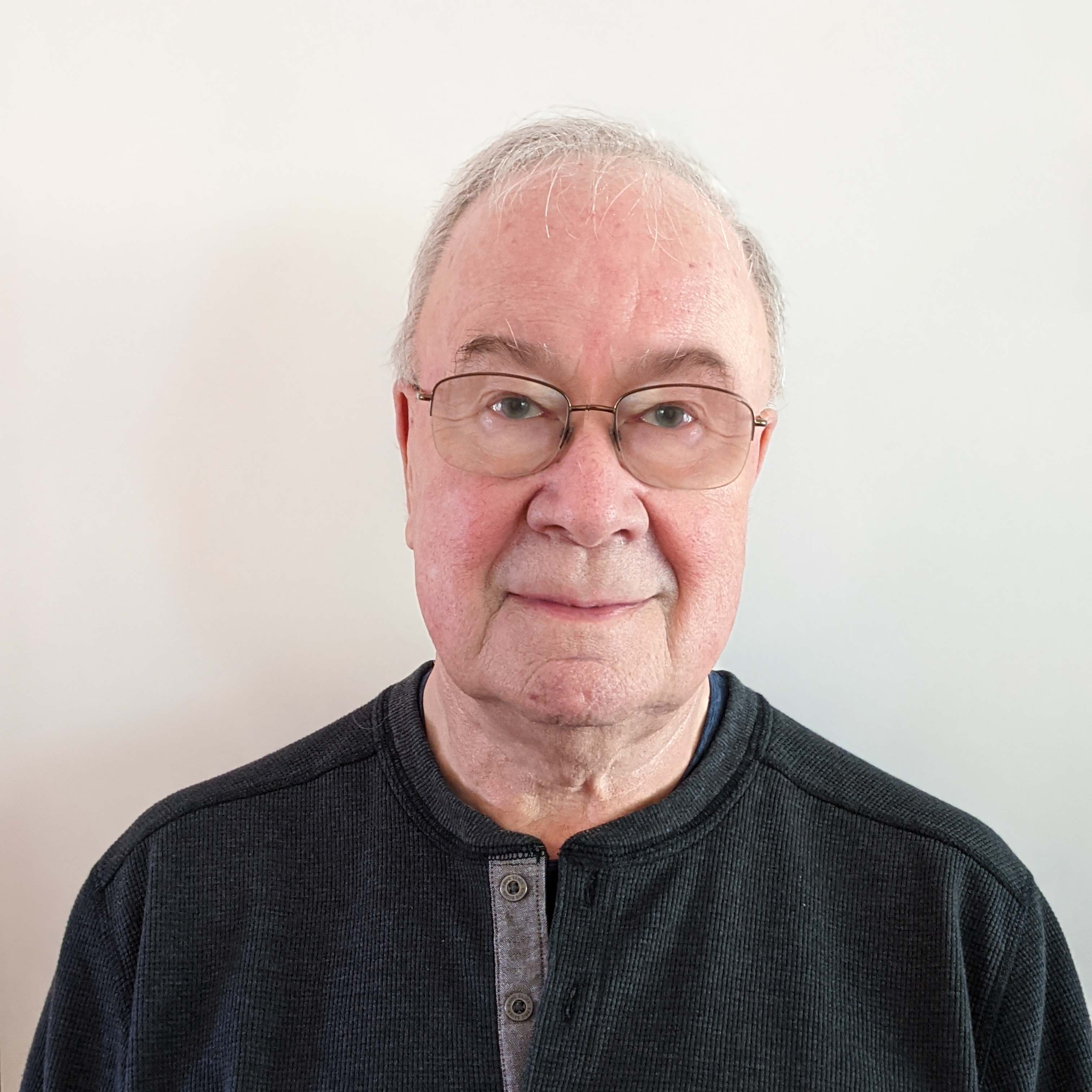 Peter Nicholls
Hi Peggy, your lovely picture certainly brings back happy memories of those golden falls in New England (I lived in Connecticut for 10 years). You have captured the absolute joy of the season. I wonder if the very light areas at the top and right side may pull the viewer's attention away from the joyous model? You could try painting over them with a yellow/orange brush at low opacity or adding a dark vignette. Just a thought.

The composition and wonderful use of just two colors is masterful. Well done!! &nbsp Posted: 11/13/2021 13:16:11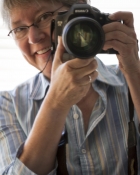 Peggy Nugent
Thanks, Peter!
I agree, those very light areas distract me too. Good suggestion, thanks! &nbsp Posted: 11/23/2021 15:33:37
---
---
---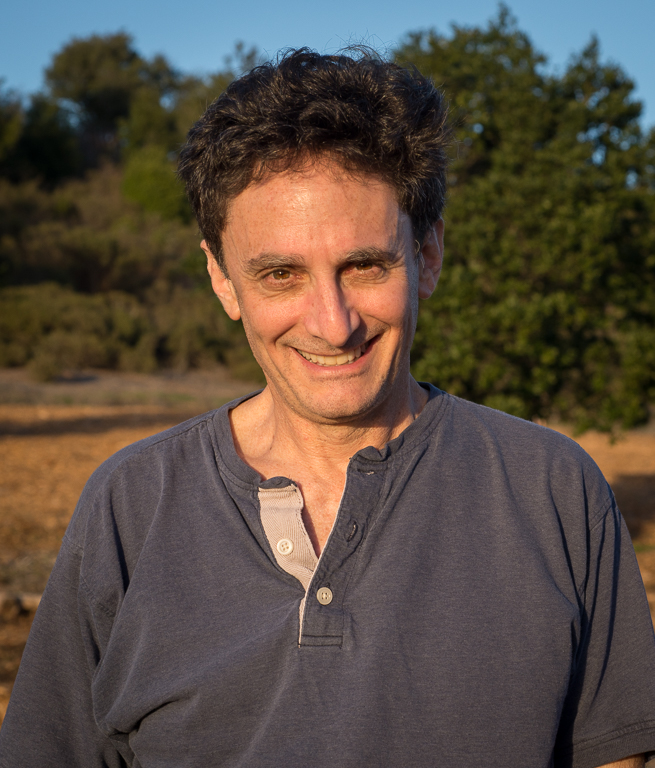 Brad Becker
Peggy, Your image brings back fond memories of visiting New England in the fall a few years ago. I recall feeling sad at sunset, a usually spectacular time, because of the loss of the intense visual treat from the leaves. If you are considering playing with this image I would love to see discretely adding a hint of some other fall colors as an accent, maybe having one leaf that contrasts the others floating down from the sky or a splash of color or rays of light coming from the young woman's hands &nbsp Posted: 11/14/2021 11:23:42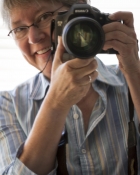 Peggy Nugent
Interesting suggestions, Brad!
I originally shot the model this way because I was going to put her in a boat, changing the leaves of the trees on the bank as she passed. It didn't work the way I wanted.
But your ideas made me think about desaturating some of the image, something like the attached. I don't think it works quite right with this image, but something I am going to play around with for a similar image. Thanks! &nbsp
Posted: 11/23/2021 15:50:18
---
---
---
Kathy Triolo
Peggy,
I love this and join the others in celebrating what you have created here.
Another take for you might be to replace the white with darker, more autumn type colors and then have a shaft of light trickle down to her face through the leaves.
Not a criticism but a different way to play with this image.
It has lots of potential! &nbsp Posted: 11/19/2021 16:04:59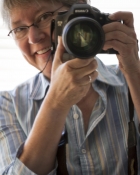 Peggy Nugent
Thanks, Kathy!
That's a really interesting suggestion. Sounds like a fun idea to try! &nbsp Posted: 11/23/2021 16:21:22
---
---
---
Please log in to post a comment