Kathy Triolo
---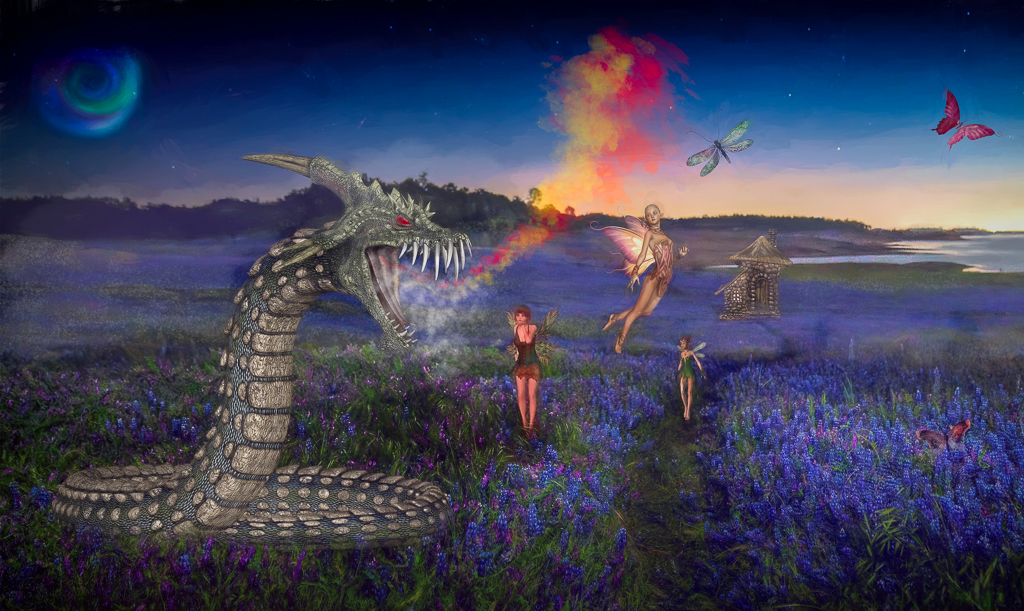 May 2021 - A Bad Night In the Flower Field
About the Image(s)
This composite started with a photo I took last week of Lupines growing in a reservoir that normally is full of water. Drought is looming again in the West but out of something awful, comes something beautiful. These flowers haven't been seen in years.
This set the scene for my fairy family and the upset Dragon. The question for you is... What's the story in this photo? I'm looking forward to you telling us the tale.
Photoshop composite with layers adding in the separate elements and a smoke brush to apply the smoke. The fairies are from Mischief Circus.
---
3 comments posted
---
---
---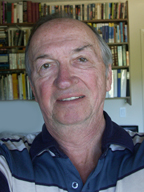 Aavo Koort
The fire from dragon's mouth makes the image. It contrasts very well with the blue of the lupins. In think there are too many characters and objects. Just the winged girl alone escaping the dragon would make a great image. &nbsp Posted: 05/09/2021 18:45:14
---
---
---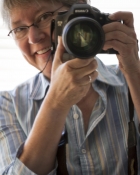 Peggy Nugent
A very creative image!
I love the colors and the vibrancy and how the fire from the dragon's mouth changes into smoke at the end. The setting feels very mystical to me, and the astral swirls in the upper left corner are a treat.
I love the title!
My first impression when I saw this is that the white balance of the background is different from that of the characters (dragon, fairies). It makes me feel they don't quite belong together. I might consider using a Photoshop color lookup layer to align them. &nbsp
Posted: 05/10/2021 18:21:41
---
---
---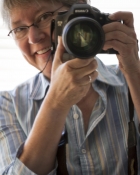 Peggy Nugent
---
---
---
Please log in to post a comment