Tom Pickering, APSA
---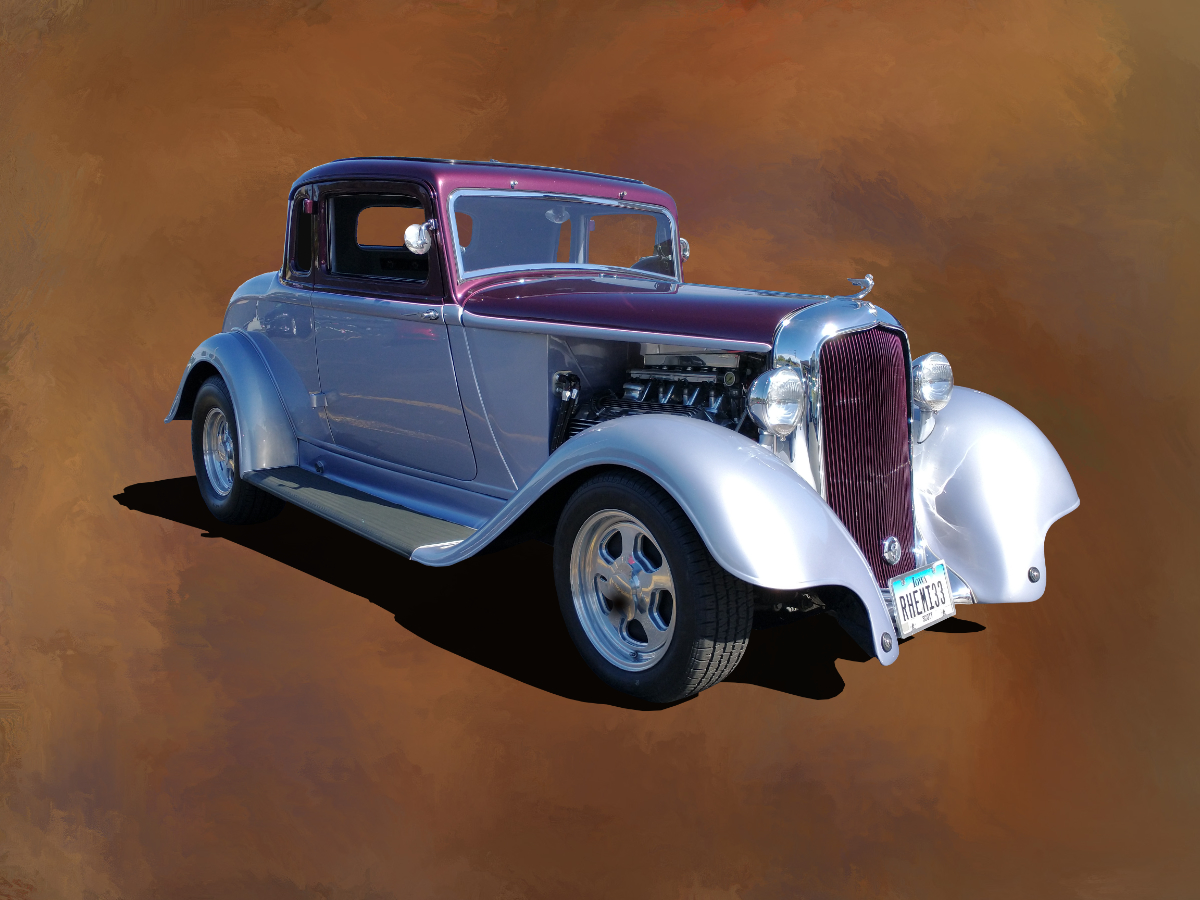 November 2021 - Silver Classic
Original
About the Image(s)
Specs: Moto G Power, Natural Light

This car was captured by my smartphone while at a friend's funeral recently. He was a member of a car club, so I had to snap some pictures of the cars for his funeral procession.

Normally, I do these vehicle pictures in Photoshop, but I decided to try my hand at doing it entirely in Affinity Photo, and this is the result. I'm not fully done, but I'm counting on your suggestions?
---
This round's discussion is now closed!
7 comments posted
---
---
---
Rusty Pinckney
Tom, I think the car needs to be grounded unless your intent is to create a flying or floating fantasy. IMO the shadow is not enough for the image to stand alone. The background is good, almost cloudlike. Did you try any blue hues? &nbsp Posted: 11/20/2021 21:48:38
Tom Pickering
No, I haven't tried that, but I certainly will. d;¬{D &nbsp Posted: 11/20/2021 22:35:26
---
---
---
Miriam Power
Love the background as a background but maybe not here. I think it needs context. It's a fab car. Will have a go at what I mean but not sure my photoshop skills will do it justice &nbsp Posted: 11/22/2021 06:35:25
Tom Pickering
You're on a better track than I was it appears. &nbsp Posted: 11/22/2021 23:30:35
---
---
---
Brenda Frezeman
I agree with Rusty and Miriam. The car is wonderful and the background is very cool. But they don't go together so well. I'd like to see the car more grounded. Miriam was on the right track with her version. &nbsp Posted: 11/22/2021 09:21:28
Tom Pickering
I only wish I had more time this month, but I'll be on the road again till near the end of the month. &nbsp Posted: 11/22/2021 23:31:24
---
---
---