Dan DeVries
---
May 2021 - Snow Geese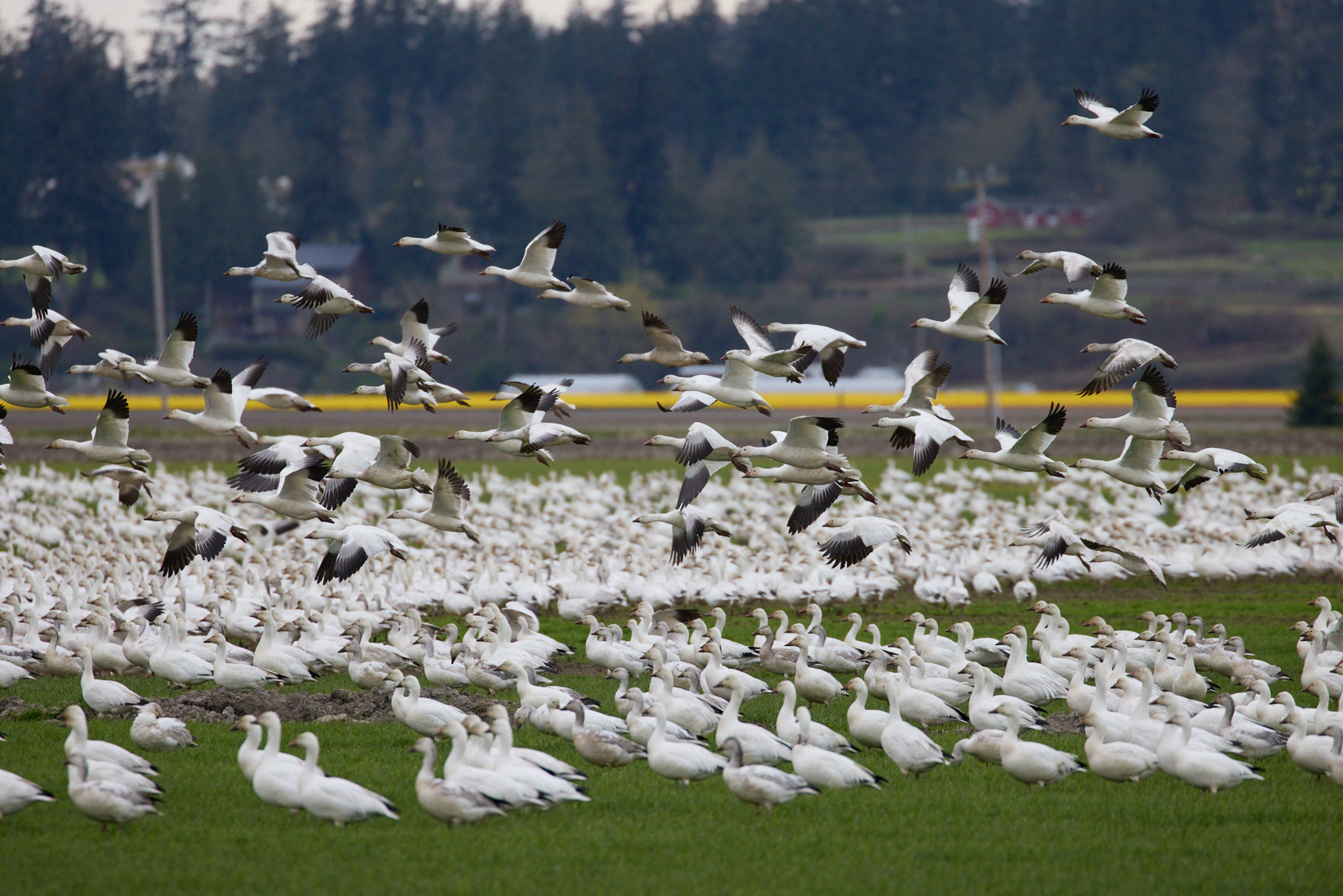 Original
About the Image(s)
Taken in a field in the Skagit Valley about an hour north of Seattle. I shot this the first week of April. Went back the following week and they were all gone - on their way to Alaska. They visit this same field every year.

I have tighter shots of individual birds but wanted to capture the grandeur of the flock as well as the beauty of individual birds.

Canon R5, 560mm (100-400 with 1.4X), f8, ISO 2000, 1/2500 sec - handheld. Added a vignette (radial filter) and toned down the yellow. Wish I had a longer lens.

All comments are welcome. I don't claim to be a good bird photographer.
Please log in to post a comment