Sharon Prislipsky, APSA, PPSA
---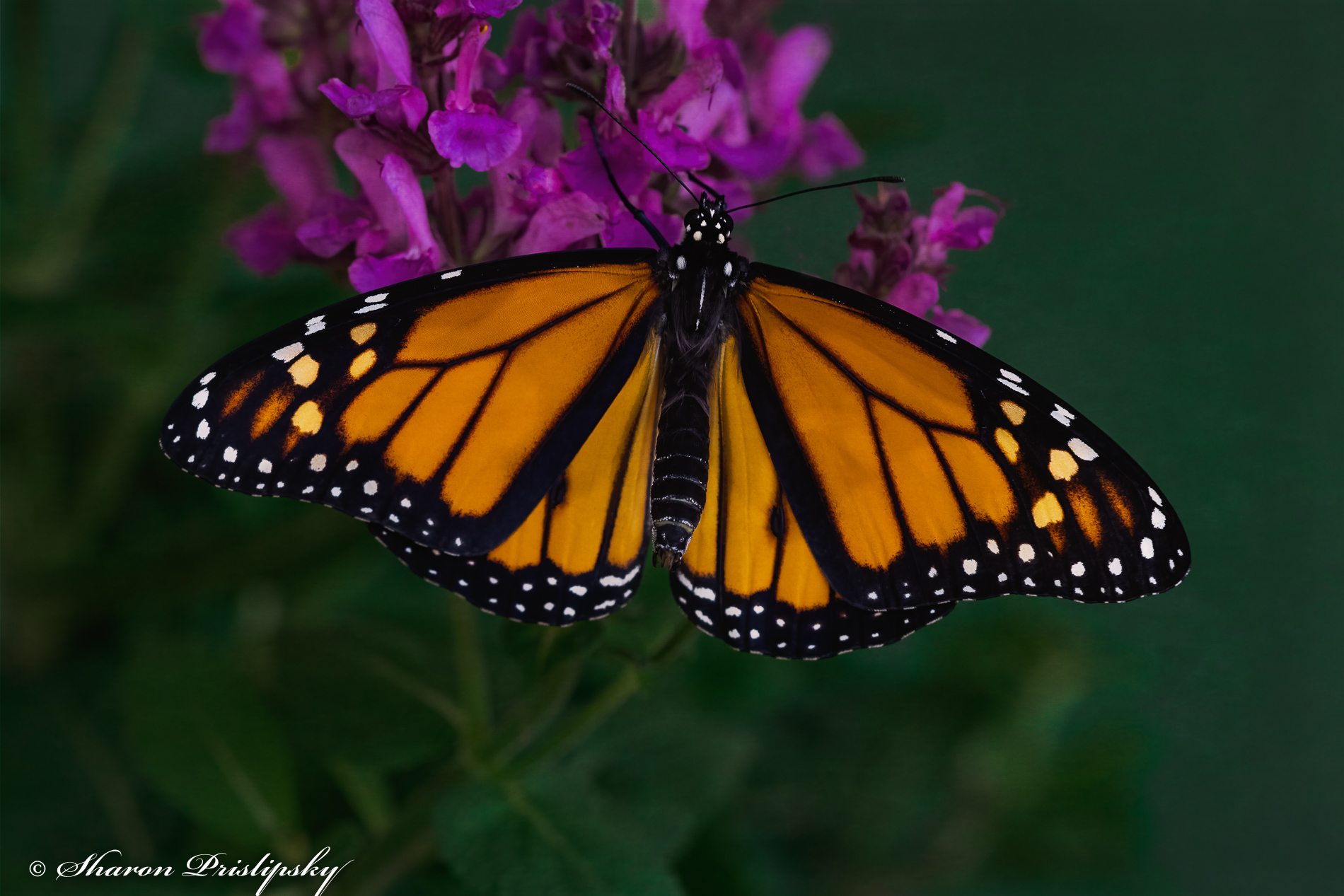 June 2022 - Monarch
Original
About the Image(s)
In early May I found some Monarch eggs and caterpillars on milkweed in my garden. I moved the caterpillars into a habitat and provided them with milkweed leaves until they went into the chrysalis stage. When the butterflies were ready to emerge I set up my Canon R5 on a tripod with my Sigma 150mm macro lens. I also moved a potted Salvia into place outside the habitat so that they could be moved onto an attractive flower. I put a foamboard that I had painted green behind the plant to eliminate any possible background distraction.
Settings were: ISO 3200; f/7.1; 1/250 sec. I had to wait quite a while for the butterfly's wings to dry out enough to begin to spread them, but I was able to capture quite a few images before it flew off.
This image is uncropped. I first processed the image in Topaz AI DeNoise. In LR I adjusted white and black points and slighly bumped up contrast and clarity. Using the HSL panel I tweaked the saturation and luminosity of both green and orange. Finally. I darkened the background and added a slight bit of texture masking out the butterfly.
---
This round's discussion is now closed!
6 comments posted
---
---
---
Mike Cohen
Great work Sharon. That had to be a wonderful experience. I thought you did a great job in post as well as in everything that went into getting the image. I'm not totally settled on it but thought the space on the bottom somewhat weighed down the image and I also thought it might look more dynamic if the wings were slightly diagonal to the frame. I took a hand at it, selecting the butterfly and adding some adjustments to the darks to try to bring out a slight bit more detail there. On the background I changed the color and luminosity a bit and re-cropped the image. I might, in PS, add a slight bit of the space in that was lost by tilting the image. &nbsp
Posted: 06/05/2022 16:15:55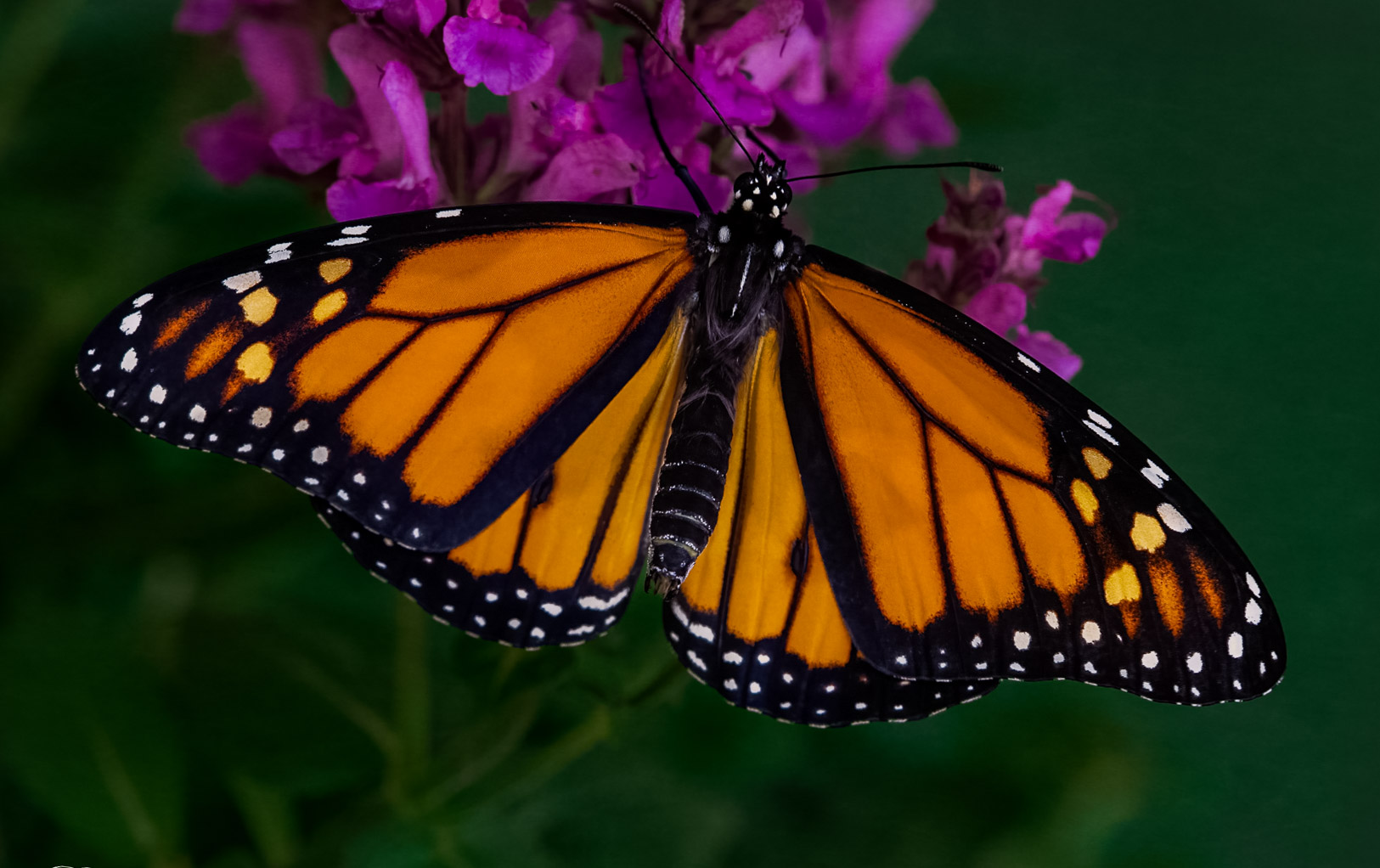 Sharon Prislipsky
Tilting it is a great idea. I agree that diagonal line is muh stronger. Why didn't I think of that?!!! &nbsp Posted: 06/05/2022 17:54:20
---
---
---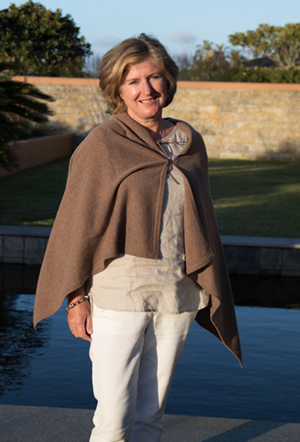 Ally Green
I think it is a lovely composition and agree with Mike's viewpoint on the diagonal line. For me the wings of the butterfly seem a bit grainy and my eye would like to see more detail in them but i know with a Macro that is hard to capture all the subject. However very nice image and patience was your virture! &nbsp Posted: 06/09/2022 14:22:01
---
---
---
Pamela Hoaglund
What a wonderful experience with the life cycle of the Monarch. I think you did a great job in your setup detail and in post processing. I like Mike's version with the slight angle of the butterfly. I learned from John Gerlach years ago when shooting butterflies that using a little fill flash can really bring out the detail in the wings. Just a thought you might try next time. &nbsp Posted: 06/11/2022 18:26:03
Sharon Prislipsky
Thanks, Pam. I have follow Gerlach for many years - he startedout in Michigan where I lived for a long time. I try to avoid fill flash fpr my nature images as much as possible because I do not care for the effect most of the time. But I do understand what you are saying. I will ponder it. By the way, I guess you know Gerlach is going to be at Photo Festival. Can't wait to hear his presentation. &nbsp Posted: 06/19/2022 10:48:03
---
---
---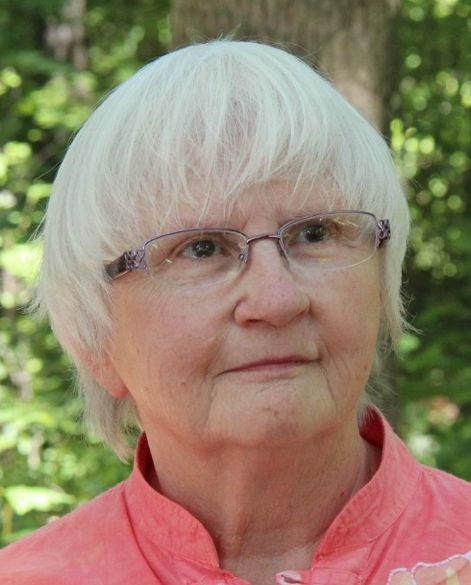 Judith Lesnaw
Masterful image in all respects. The environment you provided and your following the emergence was citizen science at its best, and the photography is great. The green backdrop for the image was a terrific idea and worked well. The butterfly is tack sharp to my eyes. Your capturing the full wing span of a newly emerged, untattered butterfly produced a striking feature of the image: the perfect symmetry of the markings on the two wings. I love Mike's crop and diagonal rotation. &nbsp Posted: 06/15/2022 13:39:22
---
---
---