Sharon Prislipsky, PPSA
---
May 2022 - Native Columbine
Original
About the Image(s)
Two years ago my husband and I were asked to document in photos the life cycle of Monarch Butterflies. (For more informaiton on this see our article in the May issue of the PSA Journal.) This project led us to begin to transform our small lot into a habitat more friendly to birds and polinators. We removed many non-native plants and shrubs and replaced them with Arkansas natvie plants.
This Columbine was one of the first plants I selected. It has bloomed beauatifully this spring and I wanted to capture it while it was at peak. I made several exposures and even did some focus stacking, but after porcessing, this is the composition I liked best. It is made from a single image. The background is the side of my house.
Camera used was Canon R5 on a tripod. The lens was a Signam 150mm macro lens. I had to use the adapter as this is not an RF lens, so I lost a stop lof light and had to compensate. Settings were: ISO 100; f/9; 1/100 sec.
After cropping, I went to PS and smoothed out the background; the lines in the orginal are siding which is 8 or 9 feet behind the plant. Next was Topaz AI DeNoise. In OnOne Effects I applied Dynamic Contrast, Filter 80A, Skylight, and High Pass Sharpening at 20%. Back in LR I reduced blue saturton and luminance and brushed in a subtle vignette.
I plant to print this and include it in images I am preparing for an art show/sale on May 14, so any suggstions you have will be appreciated.
---
13 comments posted
---
---
---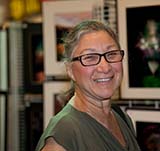 Lisa Auerbach
Sharon, I wonder if what you included for the original image is indeed, the original? It is cropped more than the one you submitted for the processed version.
Your submitted image is lovely, quite clear, and the colors of nature work well. I like how you treated the background. I think you can crop some from the left taking the flower from the center and putting in perfectly on a full line of power point.
There is a white spot in the sky area near the large left petal. It is not in the original. There is a spot on the top green leaf that I would remove. There are also white spots on the submitted image that are not on the original. I suggest they be cleaned up a bit.
&nbsp Posted: 05/08/2022 14:27:52
Sharon Prislipsky
---
---
---
Mike Cohen
Very pretty image. Lisa raised some good points which I agree with. I would crop in from the right a bit and add some space on the bottom. Otherwise, the flower seems to be pointing out of the frame to me. &nbsp Posted: 05/09/2022 17:33:18
Sharon Prislipsky
Mike Cohen
I love it. It is very creative and belongs on a wall. Bravo! &nbsp Posted: 05/12/2022 16:58:50
---
---
---
Pamela Hoaglund
I really don't have anything more to add that Lisa and Mike haven't already covered. I agree with their comments. I like the background better in your redone image. For me it seems more natural and compliments the flower. It's a beautiful Columbine and I like how the stem enters on the right side and bends in a nice leading line to the flower. &nbsp Posted: 05/12/2022 16:36:40
Sharon Prislipsky
Thanks for your feedback, Pam. I have been working on developoing a polinator garden with lots of native plants, so I can hopefully use all these suggestions throughout the season. &nbsp Posted: 05/16/2022 09:34:41
---
---
---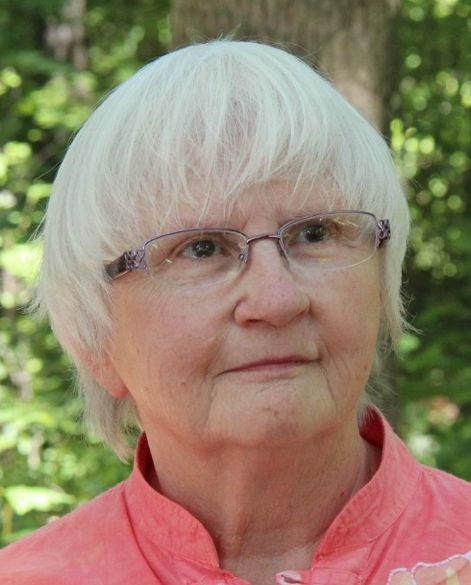 Judith Lesnaw
This is a beautiful flower. I like that the blossom, one bud and some of the leaves are in sharp focus. I agree with Mike about adding some space below. I like the arc of the stem and the diagonal formed by the leaves, bud and blossom. I love the background in your creative version. The color is softer and complements the flower in an artistic way. I like the "out of bounds" concept here, but I think I would try to enhance the contrast between the canvas and outer frame by lightning the frame. Also, I would remove the line around the canvas. There are two lovely images here and it will be interesting to see which one has the most exhibit appeal. &nbsp Posted: 05/12/2022 17:06:38
Sharon Prislipsky
Judith, I have give a lot of thought to your idea about lightening the outer frame. My thinking when I made this imae was that lighter tones tend to come forward and darker colors tend to recede. So I was trying to get the flower and the lighter background to pop out. Clearly you saw this differently. I will try your idea and see what I think. &nbsp Posted: 05/16/2022 09:37:07
---
---
---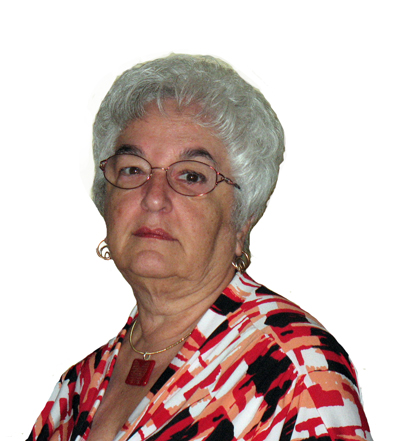 Bev Caine

(Group 48)
---
---
---
Sharon Prislipsky
Bev, I find your comment interesting, particularly because I thought almost all of us who are group administrators have completed the image analysis course. Personally, I always try to find something positive to say when commenting - at least to begin with. As for your suggestion about Marie's work, I am familiar with it, but I believe the choice of backgrounds is a matter of personal aesthetics. The example you shared is ok, but does not suit my personal style. Thanks for taking the time to look at my image. &nbsp Posted: 05/15/2022 14:29:04
---
---
---
LC Boros
I like Mike's idea and the second edit. It suddenly springs forward as a strong cover image: perhaps for a notecard. The originally submitted image is well done: sharp focus and good levels, but after that I find it a bit boring: suddenly with that framing added it really pops. So while not a strict "nature" image, a good reminder that isn't always the point of every photo taken or the end result. :) &nbsp Posted: 05/15/2022 17:42:46
Sharon Prislipsky
I smiled when I read your comment about his being a good notecard image, because that was exactly what I had in mind when I created it. I have been working on a series of native wildflower notecards. Thanks for your feedback - its good to know my idea for this has some potential. &nbsp Posted: 05/16/2022 09:39:51
---
---
---
Please log in to post a comment