Mike Cohen
---
May 2022 - Untitled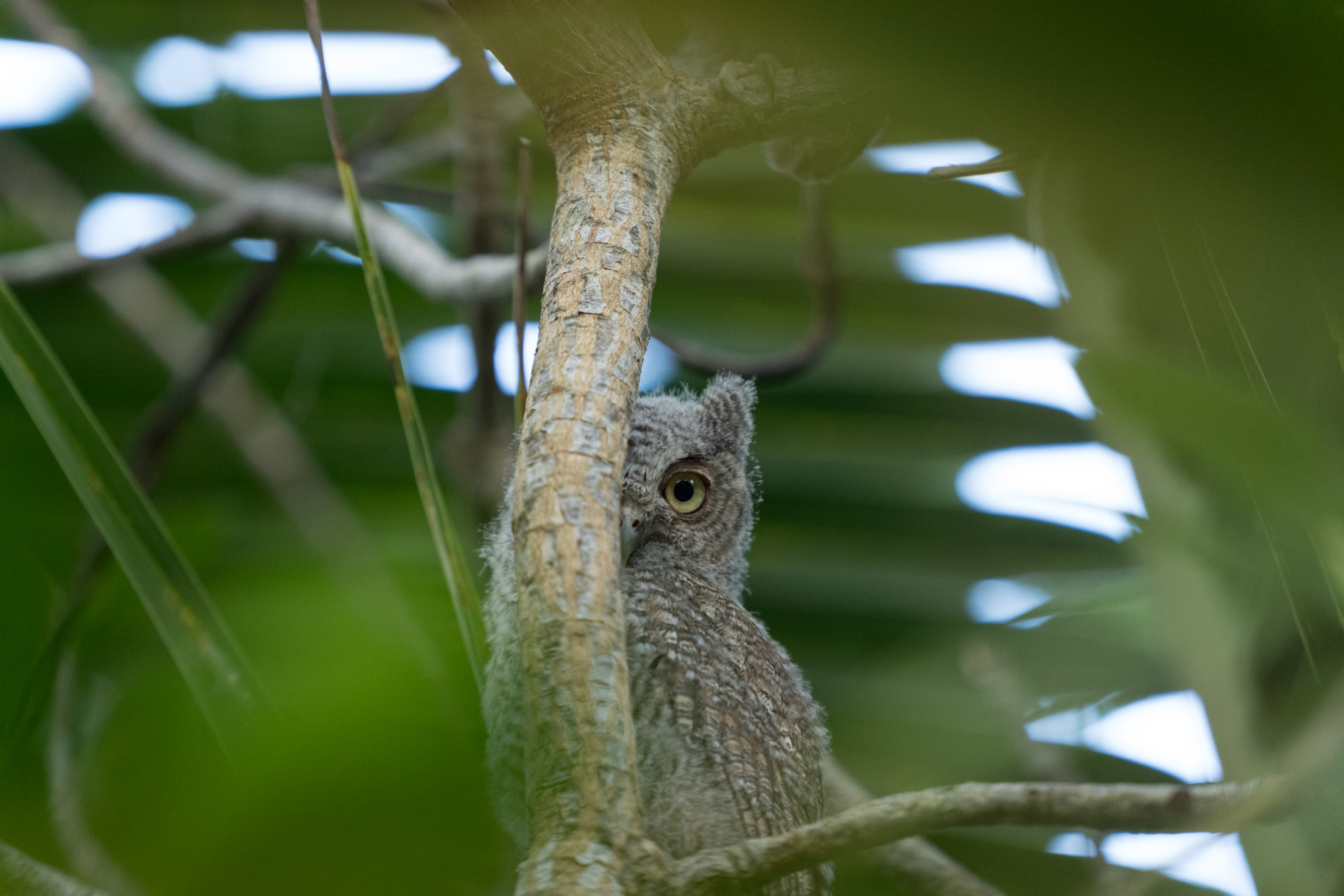 Original
About the Image(s)
A friend invited me to his house where there was a family of screech owls
living in the mangroves in his back yard. Very difficult to photograph but
lots of fun to experience how they became active at night. This image
could have been a throw away due to the background and other compositional
issues that annoyed me. But I liked the subject and thought I'd try to
salvage it. I first made quite a substantial crop. (Thank you, high
resolution Sony!) An out of focus leaf created a green tint in the lower
left which I treated in LR with a linear gradient, adding some warmth and
magenta. Moving into PS I removed the blue above the head, the branch above
the head, reduced the saturation of the tree it was hiding behind, did a bit
of dodging and burning and added a custom vignette. Having just finished, I
like it better now than I ever will and look forward to some objectivity
with time and your comments.
Sony a1, 400mm 2.8 with a 1.4 extender attached, giving me 560mm, f/4, ISO
of 4000, 1/500 second.
---
6 comments posted
---
---
---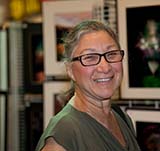 Lisa Auerbach
The owl's eye caught my attention immediately. It is clear, sharp, and looks straight at me. There is a nice catch light to it. Your background improvement is amazing considering your original. I like the green that you ended up using. If you have the desire to work more on this, some of the hairs on the owl's head (which are well separated from the background) have a green tint to them. The tree limb is out of focus. You can either clone some from the far top of the original or simply darken what you have. For me, it is too light. I think you did a fine job with a rough original background. &nbsp Posted: 05/08/2022 15:05:20
Mike Cohen
Good points. Thanks. I think I'd blur the upper part of the tree to match the lower part and darken it as you suggest. &nbsp Posted: 05/09/2022 17:44:26
---
---
---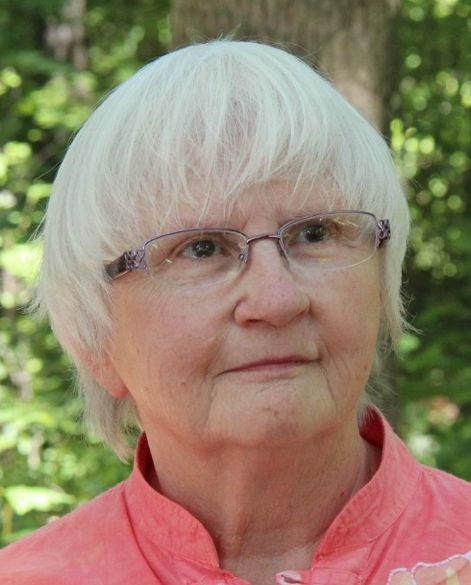 Judith Lesnaw
It's all about that eye! One could read so many different expressions into that eye. The contrast in texture between the blurred branch and sharp feathers, the unequal repetition of color (the branch has more brown than grey and the owl more grey than brown) are pleasing. The green background works very well and picks up hues in the eye. The blurred feathers on the bottom left of the owl are a detraction. I would try to lighten them, or experiment with a tighter crop to eliminate them. &nbsp Posted: 05/12/2022 21:29:45
---
---
---
Pamela Hoaglund
I love owls and this image is a keeper for sure. I love how you have captured the character of the owl as he peeks around the tree. The eye is so captivating. I think you have done a wonderful job deleting or post processing the distracting background. The tree doesn't bother me as it is soft enough and the owl is too captivating. The owl's rim hair does look slightly green but I think that can also be caused by the green background showing through those fine hairs. I think my only suggestion would be to add some dynamic contrast to the owl to give the feathers more definition. &nbsp Posted: 05/13/2022 14:43:08
---
---
---
LC Boros
I like what you did with the original image. For me the one "but" is the left over fuzziness for the foreground leaf. Perhaps an even tighter crop, even a square crop and then use the vertical trunk to split the image into halves.
&nbsp Posted: 05/15/2022 17:45:16
---
---
---
Sharon Prislipsky
This is a fun image. I feel like the owl is paying peek-a-boo with me. In my opinoin, you have done a good job salvaging this image, expecially in dealing with with that background, but I do think some of the green has bled onto the tiny fluffy feathers around the edge of the owl. The fall-off in focus on the lower part of the tree is something that I think takes away from the overall effect. I agree that it would be improved if the DOF on that compositional element was more consistent. &nbsp Posted: 05/16/2022 10:16:06
---
---
---
Please log in to post a comment