Mike Cohen
---
January 2022 - Dragonfly
Original
About the Image(s)
This was taken at a local wildlife area called Wakodahatchee. It's a
wonderful place with many birds and other creatures during the season. I'm
normally shooting birds but got caught up watching the development of this
water droplet under the tip of the leave. Both the dragonfly and I were
seemingly enthralled. The droplet would elongate and drop only to be slowly
replaced by another. The water seemed to be rolling uphill. Sony 400 2.8
with a 1.4 extender, 560mm, 1/800 second at f/4, ISO 640. You can see the
substantial crop. I added a lot of sharpening to the subject and softened
the leaf. I attempted to repair the edge of the leaf closest to the viewer
and in retrospect could have done a better job. I also see a bit of a
spider web or something I should have removed. I brightened up the
background a bit from the darker grey. My first crop was a vertical but I
thought the image was more dynamic with a close crop showing off the small
water droplets under the dragonfly. The jury is still out in my mind on
this image and I'm curious to see what you think. Wishing you all a
wonderful New Year!
---
6 comments posted
---
---
---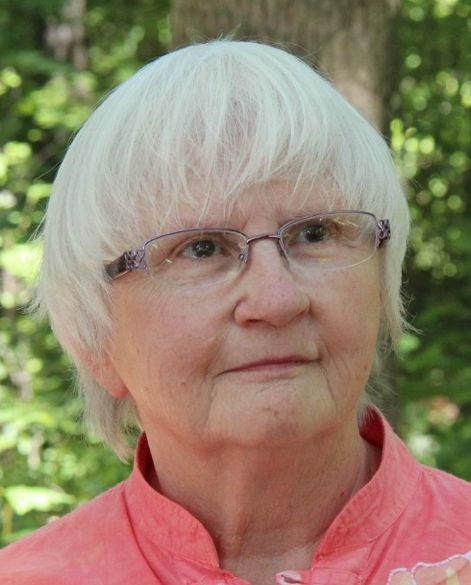 Judith Lesnaw
MARVELOUS! The detail in the dragonfly's wings, the massed water droplets on the leaf surface, the hanging drop AND the reflection of the landscape within and wonderful. The green of the leaf is very pleasing. In my view the crop is perfect. Is that dragonfly watching our world as it hangs perilously? &nbsp Posted: 01/11/2022 19:55:50
---
---
---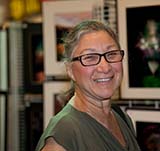 Lisa Auerbach
The raindrop with the dragonfly is fabulous. Your crop works and draws attention to the right elements of the image. The water drop at the top of the green leaf is distracting, and you can easily fix that. I also like the background color of the original better than the one you chose but think the best choice is somewhere in the middle of the two. Finally, a vignette would help pull attention to your story. &nbsp Posted: 01/14/2022 06:04:13
---
---
---
LC Boros
Interesting capture: kind of wish the DF's eye wasn't obscured by its wing. The dew drop is awesome but it really pulls my eye's focus away from the main subject. I would mask it down a bit so its not so bright. &nbsp Posted: 01/14/2022 23:27:39
---
---
---
Sharon Prislipsky
When you first sent me this image and I openedit for download my eye went directly to the dragonfly. Of course I thought, "Mike must have sent the wrong image - this is out of focus!" When I got it posted and looked closer is when I noticed the water drop, which is great, and of course, thet part be of the image. But unfortunately, my eye continued to go back to the OOF insect. My thought ws to crop it vertically with the left edge just at the end of the thorax and the droplet on the bottom right power point. So I downloaded it and tried that, but the resulting image was so severely cropped that everything was out of focus. So I am out of ideas on this one. I still feel that since the dragonfly is the largest element it prevents me from appreicating the water drop. &nbsp Posted: 01/15/2022 09:35:21
---
---
---
Pamela Hoaglund
First Mike, I want to congratulate you on your wonderful article on the Grand Canyon in the January issue of PSA magazine. I really enjoyed reading it. Now to your image: If I had not read your description I would not know that your main subject was the water drop. I'm having difficulty finding anything in focus except a small part of the dragon flies thorax. For me the out of focus dragon fly dominates the image and my eye keeps searching for something sharp. &nbsp Posted: 01/16/2022 18:55:20
---
---
---
Mike Cohen
Thanks everyone. Very good comments from everyone. One great benefit of this group is that it brings me much better context to see my own work, often clouded by my attachment to an image or how much effort it took to make. Seeing it through another honest reviewer's eyes is very helpful. Take care, Mike

&nbsp Posted: 01/16/2022 20:31:10
---
---
---
Please log in to post a comment