Mike Cohen
---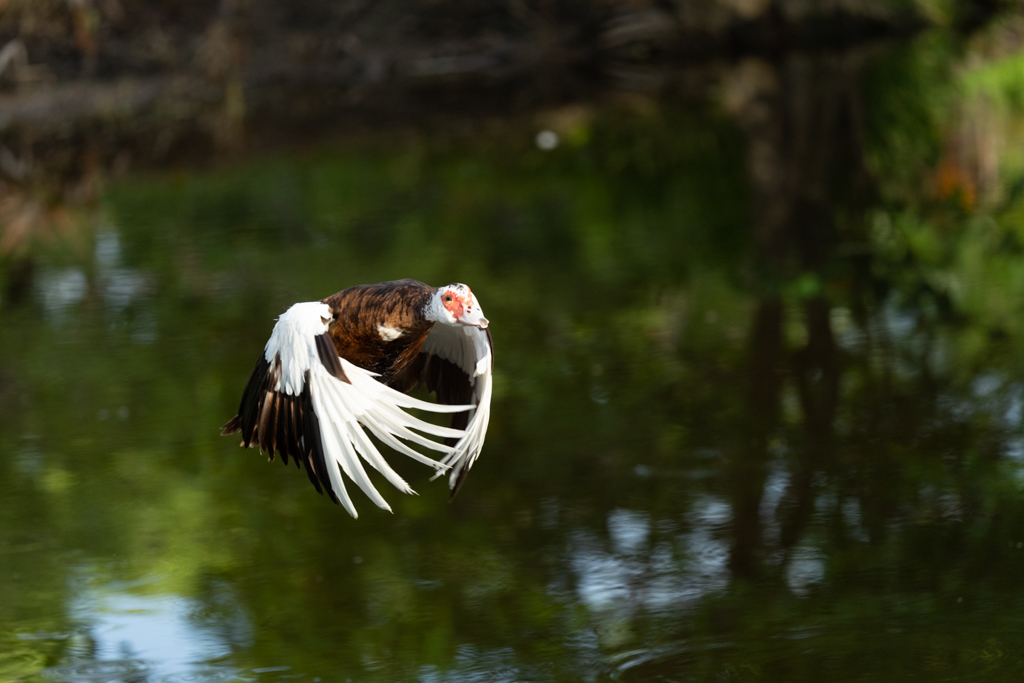 October 2021 - Muscovy Duck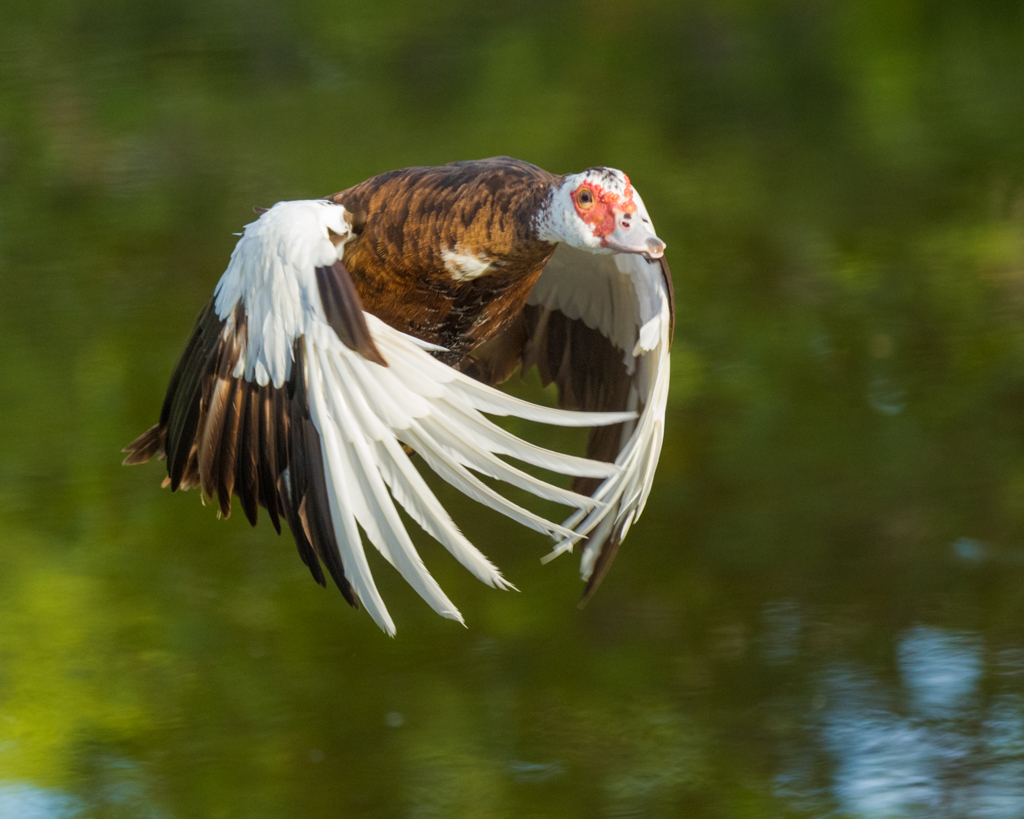 Original
About the Image(s)
This Muscovy Duck flew across a small body of water and allowed me this
shot. 1/1600 second f/6.3, 326mm, ISO 1600, Sony A1 and 200-600mm lens.
There wasn't a lot of light, so I was using what I consider my minimum
shutter speed for birds in flight and on my camera an ISO of 1600 produces
noise that's easily removed in Topaz. I used something that I'm just
playing with now called a Linear Profile to start with a very flat image.
The normal profiles boost a lot of things, including contrast and highlights
and I didn't want to blow out the whites of the wings. You can see the
crop I applied. I then ran Topaz Denoise. Next, I made a selection of the
whites and added some contrast. I believe I lightened the shadows as well.
I ran NIK but can't recall which filters I used. Probably Tonal Contrast,
my go to filter. I then got rid of the blue area on the bottom right and
removed some minor distractions. I sharpened the eye and beak a bit.
Last, I did a custom vignette.
---
3 comments posted
---
---
---
Pamela Hoaglund
Mike, you do a great job catching birds in flight. Although your images seem to be switched I think your post processing was well done. I like the wing position and the intense look on the ducks face. I think I would remove the blue spot in the left corner as it is so small and a bit distracting. I feel the blue on the right works well. &nbsp Posted: 10/09/2021 11:44:08
---
---
---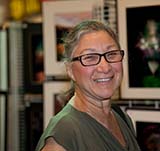 Lisa Auerbach
The whites are clear, the feathers sharp. I think your crop works just fine; however I'd like to see a bit more of the surroundings. Except for the top where brown trees fill the space, there is a lot of water that would give interest to the shot. However, your interest might have been only on the duck. In that case, it worked. &nbsp Posted: 10/13/2021 05:51:17
---
---
---
Sharon Prislipsky
Oh, my...I see that I did swap the original and the final. Very sorry - don't know how tht happened, and this time I did not have much time to double-check after posting. However,I like the wing positon on the image posted as the original. I do feel itnis cropped a bit too tight - it maybe needs half again of the space on that side to give more of a sense of the forward flight. The colors are appealing and everything seems sharp to me. Your usual excellent work! &nbsp Posted: 10/18/2021 15:52:17
---
---
---
Please log in to post a comment