Mike Cohen
---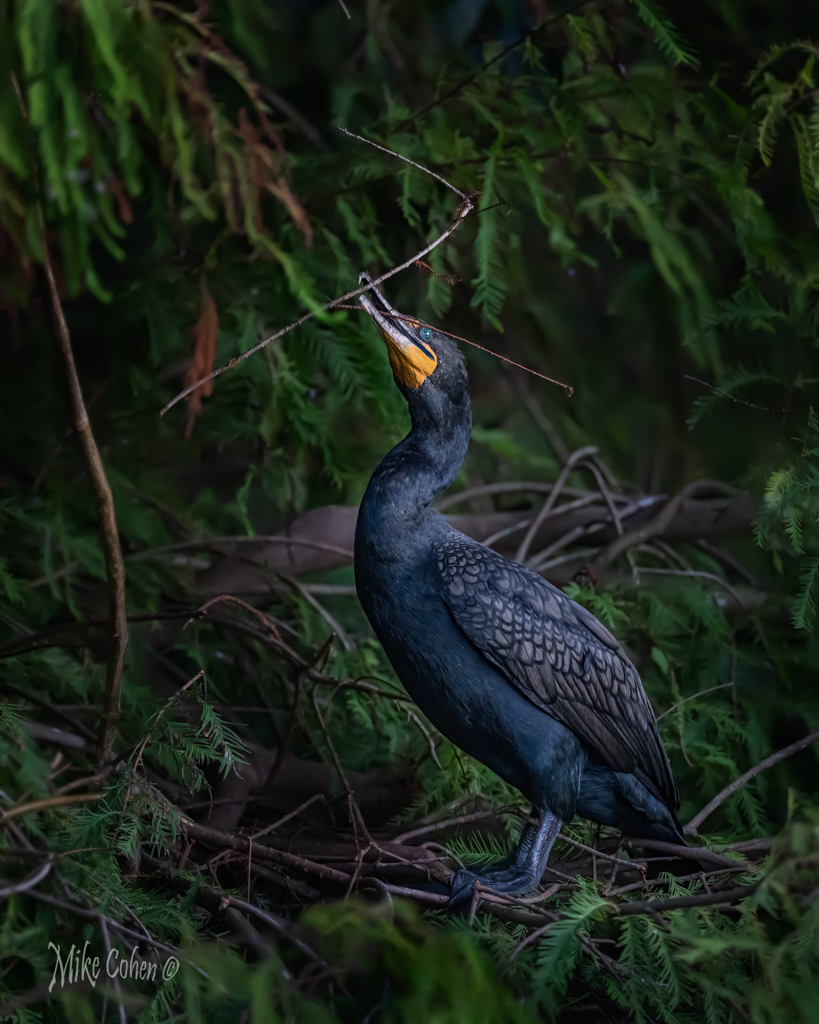 September 2021 - Double-Crested Cormorant
Original
About the Image(s)
This is an image of a Double-crested Cormorant with some nesting material in
his beak. I normally eschew busy backgrounds but this one appeals to me.
The original was too dark but I found that I liked the dark tones and
purposely did not brighten the image much. I did a lot of dodging and
burning, attempting to remove bright elements that might pull one's eye away
from the subject. I also blurred the background and added a custom
vignette. Shot with a Sony a1, 600mm 1/1250 sec at f/4, ISO 2500.
---
7 comments posted
---
---
---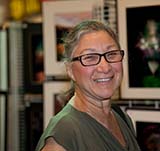 Lisa Auerbach
I've not seen this type cormorant. The ones I've seen are black. I like how you have pulled the color from the bird. It is sharp and glossy. I agree with your background busy concept with the exception of the branch on the left and the brown leaf behind the branch in the bird's mouth. &nbsp Posted: 09/07/2021 08:29:48
---
---
---
Pamela Hoaglund
I think you have done a nice job with your post processing. Even though the background is busy I feel there is enough softness to not detract from the cormorant. With the cormorant being nice and sharp it stands out from the background also. The yellow under the bill and the blue eye add just enough color to bring my eye directly to the bird. Nicely done. &nbsp Posted: 09/07/2021 17:59:55
---
---
---
LC Boros
---
---
---
Mike Cohen
Good suggestions LC. I often flip the images horizontally for flying birds but it looks good here too. I think for the twig, now that you mention it, I would just delete it. Thanks
&nbsp Posted: 09/11/2021 13:38:17
---
---
---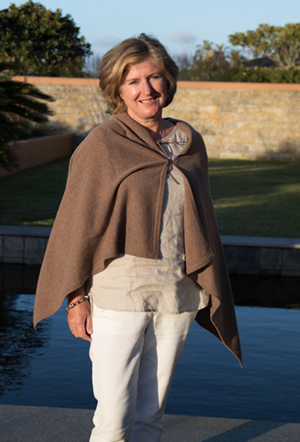 Ally Green
Great composition of the Cormorant and really good sharpness and colour of the eye and the beak. The feathers also stand out with good clarity and textures. I know you have mentioned the background but to me its a bit too busy and cluttered so a cleaner image i would prefer. Not sure how you would do that though unless you had a larger aperture but that would probably compromise the great sharpness in the bird. &nbsp Posted: 09/13/2021 19:11:33
---
---
---
Sharon Prislipsky
I think you have done a masterful job with the background. This is a somewhat low key image, but for me it has just enough color to make it grab my attention. The process you described is exactly what I would have done. In my opinion the result is quite artistic. &nbsp Posted: 09/15/2021 10:21:34
---
---
---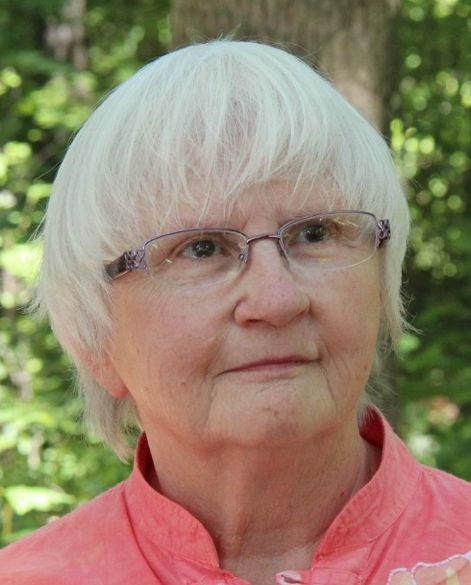 Judith Lesnaw
The bright orange beak draws me into the image, and then I see that blue eye. The low key has the effect of making me feel as if I were peeking into the hidden world of this nest builder. The tone and color on the wing feathers match perfectly those of the twigs and sticks and lead my eye around the image. I like LC's flip and crop. I agree with Sharon that this is a very artistic image. &nbsp Posted: 09/16/2021 11:53:26
---
---
---
Please log in to post a comment