Mike Cohen
---
July 2021 - Wild Horses at Sunset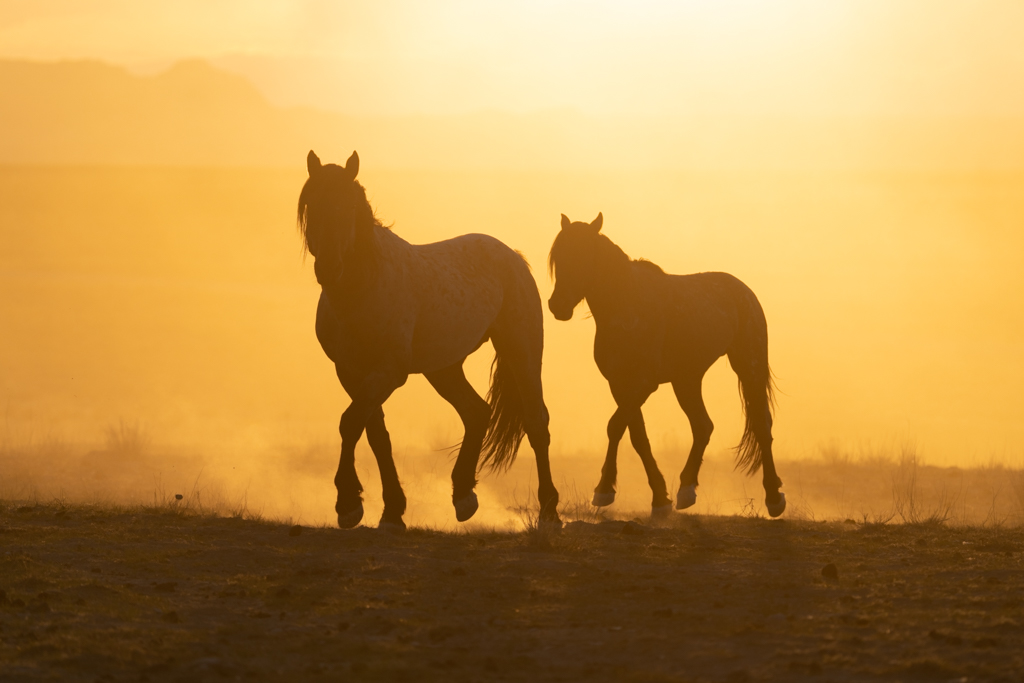 Original
About the Image(s)
Finally, home and working hard to catch up on, well, everything.
I plan to go through my pics in the order of the places I visited, posting
one or two from each spot. Here's an image taken at sunset of some wild
horses showing some spirit as they came in to approach a source of water,
which happened to be the watering place for sheep as well. I cropped,
flipped from left to right, and using NIK brightened up the bodies of the
horses. I also removed a few dark spots and a flower from the ground that I
found distracting. Sony a1 with a Sony 200-600 at 300mm, 1/1000 sec at
f/6.3, ISO 320.
---
This round's discussion is now closed!
12 comments posted
---
---
---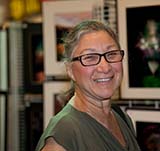 Lisa Auerbach
I'm not ready to critique but want to know where your travels led you. &nbsp Posted: 07/05/2021 16:35:45
---
---
---
Mike Cohen
Hi Lisa. It was a marathon of a trip and I'm planning on posting pictures on my social media sites of each place in the order I visited. I started out from Durango, CO, where I keep my van (rv). From there I went to Dugway, then Bear River Migratory Bird Refuge, went through Grand Tetons and Yellowstone to Palouse, then on to Washington where I spend a few weeks photographing fox and eagles, then on to Cannon Beach on my way to Sea Ranch, CA, then Santa Rosa, Point Reyes, Elkhorn Slough, then a visit with a friend in Carson Valley NV, back to Durango. Whew! It was a two month trip that was about 2 weeks to long in my retrospective opinion. In case you don't have it, I post on Facebook as
mike.cohen.182
, flickr as mykeyc (my favorite social media site) and instragram as mykeycohen (my least favorite social media site.) Mike &nbsp
Posted: 07/05/2021 17:19:17
---
---
---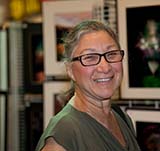 Lisa Auerbach
I LIKE the image and the way you have processed it. I usually have more to add but this is it. I truly like this image and how you have processed it. I'll be curious to see what others suggest. &nbsp Posted: 07/09/2021 17:48:27
---
---
---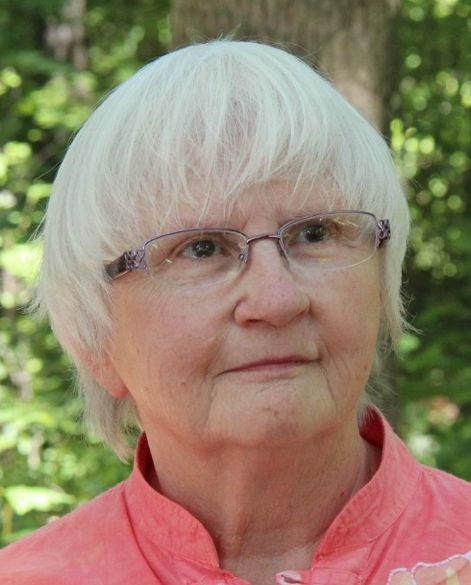 Judith Lesnaw
Wonderful image!! The monochromatic glow, subtle layered background, and rising dust clouds create an otherworldly affect. Your crop and flip worked to perfection. How close were you to the horses? What were your camera settings? Thanks for including your social media sites. &nbsp Posted: 07/11/2021 15:49:32
Mike Cohen
Thanks Judith. Sony a1 with a Sony 200-600 at 300mm, 1/1000 sec at f/6.3, ISO 320. Going by memory (not very reliable in my case) I'd say I was 350'. I positioned myself as quickly as possible so that they would pass in front of the setting sun in order to get a yellow backlit image. I was pleasantly surprised that I could pull out some detail in their bodies in post. &nbsp Posted: 07/11/2021 16:39:16
---
---
---
Sharon Prislipsky
I think you captued this pair at exactly the righ time and place. Their silhouetted forms against that blazing sky just scream "Old West" to me. I wanted the house to be more distinct, so I tweaked the white and black points, pulled the shadow slider down, then added contrst and clarity in LR. Finally, I added a warm polarizing filter in OnOne Effects. This is just my idea of how to present this - you are the artist. What do you think? &nbsp
Posted: 07/12/2021 12:28:58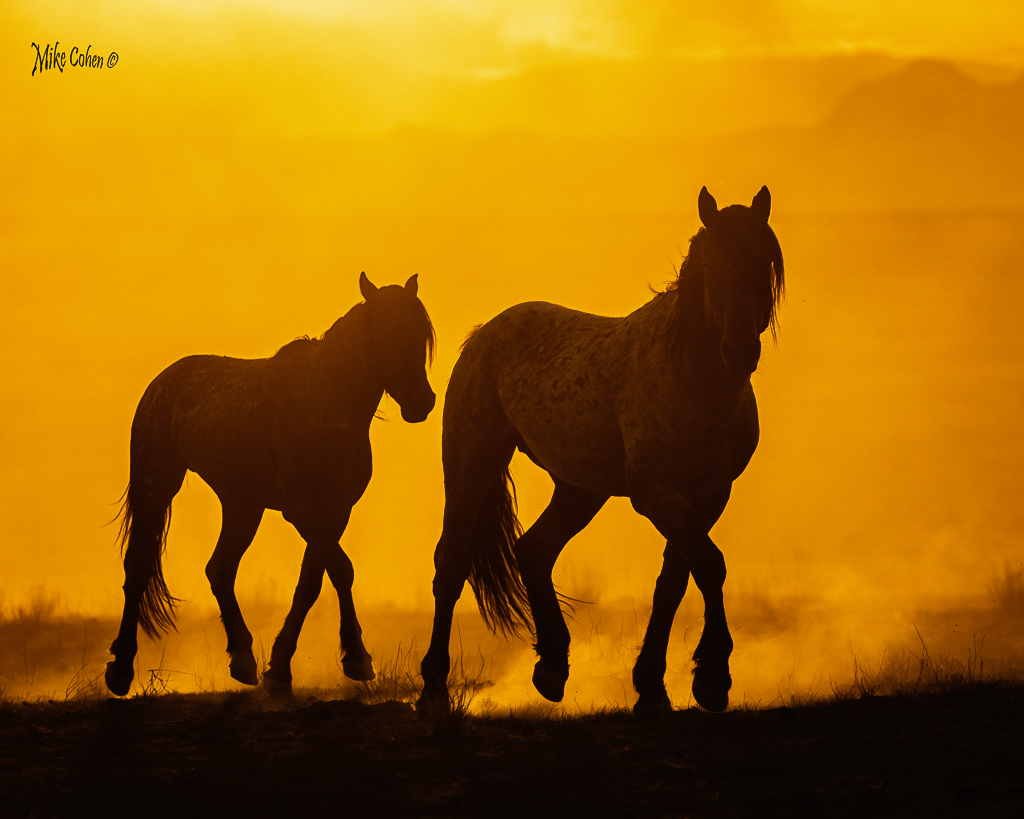 Mike Cohen
You're hired. I love it. Thanks &nbsp Posted: 07/12/2021 15:27:56
---
---
---
Pamela Hoaglund
A beautiful image and you caught the horses movement at just the right moment. I love that the legs are separated and several of the hooves are off the ground. I can see a little more detail such as the eye in the front horse but not in the smaller horse but not really sure that that is important. I like that you flipped the image so they are moving from left to right. I love the dust rising from their hooves and the glow of the setting sun behind them. I do like Sharon's edit especially that it enhances the rising dust. Wonderful image. &nbsp Posted: 07/13/2021 17:37:54
---
---
---
LC Boros
I am sad! you sort of kind of probably drove past Purgatory Auto Works and Dinosaur Farm and no chance for a visit!

Now for the critique....while an interesting idea for a shot I think the composition needs a swoosh more negative space on the right for the horses to move to as right now it's pretty static. I also agree with Sharon that a bit more sharpness on the subjects is necessary. The light and shadows though are great.

&nbsp Posted: 07/15/2021 21:53:51
---
---
---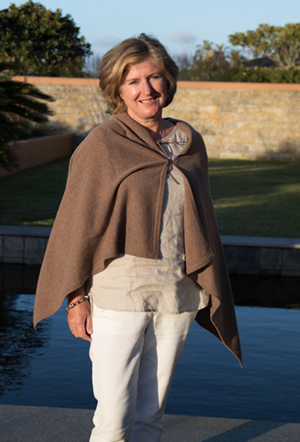 Ally Green
Wonderful moody image with great emphasis on the dust and light for me together with the way the horses are moving. May even be interesting how it would look if the horses were even more sillouetted rather than the detail showing? I like Sharon's edition making the image pop a bit more and more negative space like LC suggested would be good. Very nice image. &nbsp Posted: 07/20/2021 15:45:43
---
---
---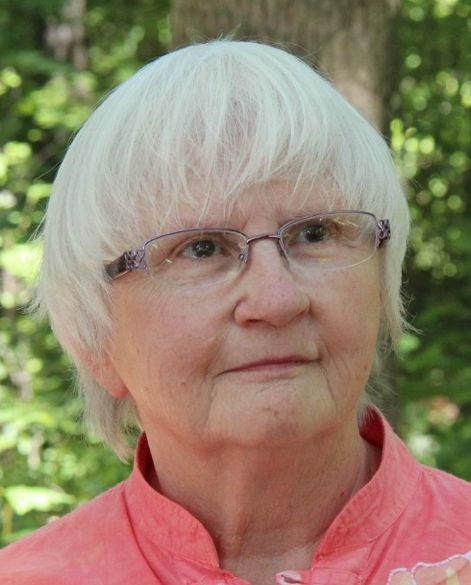 Judith Lesnaw
Mike, your Snowy Owl on NANPA sure did WOW me! Beautiful creature and terrific image. Congrats. &nbsp Posted: 07/27/2021 17:47:35
Mike Cohen
Thanks everyone for the input. And thanks, Judy for the compliment. &nbsp Posted: 07/27/2021 17:49:51
---
---
---