Kerry Koenig
---
July 2021 - Pure Demure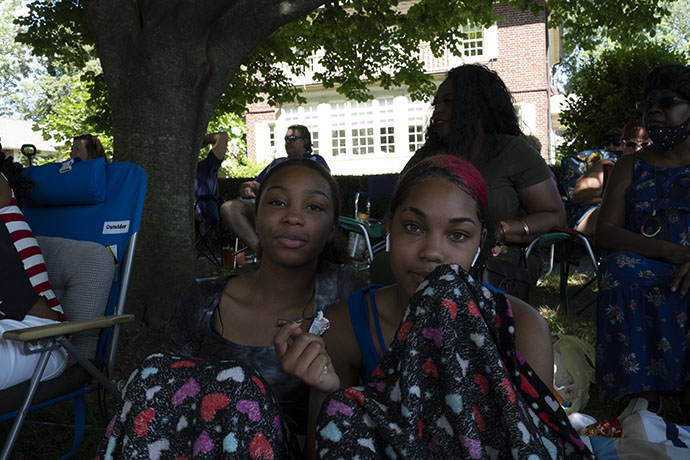 Original
About the Image(s)
Title: "Pure Demure"
X-Pro 2
Fujifilm XF23mm F1.4R
1/125 sec, f/11, ISO 800
manual
editing done in Camera Raw and Photoshop

This photo was taken in Havre de Grace, Maryland at the 4th of July Parade. I chose these two young subjects because of the energy I felt from them. They were young, beautiful and demure. There was a peaceful, loving and nurturing spirit about them and I was automatically pulled in their direction. I wanted to capture their gentle calm and I believe black and white only complements the portrayal of these emotions as color only seems to distract. The biggest challenge was bringing forth the tonal qualities that emphasized and enhanced the girls while lightening areas too dark and darkening areas too bright.
---
This round's discussion is now closed!
9 comments posted
---
---
---
Lorna Zaback
Hi Kerry - welcome!
Yes, you have definitely captured a lovely energy in these two lovely young women! I like the hues in the colour version but agree that the BW allows us to focus more intently on the subjects without too many distractions. I think your edits (lightening, darkening for the BW conversion) work well. However it might be interesting to try a shot such as this with a some wider F-stops to see whether you could make the background figures a little softer while keeping sharp focus on the young women in front. Alternatively, I am suggesting a bit of a tighter crop (done in PS along with some selective darkening of the very white building in the background) - not ideal because it crops some of the people behind in odd ways, but... &nbsp
Posted: 07/16/2021 15:49:13
Kerry Koenig
Thank you for the welcome. I like the darkened building in the background. &nbsp Posted: 07/20/2021 11:21:51
---
---
---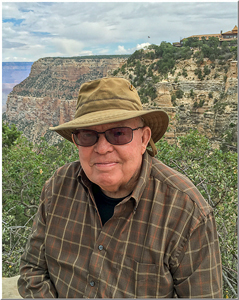 Chuck Carstensen
Good job capturing the emotion and feeling. I love the eyes and how they are communicating with you. I took the color version and did some retouching in Luminar AI. Made it a nice color image with boosting exposure and playing with contrast. Cropped it square and burned the white building in background. One help for you is I suggest saving at 1200 pixels long side for all PSA work online. Love your Fujifilm XPro2 and lens. With that camera you would love higher ISO. I am at 2000 all the time. Luminar AI software fils well with Fujifilm imaging. &nbsp
Posted: 07/16/2021 19:08:17
Kerry Koenig
I love my camera. I definitely want to learn more about it and it's artistic range and capabilities. &nbsp Posted: 07/22/2021 16:49:20
---
---
---
Cindy Lynch
Welcome! I like the mono version best. The photo shows a real connection between you and the girls, who are lovely. The tones and exposure are excellent, as well as the focus. I agree that a closer crop reduces some of the distractions in the background, however, the background figure popping out of the head and neck of the girl on the left really bothers me. I suggest you cone that person out. &nbsp
Posted: 07/17/2021 10:09:53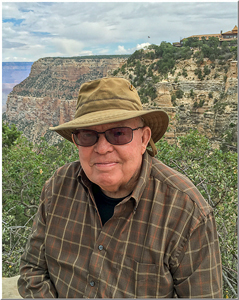 Chuck Carstensen
Cindy you sure did make this better. &nbsp Posted: 07/18/2021 14:54:14
Kerry Koenig
Thank you for the welcome. The one head bothered me too. What you mean by "cone out?" &nbsp Posted: 07/20/2021 11:18:56
Cindy Lynch
That was a typo - meant clone out! I used the clone stamp in Photoshop. I used it to copy the windows to the right and "stamped" it on the figure. &nbsp Posted: 07/20/2021 16:42:59
Kerry Koenig
Gotcha. ;) &nbsp Posted: 07/22/2021 16:45:13
---
---
---