Karl Hokanson, EPSA
---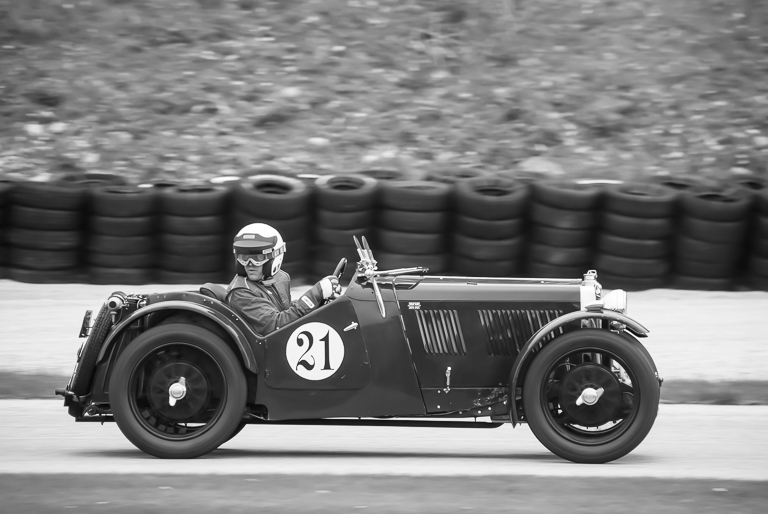 July 2021 - Untitled
About the Image(s)
Nikon D200 with Nikon 18 - 200 3.5-5.6, 1/400 @5.6, pattern, aperture priority, 0
EV, clarity, vibrance saturation and sharpening in color file then converted to mono and adjusted sharpening and noise reduction to smooth
image. Note that today I usually use a shutter speed of 1/160 to 1/250 to get wheel and background blur (also a D500 and 70 - 200). Right now racing
shots panned and hand held. Jeff K (master) pans at 1/60.
---
This round's discussion is now closed!
6 comments posted
---
---
---
Cindy Lynch
What a fantastic job of panning you did1 The car and driver are tack sharp and the background is nicely blurred. Excellent job! My only suggestion is to crop about 1/2 the grassy area above the tires. &nbsp Posted: 07/12/2021 11:28:10
---
---
---
Karl Hokanson
Thanks Cindy. I'll be responding to your image soon. That has always intrigued me. Oh do you know what happened to David Price? Yesterday I searched all the mono groups and didn't see his name (could have missed it). &nbsp Posted: 07/13/2021 14:33:05
Cindy Lynch
David switched to Group 5 - General Photography. He is doing well and staying safe in England during the pandemic. &nbsp Posted: 07/17/2021 10:15:58
---
---
---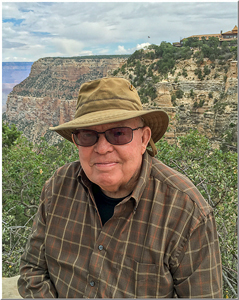 Chuck Carstensen
Great capture. Title it - Look Ahead.
1/400 will freeze about everything. The tires in background are simply not in the depth of field. I took it into Luminar AI to change the composition to 16x9. Added a little sharpening and a vignette. Straightened the horizontal. Just my take on it. You caught the moment perfectly. &nbsp
Posted: 07/14/2021 12:28:51
---
---
---
Kerry Koenig
I enjoy a photo where motion is captured just right and in the intention the photographer set out to get. I like that you did that here. Wow. And the monochrome gives this shot an old time feel which I love. &nbsp Posted: 07/16/2021 13:55:10
---
---
---
Lorna Zaback
Yes, the car and driver are tack sharp - even more blur on the tires in the background might heighten the sense of his speed. I like the composition of the image with its horizontal "layers". The monochrome works well, drawing our focus to the main subject. &nbsp Posted: 07/16/2021 14:45:57
---
---
---