Jeffrey Klug, APSA
---
July 2021 - 2021-North Shore
Original
About the Image(s)
Tech Info: Nikon Z7ii at 55mm, 8 seconds at f/22, ISO 200. Processed in Lightroom for the color image, then converted to monochrome using Luminar 4. Final adjustments to the monochrome image in Lightroom.

Taken at Hollw Rock in Minnesota late afternoon, I use this spot for Milkyway photography and thought it might make an interesting landscape. The water was so calm and peaceful.
---
This round's discussion is now closed!
11 comments posted
---
---
---
Cindy Lynch
I like your subject, focus and composition very much. What a great seascape photo. For my taste, it is a little bright and the bald sky isn't adding to your image. I used the sky replacement in Photoshop and then turned the original color version into B&W by using a B&W adjustment layer and adjusting the color values with the sliders. &nbsp
Posted: 07/12/2021 11:24:15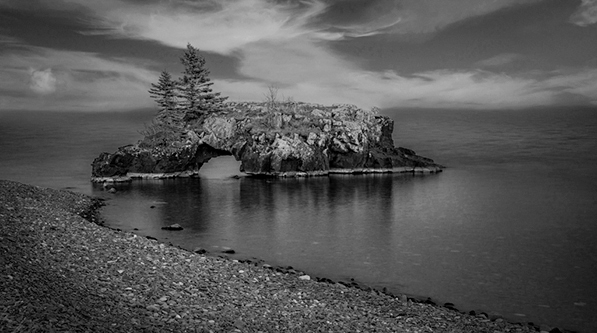 Jeffrey Klug
Interesting idea, I am not a fan of Sky replacement, but used one of my skies, see my response to Karl. I do like the processing you did to the image. &nbsp Posted: 07/13/2021 17:34:36
---
---
---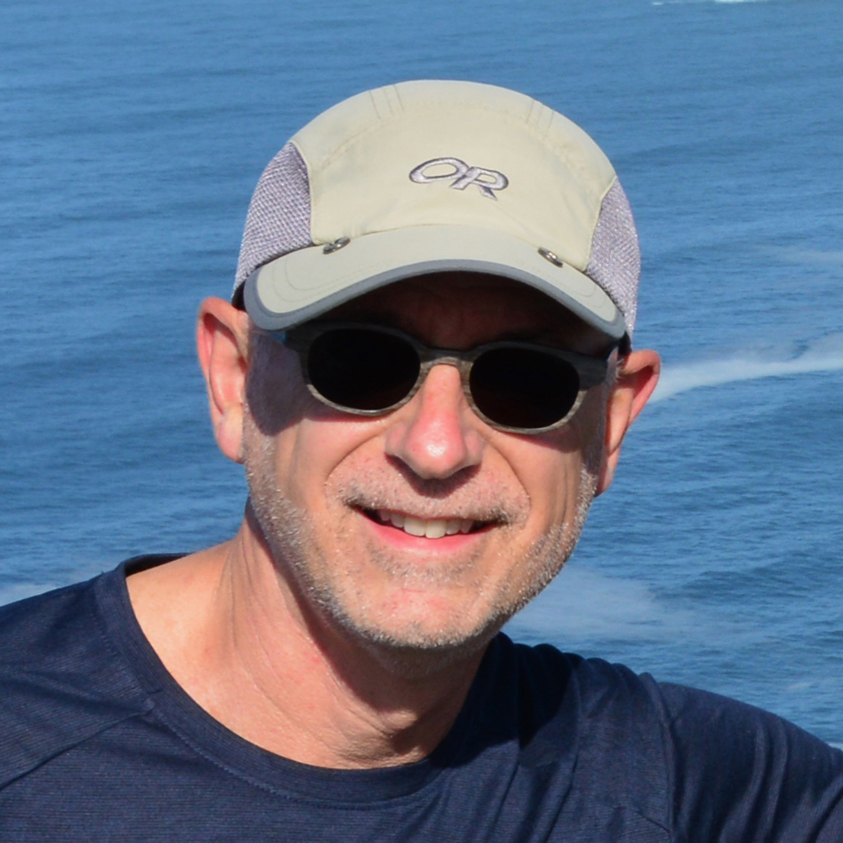 Michael Hrankowski

(Group 3)
Jeffery, I love your subject and composition, but I do prefer Cindy's edit with its broader range of tones and contrast. The sky replacement adds some needed drama. &nbsp Posted: 07/12/2021 17:39:40
---
---
---
Karl Hokanson
Thing that threw me off was the horizon line being a hard line with almost same tone above and below. Knowing some people don't like inserting skies, not sure the options you may have otherwise (maybe darkening the water)? I also see what you mean on flipping but reaction to that may be limited to locals. What about darkening the subject and beach a little? &nbsp Posted: 07/13/2021 14:37:56
Jeffrey Klug
---
---
---
Karl Hokanson
&nbsp Posted: 07/13/2021 14:39:04
Karl Hokanson
I like the revisions. I wouldn't worry about the flip issue. The shoreline rocks emphasize that leading line naturally. Is the whiteness of the structure the natural rocks? Personally I'd still like the hard horizon line to go away. &nbsp Posted: 07/14/2021 09:39:44
---
---
---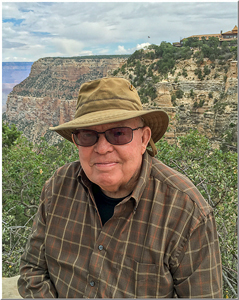 Chuck Carstensen
Hole in the Island
Nice image with sharpness and mood. For me there is nothing wrong with replacing the sky. It seems natural to making a piece of art. I took it into Luminar AI and did one of their stock sky replacements. One that the setting sun fit the hole in the island. If entering competition I woiuld never use anything but my own collection of skies. Flipping makes it a little unnatural in my view. Straightened the horizon along with cropping to 16x9 &nbsp
Posted: 07/14/2021 12:56:38
---
---
---
Kerry Koenig
I enjoy the vantage point and cropping of this photo. I also enjoy the natural curves and shoreline. I like the mood too and agree with the darkening of the black and white while exploring more of the tonal range. And I like your original orientation. There seem to be a lot of creative choices for a sky here. &nbsp Posted: 07/16/2021 13:45:26
---
---
---
Lorna Zaback
Wow, lots to weigh in on...
I do use sky replacement from time to time but, in this case, I like moodiness of your original BW version, Jeffrey. I agree that the sharp horizon line is a bit of a distraction so, since we are suggesting edits, here is mine to add to the mix. I took your original BW into PS, added a gradient filter (reflected), cloned out the horizon line and adjusted the brightness and contrast slightly.
That being said, I also like the soft blue tones in the colour version of this image. &nbsp
Posted: 07/16/2021 14:33:17
---
---
---
Cindy Lynch
You can tell this is a great image to start with by all the time everyone has spent revising it. It's definitely worth the time! &nbsp Posted: 07/17/2021 10:13:11
---
---
---