Paul Moertl
---
June 2021 - Zoe
Original
About the Image(s)
I took this picture some years ago of Zoe. My brother wanted some pictures of his daughter to select from for wall prints.
I think the color one is better of Zoe but it has this ugly purple area on the upper right that doesn't show in the mono pic. I think, though, that there is enough contrast in he mono one it that it makes a good picture as well.
I put them here to get your comments about them. I am interested in what you all think of the two. Have at it.
---
9 comments posted
---
---
---
Cindy Lynch
This is a very nice portrait of a super cute little girl. I like the tilt of her head, her smile and the twinkle in her eyes. I like the mainly midtones in this portrait making it soft which fits the subject so well. My only suggestion is to darken the background to make Zoe stand out more. &nbsp Posted: 06/10/2021 21:28:43
Paul Moertl
I agree. Thanks. &nbsp Posted: 06/13/2021 19:46:44
---
---
---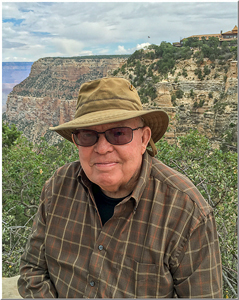 Chuck Carstensen
Great smile and you caught the emotion. I like the catchlight in her eyes. Background is a little distracting with the white highlights. Although not overwhelming. Well done. &nbsp Posted: 06/13/2021 14:00:11
Paul Moertl
Thanks. &nbsp Posted: 06/13/2021 19:46:07
---
---
---
Jeffrey Klug
Nice portrait, I like the monochrome version best because of the background. Just a couple of suggestions; there is a spot on her nose that is probably a reflection from the light, I would clone that out, along with a few spots on her gum and teeth. Then I would suggest a vignette of the background to make it slightly less noticeable. I did a vignette in Camera Raw using the radial filter and darkened the background about
-.75
, then also dropped the clarity to -30. In the overall image, I darkened it about
-.25
and upped the contrast at about .50. &nbsp
Posted: 06/13/2021 14:47:05
Paul Moertl
Better. Nice suggestions. &nbsp Posted: 06/13/2021 19:45:12
---
---
---
Jeffrey Klug
The color image is nice, but you need to remove the red object in the background and remove some of the light spots that pull your eye away. Also like I did in the Mono version I got rid of the highlight on her nose and on her teeth and gum. Plus used the radial filter to darken the background and blur it slightly with a minus clarity. Both are nice portraits. &nbsp
Posted: 06/13/2021 14:56:37
---
---
---
Paul Moertl
&nbsp Posted: 06/13/2021 19:45:39
---
---
---
Lorna Zaback
Paul,

I like both (the colour version with the purple area cloned out), but think I prefer the BW as a portrait - especially with a slightly vignetted background (Jeffrey's suggestion), the monochrome allows us to really focus on Zoe. You have captured such a sweet expression and a sparkle in her eyes - lovely! &nbsp Posted: 06/15/2021 18:12:21
---
---
---
Please log in to post a comment