Chuck Carstensen
---
June 2021 - JD Tractor
Original
About the Image(s)
It is the 3 point hitch on my JD Tractor. Originally made with the Fujifilm XPro2 and a 23mm lens. ISO 1600, 1/300, f/5.6. Cropped slightly. Processed in Luminar AI with only my adjustments. Wondering which you think is best.
---
4 comments posted
---
---
---
Cindy Lynch
I love old, rusty things. You have nice focus and details. I have to say, I like the color version the best. The warm, rich, subtle tones really bring me into the image, and, for me, give it more depth and richness. &nbsp Posted: 06/10/2021 21:45:23
---
---
---
Jeffrey Klug
I like both, but have a few suggestions, first the color version; I took it into Luminar 4 and in the AI Structure, I used +27 with boost of +47, then went into Detail Enhancer and used the following settings Small detail +17, Medium detail +28 and Large detail +27. This brought out more of the grunge of old equipment. I then cropped off the left where there were some wires that pulled my eye away from the main subject. Then I vignetted the subject to bring your eye more to the center. &nbsp
Posted: 06/13/2021 15:32:49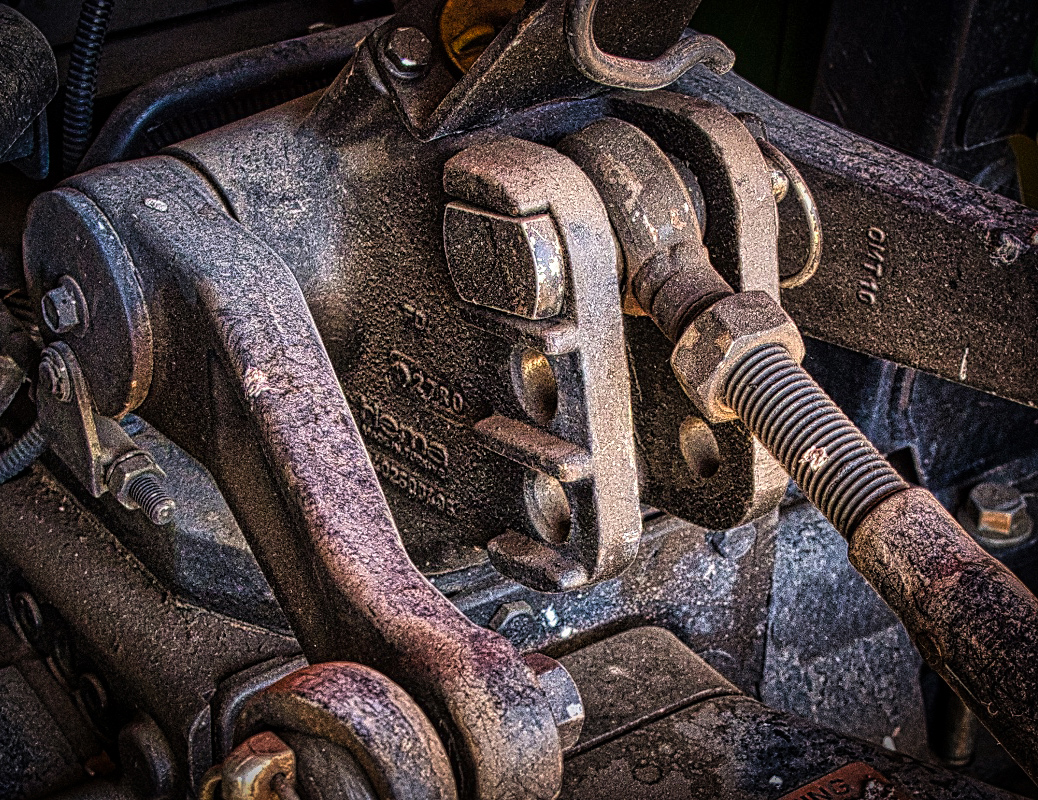 ---
---
---
Jeffrey Klug
For the mono version, I did pretty much the same thing, I went into Luminar 4 and used AI Structure, but used the settings of +40 with a boost of +45, then Detail Enhancer with Small detail at +36, Medium detail at +39, and Large detail at +22. Then went into the Pro section to do burn and dodge and darkened the wires on the left side. Then went into the vignette and darkened the outer edges. Finally, I cropped off the left side to bring the right third into the main part of the 3 point hitch. I like the grunge look that you can get to make the parts look older.
I think of the two, I like the color version slightly better than the mono version. &nbsp
Posted: 06/13/2021 15:44:10
---
---
---
Lorna Zaback
Chuck, I like both these versions, but think my preference is for the colour, if only because those rusty red and greyish-blue tones are some of my favourites. I think Jeffrey's suggestion about cropping in on the left works, as does his vignette which seems to throw more light on the centre of the frame, drawing our eye to that area. Your detail enhancement works very well - for subjects such as this, the grungier the better, in my mind. &nbsp Posted: 06/15/2021 18:41:35
---
---
---
Please log in to post a comment