Owen Epstein
---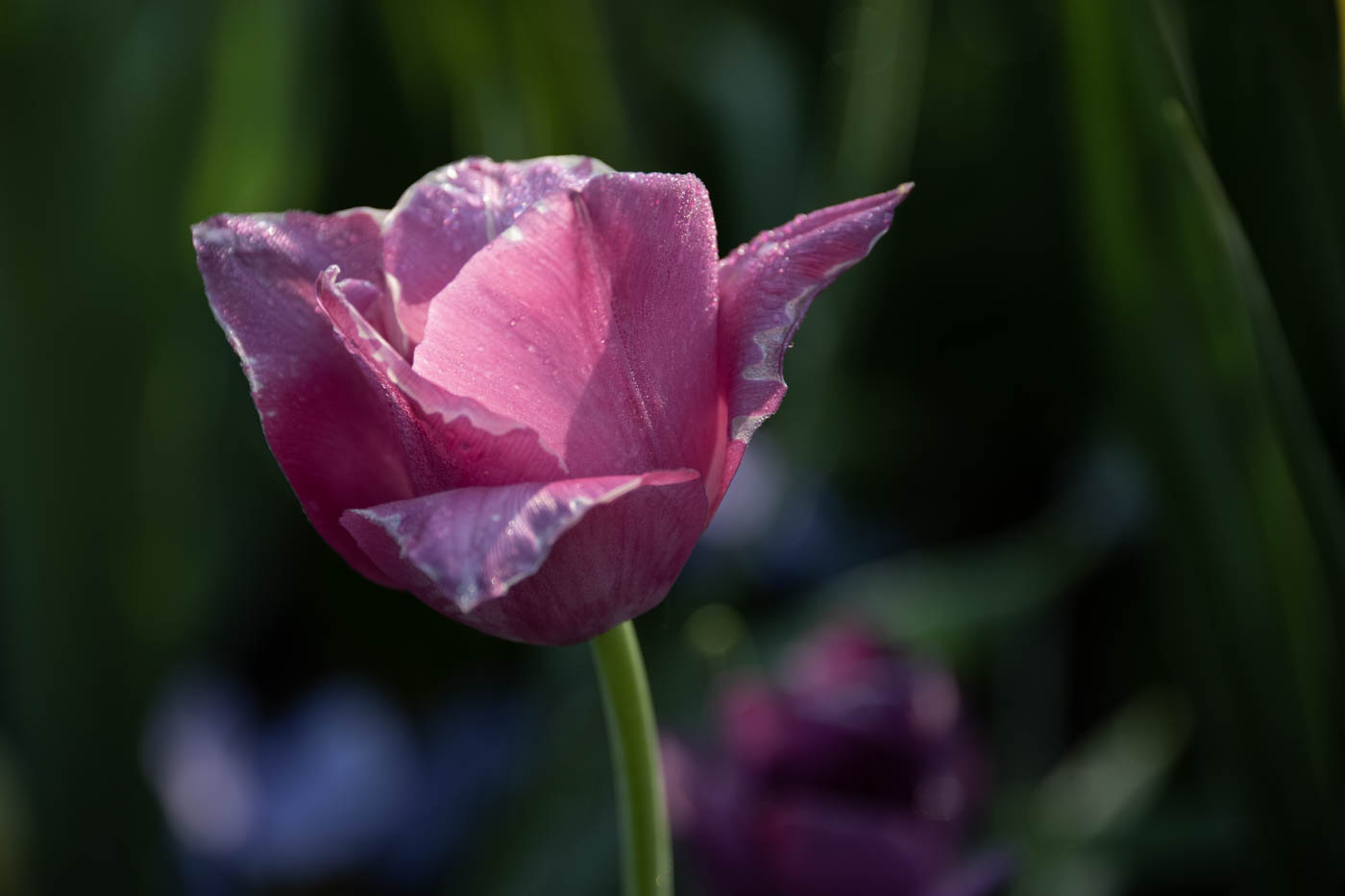 May 2023 - Flower Garden
About the Image(s)
EQUIPMENT:
I took this with a Z7 ii @ 1/400, f5.6, 28-300 Nikon Zoom @ 300mm, iso 400.


IMAGE DESCRIPTION
I took this image in a garden at Green Spring Gardens in Alexandria , Virginia. I was with my photo group taking a weekly photo walk at one of the spots we go to regularly. It was a very bright, beautiful early spring day. There are many types of flowers in the garden and I was shooting several different one's.

INTENDED EFFECT

I wanted to assure you could see both the blue (on the left) and the purple on the far right flowers to bracket the main flower.

I wanted to capture this tulip (I think) to assure the image was clearly lit all around. The sun was coming from overhead and to my right a bit. The far side of the tuli was too dark. A friend of mine had a flashlight with him and showed the light on the opposite side of the tulip to assure the whole flower was lit enough.



POST PROCESSING
I did zero post processing on this image.

---
4 comments posted
---
---
---
Jo-Ann Rolle
It's wonderful to hear that your involvement with your photo group has had such a positive impact on your photography journey. Being part of a supportive community can truly inspire growth and creativity, as evident in your stunning tulip photograph.

In this image, you've skillfully captured the essence of the tulip, with its vibrant colors and delicate white edges. The contrast between the flower and the supporting background colors draws viewers' attention to the main subject while showcasing the beauty of the garden setting.

Your dedication to the finer details, such as your creative lighting approach and well-thought-out composition, has resulted in an image that not only captures the eye but also tells a story of passion and inspiration. Well-done! &nbsp Posted: 05/12/2023 06:42:16
---
---
---
David Kepley
Owen,
I love Green Spring Gardens. Lots of interesting things to shoot!! I like the position of the tulip and that it is leaning somewhat to the left. It makes for a more interesting composition. My concern about the image is that the flower is not particularly sharp. You might consider shooting this at say f8? Perhaps you had some breeze that made it harder to capture. Then up your shutter speed to compensate. Finally, I would suggest putting your camera on a tripod. Another way to handle this is to make the front edge of the flower your focal poi and deliberately let the rest of the flow go out of focus. Many options!! &nbsp Posted: 05/13/2023 10:35:44
---
---
---
Craig Callan
David is right. I find the image colrs to be pleasing, but the lack of focus kills it. It also seems that centering the flower results in a static image. Shooting with the flower more to the right would make this image more interesting.

I can tell you this after 65 years in photography - The quality of your photos goes up with the size of your discard pile. In the three day field trip that resulted in my contribution this month, I made 2300 exposures and selected 120 images. &nbsp Posted: 05/14/2023 21:00:08
---
---
---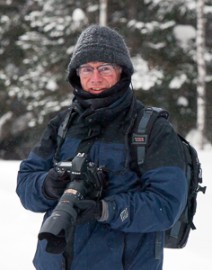 Alan Kiecker
I like how the background is out of focus and how the blue and purple color brings balance to the image. A smaller lens opening would provide greater DOF so that the tulip itself is sharper. &nbsp Posted: 05/15/2023 11:24:58
---
---
---
Please log in to post a comment