Alan Kiecker, QPSA
---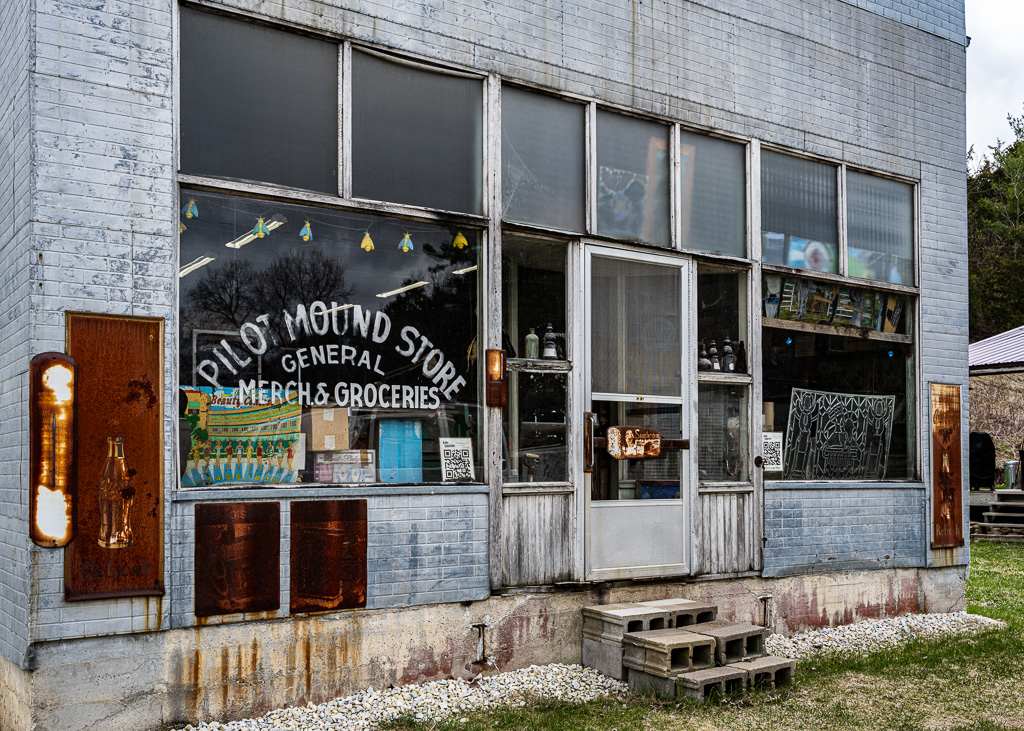 May 2023 - General Store, Pilot Mound Minnesota
About the Image(s)


Discussion:
While exploring some rural roads in southeast Minnesota, we passed through Pilot Mound, a town out of the past. The general store, now an artist's studio, is just one of the wonderful subjects that we found.

Nikon Z7ii, Z 24-120mm lens @ 32mm, 1/80 sec @ f/8,ISO 64. Exposure was tweaked with Lightroom sliders and a very obnoxious bright blue house number sign on the right corner of the building was removed in Photoshop with content-aware fill.
---
6 comments posted
---
---
---
Jo-Ann Rolle
Wow, what a fascinating image! Alan, you've captured the essence of this scene beautifully. I love how the range of colors and depth draws the viewer in, making them want to explore every inch of the photograph.

The worn foundation and rusted metal tell a story of resilience and durability, standing up to the test of time and the elements. It's as if this building has seen it all, and yet it still stands tall, proud, and functional.

And then there's the General Store, once a hub of activity for the locals, now transformed into an artist studio. The juxtaposition of the past and present creates a sense of nostalgia and wonder. I can almost imagine the hustle and bustle of the store in its heyday, and now, the creative energy that must flow through its walls.

Overall, this image is not just a visual feast for the eyes, but also a journey through time and history. Thank you for sharing such an engaging and fun photograph with us, Alan! &nbsp Posted: 05/10/2023 18:31:23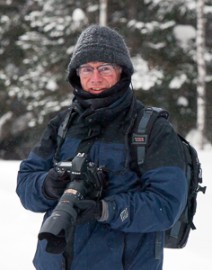 Alan Kiecker
Thank you Jo-Ann. I just love old, rustic, time worn buildings such as this. I glad that you enjoyed it also! &nbsp Posted: 05/10/2023 18:42:21
---
---
---
David Kepley
Alan,
What a great find!! I could easily have spent time taking images of this store. This is one of those times where I think I would have started with this general image and then taken a lot of more detailed ones. So for example, I'm really drawn to the sign to the left of the door with some merchandise behind it. The old timey sign with a QR code would have been amusing! I could ay the same about the heavily rusted coke signs on the left and right. &nbsp Posted: 05/13/2023 10:56:36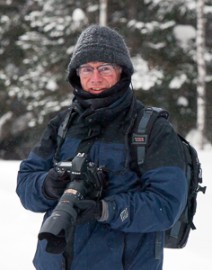 Alan Kiecker
I agree entirely. I know I will return. I am considering putting together a weekend trip/workshop for our club to this part of the state. To do it the way I would like will be a lot of work with many repeat visits to organize it. &nbsp Posted: 05/14/2023 09:13:55
---
---
---
Craig Callan
Alan - to pick up on your comments as amplified by Jo-Ann, this photo is a sublime expression of wabi-sabi, a Japanese aesthetic that emphasizes the time worn beauty of the old and rustic. As my wife likes to tell me. "Yes, you may like nature, but what really gets you is rusty and dusty!" Here's a Wikipedia article on the subject:
https://en.wikipedia.org/wiki/Wabi-sabi
&nbsp
Posted: 05/15/2023 09:24:54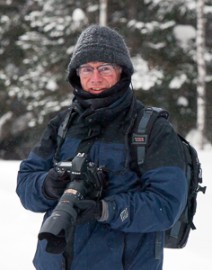 Alan Kiecker
A couple years ago Lisa Cuchara gave a presentation to our club about wabi-sabi. It was very well received and opened many eyes about our photography. Her presentation was directed at the beauty in the imperfect particularly as it pertains to flowers. The subject does not have to be a perfect specimen, but one that there still is beauty in one that is getting old and well past its prime.
I have included a photo of how I have applied this concept to a photo of a rose well past its prime.
Thanks for wikipedia link. &nbsp
Posted: 05/15/2023 11:13:47
---
---
---
Please log in to post a comment