Josh Lohff
---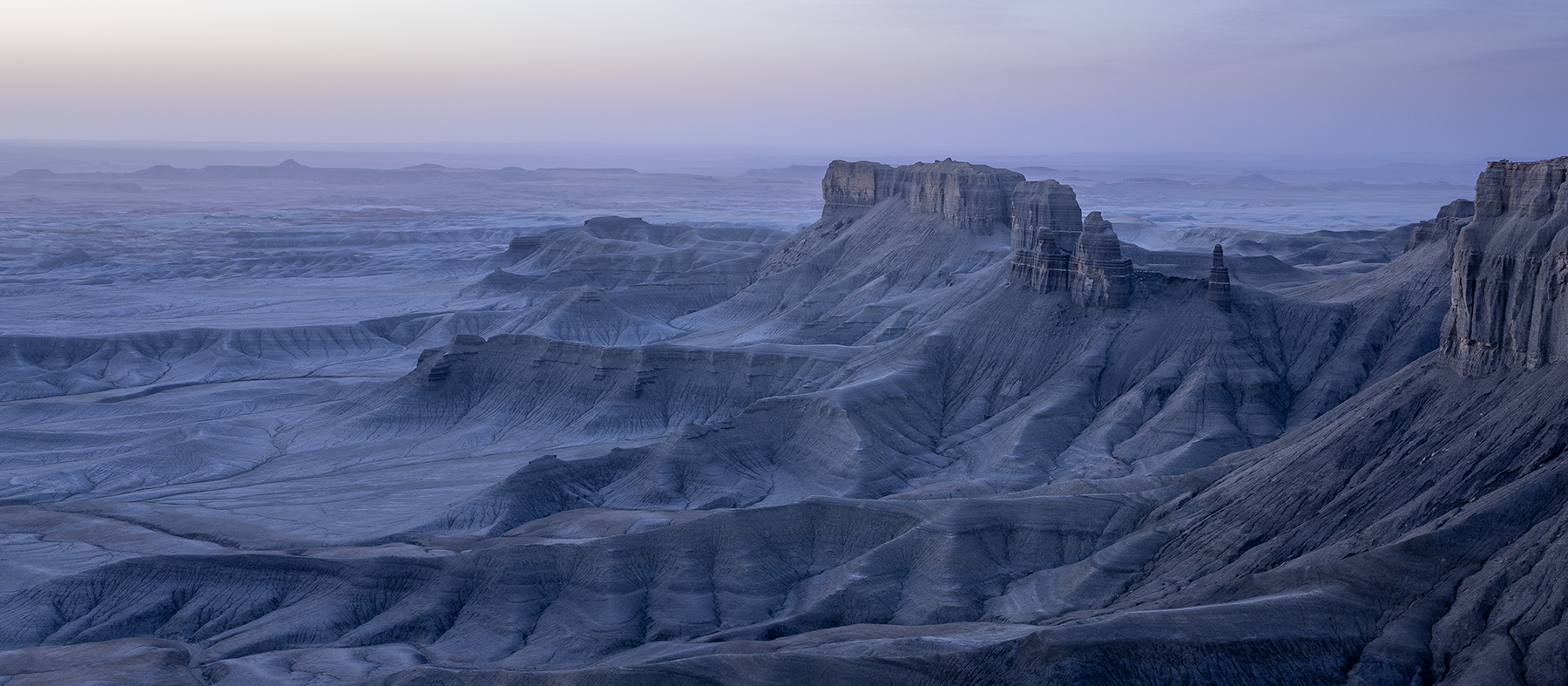 June 2022 - Moonscape Overlook
About the Image(s)

EQUIPMENT & EXIF
Canon R5 / EF 24-70 f/2.8L II USM & 5.0 sec @ f/16, ISO 50, 33 mm (shot on a tripod)

IMAGE DESCRIPTION & INTENDED EFFECT
This is Moonscape Overlook, in the Capitol Reef National Park in Utah. The sheer vastness of this place is pretty hard to describe, so capturing that was my intent for this image.

POST PROCESSING STEPS
This was taken well before sunrise so as you might expect, the foreground was pretty dark and the sky overwhelmingly bright. Accordingly, my post processing included subduing the sky (but subtly, I hope) so that your eye doesn't immediately jump to it, and bringing out the detail of the Blue Valley. It really is that blue, and given a bit of a purple hue by the predawn light. A very small amount of sharpening was added and no vignette.

---
11 comments posted
---
---
---
Craig Callan
Wonderful photo! But-
But, I've got nothin'. It's a wonderful photo! &nbsp Posted: 06/10/2022 15:07:05
---
---
---
Josh Lohff
Awwww, thanks Craig - I really appreciate that. &nbsp Posted: 06/12/2022 18:27:29
Craig Callan
Well, one more thing. I really like how the soft predawn light brought out the topography so well. &nbsp Posted: 06/15/2022 14:03:04
Josh Lohff
Thank you Craig! &nbsp Posted: 06/16/2022 07:52:34
---
---
---
Dicky ting ming Law
The photo is very detailed, but I feel like I owe something, or you can try to wait for the sunrise or sunset to make the photo more prominent &nbsp Posted: 06/23/2022 08:55:11
Josh Lohff
Hi Dicky ting ming Law

Thanks for the feedback. I'm not totally sure what you're trying to convey, but waiting for sunrise proper is definitely a possibility. We were actually at this location at the request of my photography buddy, who wanted to capture a star burst with the first rays of light.

I too captured some full on sunrise shots too, we'll have to see how they turn out in about 10-months when I get to processing them ;) &nbsp Posted: 06/23/2022 20:53:57
Dicky ting ming Law
great &nbsp Posted: 06/23/2022 21:31:27
---
---
---
David Kepley
Josh,
Like the otehre commenters, I thought this image was terrific! The pre-dawn subdued hues are very beautiful! We are so used to seeing oranges in images from Utah, so this is quite arresting in a good way.

About all I might suggest is giving a try at cropping a bit off the right side, so that that small pinnacle on the right side is the first thing you see on the right. Just try looking at it that way and see what you think. &nbsp Posted: 06/23/2022 13:17:51
Josh Lohff
Hi David

Man... you hit on the hardest part of processing this image. I played with every ratio under the sun trying to find what worked best. My overall goal was to keep it as a pano and if I expose any more of the image to the left, it's where the sun is rising and it blows out the rest of the shot. That bluff on the right, up against the frame, isn't my favorite, but it felt weird having the gap. Now that I look at it though, you may be right, perhaps pulling it in to that little spike would do the trick. I won't forget this and will give it a try when I circle around to these images. -Thanks for the feedback! &nbsp Posted: 06/23/2022 20:57:05
---
---
---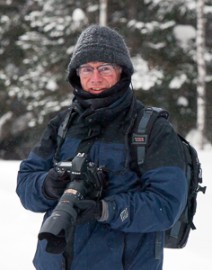 Alan Kiecker
Like the other commenters ... this is a really great photo. Since it is very much monochrome already, you might try as a B&W. &nbsp Posted: 06/23/2022 15:16:32
Josh Lohff
Hey Alan

Thanks for the idea sir - you're right, it's dang near monochrome as-is. I can't recall if I tried converting it or not, but we would lose that fun alien look of the color. Anyway, I'll make sure and try it out when I get back to these. -Thanks for taking a look! &nbsp Posted: 06/23/2022 20:58:30
---
---
---
Please log in to post a comment