Craig Callan
---
June 2022 - Title: "Day for Night"
About the Image(s)


Explanation:

Let me start with a disclaimer. The starry sky in the background is a royalty free image downloaded from the Adobe website and that part is not my work, but the image of Triple Arch in Arches National Park. Is mine. We have a few certified Dark Skies areas in Florida, and I hope to shoot a few night sky backgrounds of my own in the fall, so I can enter the image in competition. I've entitled this image "Day for Night", which is a Hollywood term for a movie scene shot during the day, but intentionally underexposed with a blue filter to simulate night-time.

1) I combined 3 images of the scene in Lightroom Photo Merge HDR to get the single HDR image shown in "Arches_Original".

2) I then used Photoshop 2022's Sky Replacement Feature to add the night sky.

3) I then opened the composite image in Nik Silver Efex Pro III. Silver Efex allows you to simulate using old-fashioned filter used in B&W film photography. Although it would be normal practice to use red, orange or yellow filters to lighten to red rock formations and to darken the sly, I chose to use a blue filter to darken the reddish rock formations Doing this and making brightness adjustments helped increase the night-time feel of the image. I finished by using a medium Selenium tone in the image, because that helped increased the "night" feeling.
---
This round's discussion is now closed!
5 comments posted
---
---
---
Craig Callan
---
---
---
Josh Lohff
Thanks for the version sans-white block version.

I really like the detail that you've captured in the rock formations, both the texture and the vertical lines of color. Choosing to go with monochrome helped accentuate that detail too. You've also handled the transition between stone and sky well. Oftentimes images like this really jump out at the viewer as being a composition and I don't feel that's the case with this image.

As far as things to consider, did you try reducing brightness (or maybe highlights) of the sky at all? The sky and foreground seem to be competing with one another a little bit, and especially in the middle of the image, the delineation between the two get a little muddled.

For me, this image is about the incredible beauty and scale of the rock formation and reducing components that take my eye away from that may help strengthen it overall. &nbsp Posted: 06/12/2022 19:28:16
---
---
---
Dicky ting ming Law
I agree with Josh , I love your creativity and post effort to show this beautiful picture for us. &nbsp Posted: 06/23/2022 09:01:51
---
---
---
David Kepley
Craig,
Love the creative imagination you brought to this image. How well I remember some of those westerns that tried to simulate nighttime by shooting in broad daylight with a filter. Today of course those efforts look amateurish to us.

I think this would work better if the sky were an inky black. Its tonality is too similar to the tonality of the rocks. Perhaps another way to go is to have the rocks in color with a deep black night sky? &nbsp Posted: 06/23/2022 13:10:34
---
---
---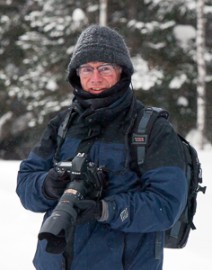 Alan Kiecker
A very interesting photo, the sort of thing that I would like to do, but without resorting to sky replacement. Along that line of thought, and in agreement that separation between the sky and the rock is not all that evident, another approach would be star trails. Just a thought. &nbsp Posted: 06/23/2022 15:08:54
---
---
---