Craig Callan
---
May 2022 - "Dancing In The Alley"
About the Image(s)

Photographed in Graffiti Alley in Baltimore. This is an alley next to "Graffiti Warehouse" an old industrial building in Baltimore repurposed as a creative arts venue.
They offer hourly rentals for studio space, and renters can use the alley as well. This was shot with a single studio strobe with a 16" beauty dish reflector powered by a battery pack.
I set the exposure to allow the flash to dominate the lighting, giving a day for night effect.
---
8 comments posted
---
---
---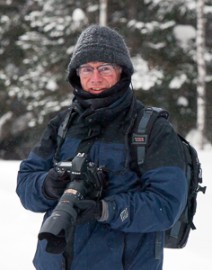 Alan Kiecker
I love the colors in this photo - it jumps off the page! And yet the two dancers don't get lost. Well done. &nbsp Posted: 05/10/2022 08:55:50
---
---
---
Josh Lohff
Technically, the image is strong. It's very sharp and the colors feel accurate to me - vibrant, but not overly so - it's also really well exposed. I think I'm a little conflicted on the subject though. The dancers appear to be having a good ol' time, which I want to pay attention to, but my eye is constantly being pulled to the background, which is also quite sharp and in focus, and interesting in its own right.

This may be exactly the intent and I'm just being thick, but that's what I got. I did play w/blurring the background a bit, and even subtly, it felt like it helped keep my eye on the dancers. &nbsp Posted: 05/10/2022 20:24:00
Craig Callan
Josh Lohff
---
---
---
Dicky ting ming Law
I like your portrait photography, the vibrant and colorful background, the clutter on both sides can be adjusted before shooting or go to a more suitable angle &nbsp Posted: 05/11/2022 00:40:15
Craig Callan
Dicky, I'd usually try to eliminate the clutter, but since we're in an alley, it's part of the message, to my thinking.
&nbsp Posted: 05/11/2022 13:20:01
---
---
---
David Kepley
Craig,
What a moment! Since you brought your own strobe light to light p the scene, you could control where it falls. I think it would be a better shot if the dancers were well lit aas you have them, ut the back wall were underexposed. I guess the way to do that would be to have the dancers stand closer to the strobe and back away from the wall. The way it is now, the many cool things on the wall compete with the dancers. &nbsp Posted: 05/13/2022 10:10:35
Craig Callan
Well, um, it was an alley. Not much room to maneuver. To be honest, I was looking for vivid, and I still prefer it that way. Captures the urban feel, to my mind. &nbsp Posted: 05/14/2022 21:20:03
---
---
---
Please log in to post a comment