Alan Kiecker, QPSA
---
May 2022 - "Midday Snack Break"
About the Image(s)

A couple weeks ago I upgraded my Nikon D810 to a mirrorless Z7ii. The Minnesota Zoo is just a couple miles away from our home and makes a most excellent location for practicing with a new camera. Since both my wife and I have new cameras (she has OM-1) it was off to the zoo we go. Moving from DSLR to mirrorless is quite a learning experience. The D810 may have a menu system but I hardly ever used it, but the Z7ii is just the opposite. Learning the menu system and configuring the user controls is taking some time.

Nikon Z7ii, Nikon 28-300mm lens at 250mm, 1/200 sec @ f/5.6, ISO 64.

Most of the post processing on this image was done in Lightroom Classic, but I did go to Photoshop to select the subject, refine the selection as necessary, create a mask and darken the background. This was done to make the subject itself stand out more from the background.
---
7 comments posted
---
---
---
Craig Callan
Lovely shot. Two thoughts:

1) sometimes when I darken a background, I add just a little field blur and slightly reduce saturation to "pop" my subject a little more.
2) LR Classic 2022 allows you to select and invert the subject from within the app - no need to go to Photoshop. &nbsp Posted: 05/10/2022 15:40:34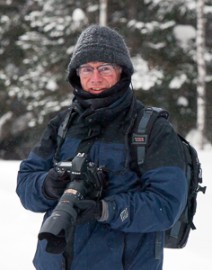 Alan Kiecker
Select subject doesn't do a perfect job in either PS or LR. I find it a just a bit easier to refine the selection in PS. Thanks for the suggestion to blur the background a tad. I hadn't thought of that. &nbsp Posted: 05/11/2022 11:13:39
---
---
---
Josh Lohff
Nice image Alan, those new mirrorless bodies are amazing. I switched in February to the Canon R5 and have actually come close to reducing sharpness in some cases - they definitely take a little getting used to.

Anyway, I like how you handled this image, I didn't realize you'd manually blurred the background, I just figured it was a shallow DOF, so nice job handling that. It's well exposed too. One minor thing, which may not be worth hassle to make look realistic, but my eye keeps jumping to the big leaf on the bottom right.
&nbsp Posted: 05/10/2022 20:48:41
---
---
---
Josh Lohff
Nice image Alan, those new mirrorless bodies are amazing. I switched in February to the Canon R5 and have actually come close to reducing sharpness in some cases - they definitely take a little getting used to.

Anyway, I like how you handled this image, I didn't realize you'd manually blurred the background, I just figured it was a shallow DOF, so nice job handling that. It's well exposed too. One minor thing, which may not be worth hassle to make look realistic, but my eye keeps jumping to the big leaf on the bottom right.
&nbsp Posted: 05/10/2022 20:48:42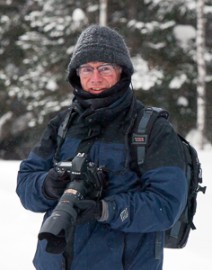 Alan Kiecker
I had not blurred the background in post processing. That was a good idea from Craig. Yeah, the big leaf in the bottom right is definitely a problem. I already have darkened it and added a slight vignette to the image. I could try to take it out in post processing. I think the zoo would object to me jumping over the fence and moving it out of the way, not to mention that I'm sure the prairie dog would unlikely continue to pose for me :-( &nbsp Posted: 05/11/2022 11:18:46
---
---
---
Dicky ting ming Law
Nice image,captures action and demeanor. &nbsp Posted: 05/11/2022 10:49:31
---
---
---
David Kepley
Alan,
I haven't made the jump to mirrorless, so it was interesting to get your take on these new cameras.

This is a nice portrait of the prairie dog! You caught him/her in a interesting pose. My only suggestions would be to go back to PS and darken the area around the subject a little more. The piece of bark or dirt on the lower right might be cloned out. You might consider putting a vignette on the image as well. &nbsp Posted: 05/13/2022 10:20:09
---
---
---
Please log in to post a comment