Sylvia OM
---
January 2022 - Thanksgiving parade at Chicago
About the Image(s)
This scene was captured during the last Thanksgiving parade at Chicago. In the picture I tried to emphasize the movement of the dance as well as the dancers as main characters. It was captured using Canon 5D Mark III and Canon lens 35-105mm. Then It was processed in LR, doing cropping, and highlighting the areas of the image of my main interest. Any comment is highly appreciated!

---
4 comments posted
---
---
---
Craig Callan
Nice action, and a great capture! Your decisions to crop and the lighten the subject were very wise and added a lot to the picture. In my try I took it a little farther, cropping more tightly, and darkening the corners.
In Photoshop, I did the following:
• Cropped the image a little more
• Used the Burn tool set to highlights to darken the two top fluorescents on the top left window, and the one in the central window.
• Opened the Camera Raw filter and increased vibrance, then used the Color Mixer settings to increase saturation in the reds, yellows, blues, and magentas.
• Used Quick Mask with a gradient to create a soft edged selection for the right side of the image, then used Unsharp Masking to sharpen the back of the group.
• Used a wide brush with the burn tool to darken the top and bottom edges of the image, to draw the eye to the dancers.
• Used Iris Blur set to 6 pixels with some Light Bokeh added to blur the edgees of the image and pull the viewer into the shot. The Light Bokeh makes the lamps glow a bit more. This last step is the the only one that couldn't be done in Lightroom.
&nbsp
Posted: 01/09/2022 17:05:06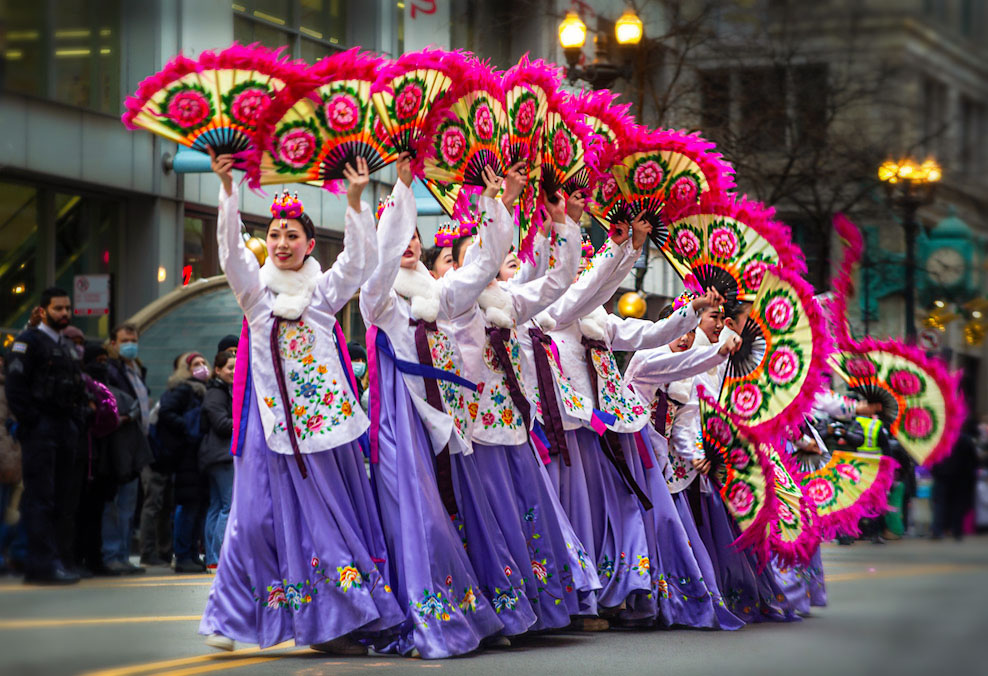 ---
---
---
David Kepley
Sylvia, I love the scene with all of its movement and color. I can see why you were attracted to it. I like the suggestions that Craig offered. To his list I would add that you might consider darkening the portions of the building that are behind the performers that show through their arms. Otherwise you have the white building in shade off the the left of the image, then bright right behind the performers and just above them. The same is true of the road just to the left of the first performer on the left. So this can be accomplished by using the burn too in PS and making a really small brush. Or you could try the luminance mask in LRC. &nbsp Posted: 01/12/2022 10:15:27
---
---
---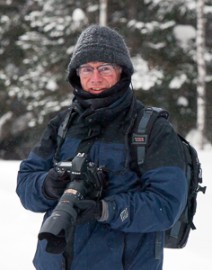 Alan Kiecker
There is little that I can add to what has already been suggested. This photo captures the fun of the day and with the recommended changes really emphasizes the dancers. Well done. &nbsp Posted: 01/18/2022 10:51:00
---
---
---
Dicky ting ming Law
good capture of the dancers team,agreed with David. &nbsp Posted: 01/19/2022 04:09:50
---
---
---
Please log in to post a comment