Craig Callan
---
January 2022 - Alexandria
About the Image(s)
Exposure - 1/60 sec, f 5.6, ISO 400
Camera- Nikon D90 with Tamron 90mm Lens

This portrait was taken in diffused daylight. The model was in a rocking chair on a white painted front porch with the sun coming from the left. A 42" white reflector was placed on the floor to the right, angled up to provide fill.
The costume is just a piece of fabric found on the remnant table of a fabric store. If memory serves, it was less than $5 for 1-1/2 yds.
The red of the fabric had its saturation increased in Lightroom first, then the image was opened in Photoshop and the cloth on the right side was cloned to remove the fingers of the model's left hand.
The Anthropics Portrait Pro filter was used to change the eye color from gray to green, and to add a window light catchlight to the eye. Moderate skin smoothing and face sculpting was applied as well. The image was also cropped to emphasize the face.
---
5 comments posted
---
---
---
David Kepley
Craig, You've captured a wonderful image of a very pretty young woman. I'm certainly no pro when it comes to portraits. Here are a couple of thoughts. The eyes each have a subtle line in the iris that does not look natural. The cloning of her hand was done expertly. I cannot tell where it took place. Great job. I think I would have experimented with some different lighting on your model's face. The evenness of the lighing on her skin seems a little flat to me. &nbsp Posted: 01/12/2022 10:22:13
Craig Callan
Looking closely, I think the left side of each eye is darker than the right. When the catchlight was added, a little bit of the darker side wasn't covered by the catchlight, so it appears as a line against the right side. It may offend some, but I'm satisfied with it.
Your personal feelings about the evenness of the lighting are noted, and for a standard non-glamor portrait I would agree. However, the standards for glamor are different. The goal here is to "flood" the model with light. A brief perusal of the various fashion magazine covers reveals a general preference for evenly lit head shots. &nbsp Posted: 01/17/2022 11:19:44
---
---
---
Dicky ting ming Law
Craig,I like the picture you captured ,beautiful model face,
but I feel the right eye is not balance to the left ,also that
,I feel your effort. &nbsp Posted: 01/12/2022 22:40:01
Craig Callan
Dicky, think you're right here. In my unfamiliarity with the software, I may have overdone the "eye openness" control on the right eye. I will re-do it before I submit to a competition. &nbsp Posted: 01/17/2022 11:24:11
---
---
---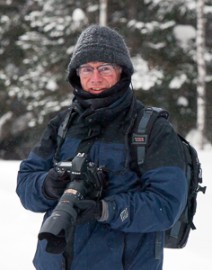 Alan Kiecker
I shy away from doing portraits of any sort, so I am totally unqualified to give any real comments here. I do think the green of the eyes does not see like a natural color. &nbsp Posted: 01/18/2022 10:55:33
---
---
---
Please log in to post a comment