Sylvia OM
---
September 2021 - A bird's place
About the Image(s)
I enjoy the place where I took this picture. It is the Morton Arboretum in Illinois. Having said that, and even though I do love nature and landscape photography, I consider myself really bad at trying to get birds' pictures, probably because I was never too attracted to birds... so it is challenging for me to want to get that kind of photography.

This bird in the picture got my attention from the first moment I saw it. But he was in a really tricky location and even he changes here and there, and I was behind with the telephoto... I was really frustrated.

Some days ago I was editing, and by coincidence I found this picture. I worked on it... and I really love it... but I know it requires an ´´extra editing work´´ that I do not have the ability to perform. I would like to make it sharper and to keep the eye's attention on the bird and the turtle... but I am stuck with the editing process. I just started to learn PS two months ago.

For those reasons, I would love to get your feedback and what are your suggestions that could help me to improve it. I know it is not the best picture ever...but I still think that I can get something better out of it. What do you think?

Technical details: Canon 5D MarkIII, Canon telephoto lens 100 to 400mm, editing with Lightroom.
---
1 comment posted
---
---
---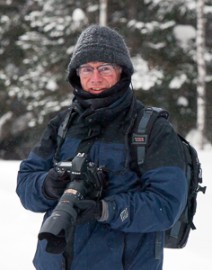 Alan Kiecker
What struck me with this photo when I first saw it was that the subject didn't really seem to stand out from the background. The background is very busy with many very bright highlights. I would start by cropping out much of the background to concentrate the viewer on the subject. &nbsp
Posted: 09/09/2021 12:17:36
---
---
---
Please log in to post a comment