Bev Caine
---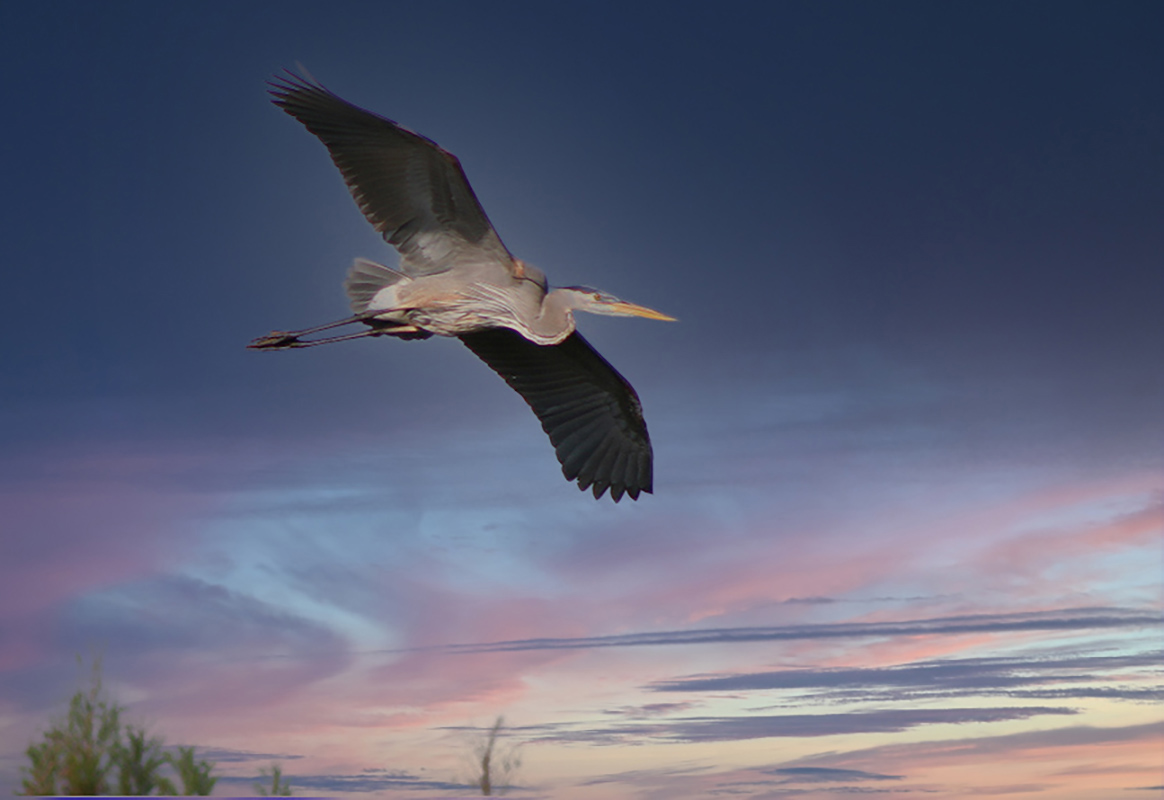 January 2022 - WAKODAHATCHEE WILDLIFE PRESERVE
About the Image(s)
For the time being, I'll be working on old images as Stu's traveling days are going to be very limited so if I repeat something, I ask your forgiveness.

I took this image i 2006. It is very rare that I'm fast enough to catch a decent bird in flight image. The original sky was somewhat bland so hope I improved it with either a Photoshop or Luminar sky.

Medadata: Shot with my old Canon Rebel XT - 1/800 at f/5.8, ISO 100 and although I cannot for the life of me figure out why the data says it was in portrait mode.
---
9 comments posted
---
---
---
Lloyd Delaney
Nice catch and a gorgeous color palette. The tree top in the middle bottom is somewhat distracting. Maybe you could remove it? &nbsp Posted: 01/04/2022 11:49:48
---
---
---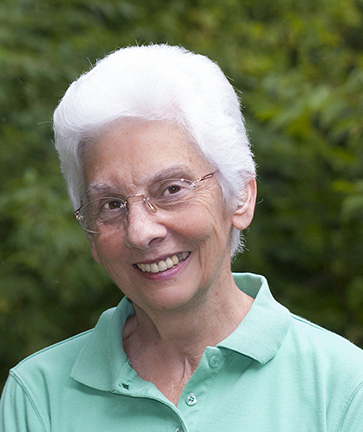 Margaret Sprott
I love the bird and the sky. If you're going to get rid of that tree top, I might just crop off the whole bottom of the image. I can't tell if the bird is really sharp - I would have to ask my husband because I simply can't be certain about what I'm seeing. Have fun looking at your old images. &nbsp Posted: 01/04/2022 13:20:18
---
---
---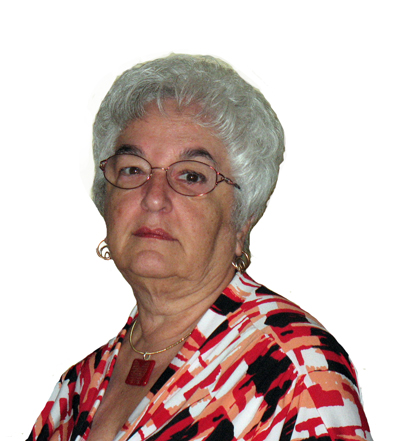 Bev Caine
---
---
---
Mary Walsh
Bev, I like what you did with the sky, the colors are beautiful. Nice capture. I like trying to get birds in flight, but I also find it very difficult. I like all the detail on the bird that you managed to capture. &nbsp Posted: 01/07/2022 14:11:13
---
---
---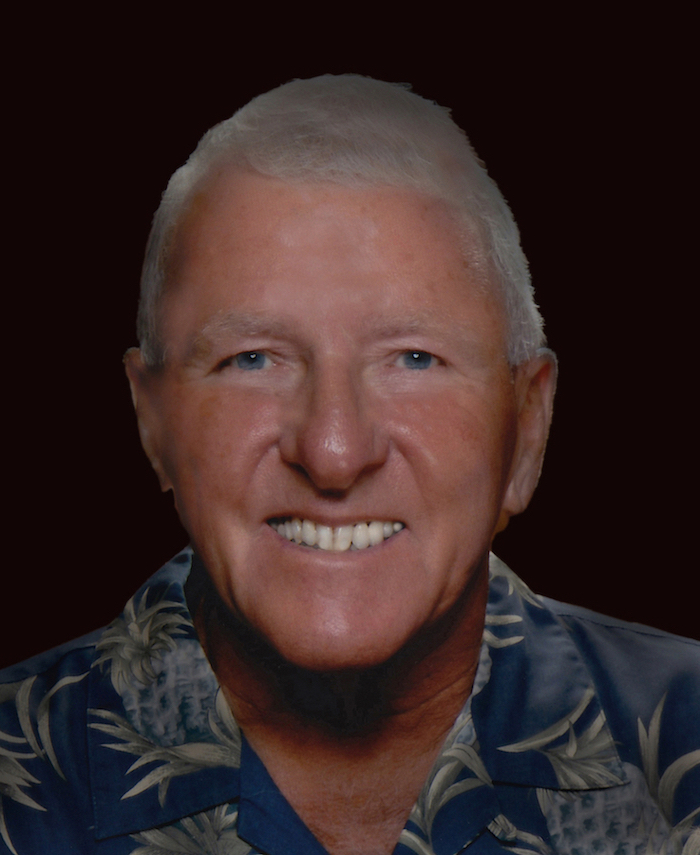 Tom Buckard
Hi Bev, Wakodahatchee Wetlands is definitely on my bucket list. Have seen so many great images come out of there including this one. Possibly in the spring. Love the dark upper sky and the gorgeous lower 1//3. Did clean up the lower left a little and sharpened the great blue just a tad. Very nice image. &nbsp
Posted: 01/08/2022 19:42:07
---
---
---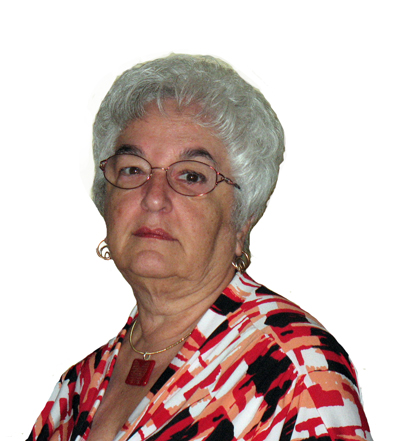 Bev Caine
Best action i usually in the winter. If you're coming this way, call me and I'll be happy to have you visit me and we can go together - 561-752-3992. I always welcome fellow photographers &nbsp Posted: 01/08/2022 21:17:10
---
---
---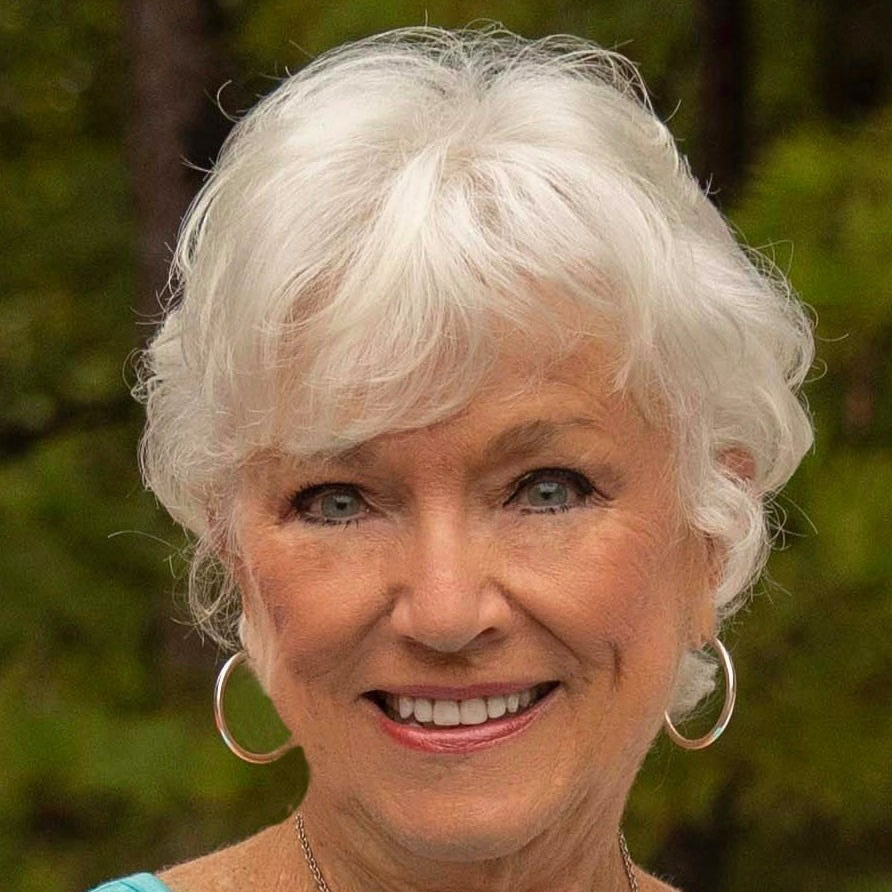 Jamie Federick
Love it so much when you did the crop Bev! Like Tom, I love the darkness at the top and the pastels at the bottom. Birds are hard for me to photograph. Yours is lovely! &nbsp Posted: 01/08/2022 21:27:53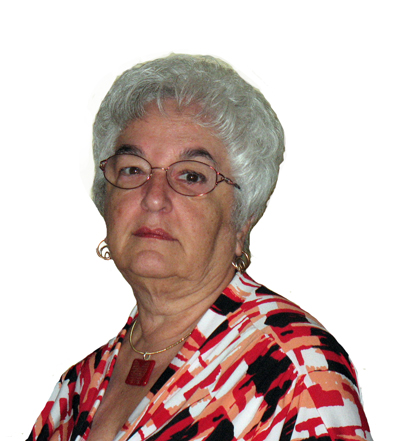 Bev Caine
The bird was my first lucky shot in ages. The sky was was from photoshop. &nbsp Posted: 01/09/2022 06:16:07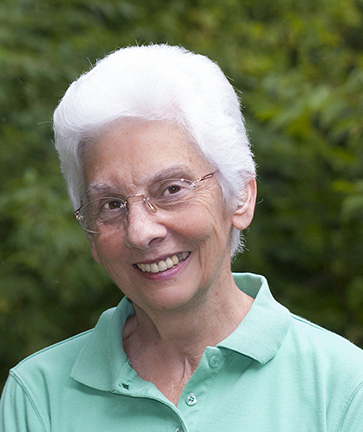 Margaret Sprott
You are really good at skies! &nbsp Posted: 01/09/2022 09:30:03
---
---
---
Please log in to post a comment