Richard White
---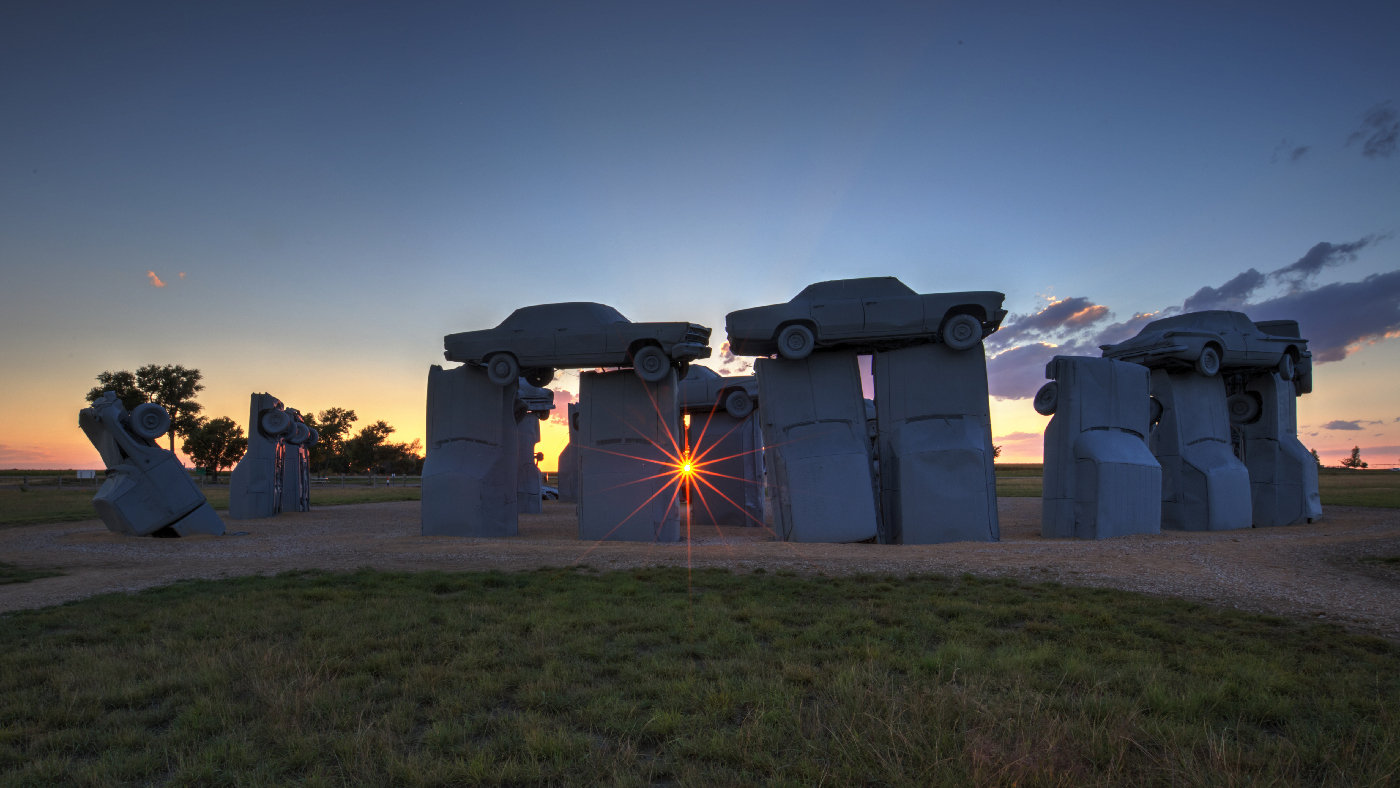 January 2022 - Sunrise at Carhenge in Alliance, Nebraska
About the Image(s)
Equipment: Camera: Canon Camera 5D Mark III
Lens Canon EF16-35mm, F/2.8L II USM
Tripod: HandHeld
Head

Date September 17, 2015

Settings: F22, 1/8,1/.05,1/20, ISO 100, Bracketed +2, -1, -3
Standard, Evalutive.

Description: Sunrise at Carhenge in Alliance, Nebraska

While traveling across Nebraska, heading west with my life partner, who suggested we go to Carhenge in Alliance, Nebraska. She wanted me to see an unusual location of cars developed to resemble Stonehenge in England. She was right. It was different, and very enjoyable. We spent the night in Alliance and was at Charhenge before dawn. I spent several hours taking lots of photos of a place I, most likely, will not be back in my life. I was fun!

It is a very unique, quirky, and a pop-culture icon that presents a unique replica of England's Stonehenge. Nothing is quite like this anywhere else in the world.

I processed the photos in Photomatix Pro 6.1.2, Balanced. Made some adjustments and I then moved the photo to Photoshop and adjusted the sky and made several small adjustments.


---
1 comment posted
---
---
---
Don Poulton
This is a monument that will intrigue and puzzle archaeologists from many centuries into the future, when the world will have become far different from today's society. Even with an IS lens, I find it amazing that you were able to capture this scene handheld, using f/22 to capture the starburst. Years ago (long before current day technology) I might have succeeded without a tripod but nowadays, definitely not. Well composed, carefully aligned to capture that sunburst, captured the essence of the early morning scene. I'm unsure whether another composition, with more foreground and less sky, might lead one into the scene better. Your choice on this matter. &nbsp Posted: 01/21/2022 12:48:52
---
---
---
Please log in to post a comment