Richard White
---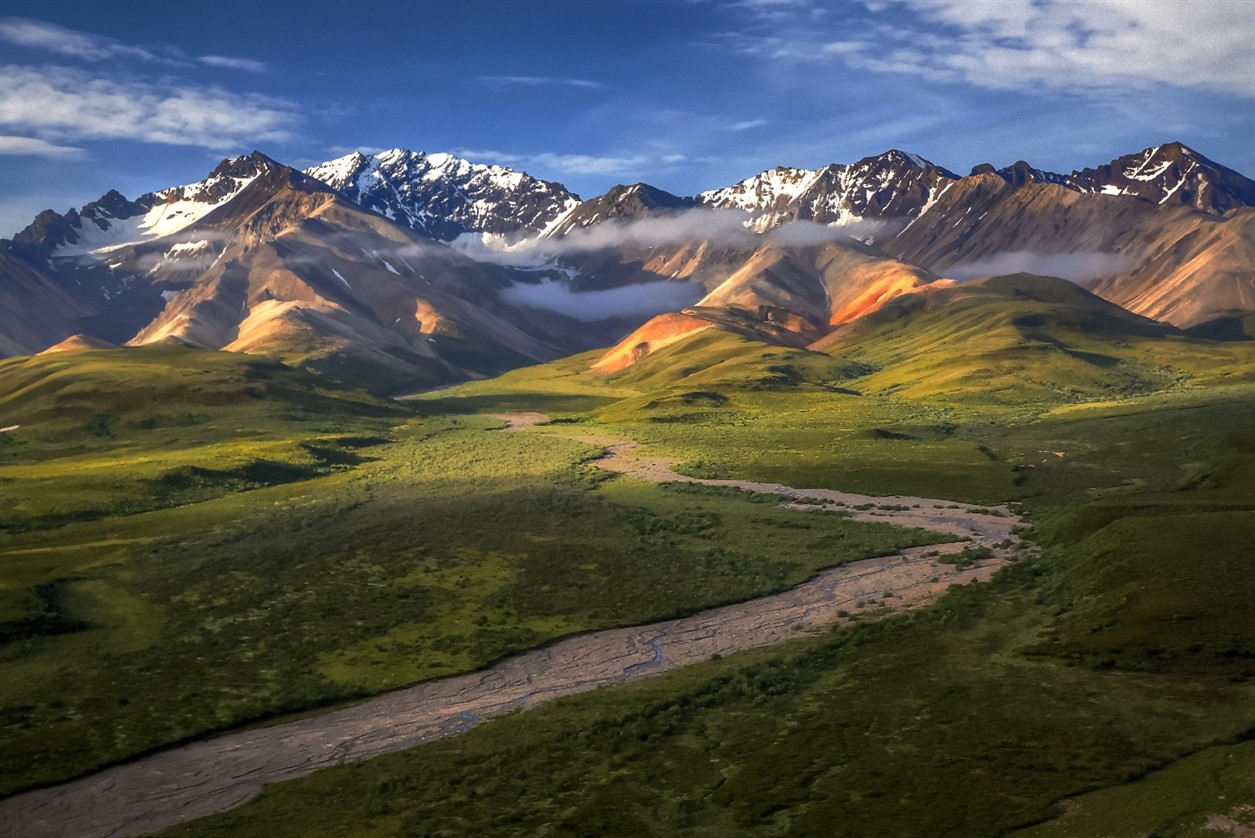 June 2021 - Mountains in the clouds
About the Image(s)
Name: Mountains in the clouds

Equipment: Camera: Canon Camera 5D Mark III
Lens Canon EF 14-105, F/4L, IS USM
Tripod: HandHeld
Head

Date July 28, 2012

Settings: F16, 1/6,1/25,1/100, ISO 400, Bracketed +2, 0, -2
Standard

Description: Alaska, Denali Mountain in the clouds

On our drive in Alaska to see Mt. Denali we stopped at this point to see the mountains near Mt. Denali. I found the riverbed took my eye along the plains in the foreground toward the lower ranges with color and into the cloud banks and finally the majestic mountains in the background. This photo really gives the individual seeing it, the qualities of Alaska, mountains, riverbeds and color that draws you to admire the wilderness of our national parks.


I processed the photos in Photomatix Pro 6.1.2, Balanced. Made some adjustments and I then moved the photo to Photoshop and adjusted the sky and made several small adjustments.


Please log in to post a comment