Charlie Yang
---
November 2021 - Starved Rock State Park Fall Scene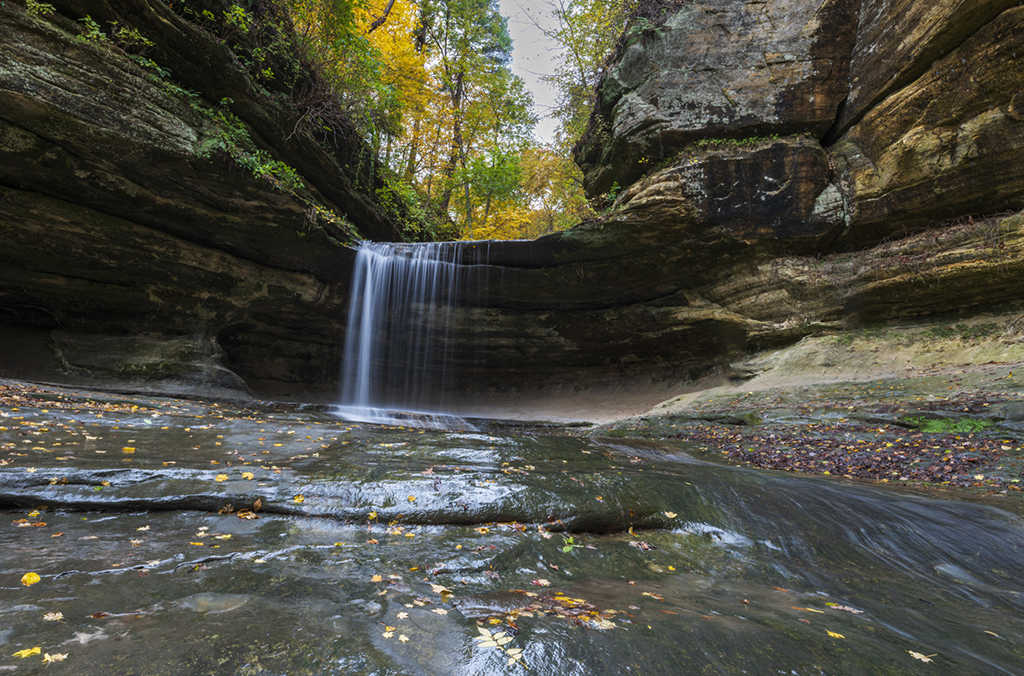 Original
About the Image(s)
Fall arriving late in our area, and almost turn color instantly. I went to this state park several times in October, didn't really catch much of fall color. This past weekend, went again, cold and crisp, a little more water on fall, and a little bit more colorful.
We visited several canyons, the last one really neat and provide quite a challenge to find a good views to shoot.

Note: With recent days rain, this little fall shows quite a lot more water than before. and This site offers some unique shooting angles and positions, This shot was shot from behind the water fall, thus, it's fun to see different views and different compositions.
Too bad, hard to show all different views, but will attached a full view (original-#) just for reference, which is shot front and center of the water fall.


Nikon D850, Sigma art 14-24mm@f/2.8, @24mm, ISO=64, f=16, 1/5 sec, on tripod, using remote triggers, bracket 3 shots and HDR merged.

Post Process: HDR merge, LR Exposure+, Shadow+, b/w adjusted, Sky highlight -, and P out a few ppl walking in frame.
---
This round's discussion is now closed!
5 comments posted
---
---
---
David Terao
This is an interesting perspective of a waterfall - shooting from a side view. The smooth trail of water stands out nicely from the dark background. And, the green and yellow leaves add a touch of color to the scene. I can't see anything I would change.

The scene reminds me when I was growing up in Chicago, we used to go to Starved Rock to climb the "cliffs." &nbsp Posted: 11/04/2021 17:47:56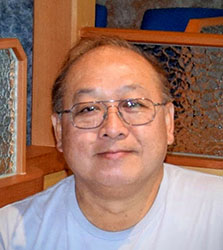 Charlie Yang
nice, I was tempted to climb up on the slope to get a higher vantage point, like level to the fall, etc. but I'd chicken out, kind of muddy and slippery with my gears :) &nbsp Posted: 11/07/2021 19:42:54
---
---
---
Cindy Lynch
This is a beautiful shot and you have handled the water perfectly. I also like the crop and lighting. Well done, I wouldn't change a thing. &nbsp Posted: 11/15/2021 21:03:49
---
---
---
Bai Chuang Shyu
It is very beautifully catch the view from behind the water fall. I like to see the curved and layered rocks. The water falls like a silk curtain. &nbsp Posted: 11/23/2021 07:39:00
---
---
---
Ray Henrikson
The three streams of water sets this image apart. Did you try monochrome? &nbsp Posted: 11/23/2021 16:52:15
---
---
---