Bai Chuang Shyu
---
November 2021 - Osaka Castle
About the Image(s)
I was attending an International conference to be held in Kobe and have opportunity to visit the Osaka Castle which is one of Japan's most famous landmarks and it played a major role in the unification of Japan during the sixteenth century of the Azuchi-Momoyama period. The Main Tower is surrounded by a series of moats and defensive fortifications. The castle has 2 moats (an inner & outer). The inner castle moat lies within the castle grounds, and outer moat surrounds the entire castle premise. I was interested to see the reflection of the castle. And finally decided to use the reflection as the subject of the image.
My Nikon D810 was on tripod with f/16, 1/125 sec and ISO of 200. The post processing of local enhancement of contrast and saturation was done in Viveza 3.
---
5 comments posted
---
---
---
David Terao
Before I read your write-up, I thought you used a digital, impressionistic-art filter to modify your image of Osaka Castle. Then, I realized it was a reflection in the water, turned upside down. It is an interesting effect. However, it might have helped to show some of the castle not in the reflection so that the viewer has some context to what is going on. It's hard to tell where the waterline is. &nbsp Posted: 11/01/2021 15:42:20
---
---
---
Ray Henrikson
I agree with David's comment about including some of the non-reflected scene in your capture. This would give a reference point in interpreting the image. Otherwise, it looks like the lens had just been smeared with petroleum jelly. &nbsp Posted: 11/04/2021 20:34:19
Bai Chuang Shyu
I thank very much David's and Ray's comments. I selected one image including the castle and reflected castle. I then crop out the castle and leave part of non-reflected castle wall. The water line is more clear. I leave the debris on the reflected sky.
I thought of keeping both castle and reflected castle aligning up and down. But I feel the reflected and distorted castle is more interesting. I hope the revised version may improve a bit.
&nbsp
Posted: 11/05/2021 09:17:34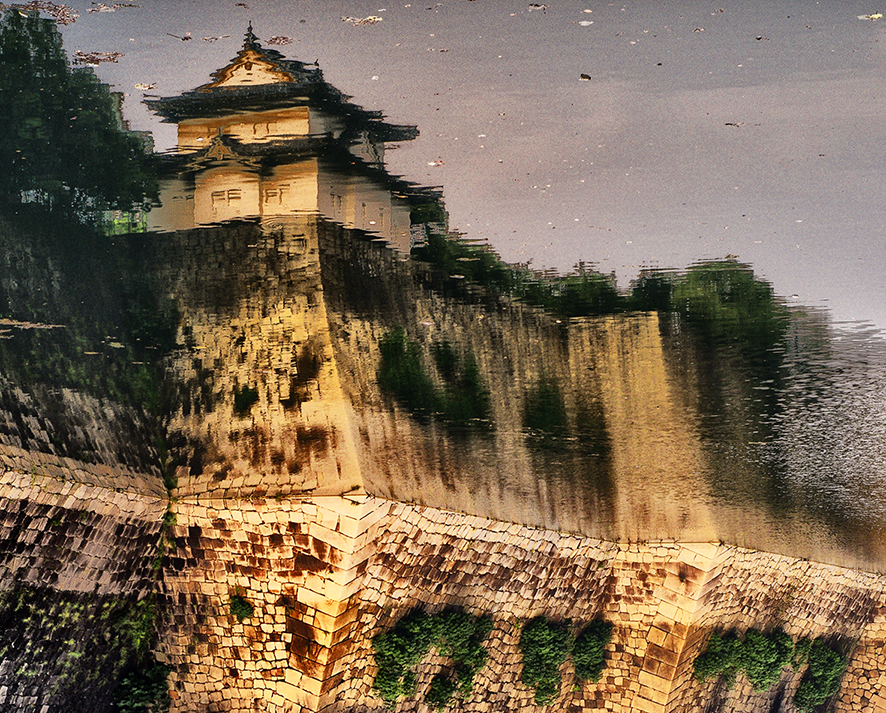 ---
---
---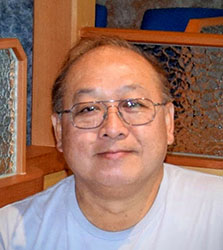 Charlie Yang
This is an interesting one, on a rare occasion, the water is calm, then the reflections add to the overall image, both the image and revised one show some water ripples and some fuzz around the edge, which I'm not sure it add to the image. It's interesting rendering, as if some oil paint.
However, the castle wall are rough and grand, by itself would be a grand image alone. Would give it a chance. &nbsp Posted: 11/07/2021 19:58:33
---
---
---
Cindy Lynch
I think this is a very interesting reflection and handled well, but I was confused at first until I read your description. I agree with David about presenting the image with some of the castle showing and perhaps the reflection in the right orientation. &nbsp Posted: 11/15/2021 20:56:24
---
---
---
Please log in to post a comment