Charlie Yang
---
May 2021 - Virginia Bluebell
About the Image(s)
This was shot about a week ago, in one of the woodland preserve, as this place is known to have vast bluebell display.

D850, 14-24mm @22mm, 1/160s, F/11, on tripod, auto ISO, remote triggered.

once I camp on a composition candidate, waiting patiently for sunrise and for light come through the woods,

LR b/w adjust, Denoise via Topaz, crop in LR, try out curve and just adjust a little bit, just to boost a little on contrast.
---
7 comments posted
---
---
---
David Terao
Virginia Bluebells are a favorite subject of many photographers in our area in the early spring, especially along the Potomac and Shenandoah Rivers. They are spectacular either as close-ups or as a field as you have done. The early morning light in your shot adds interest to the image, but seems somewhat incongruous to the subject bluebells in the sense that it doesn't bring out or accentuate the character of the small flowers. It seems to be accentuating the green leaves instead. It could have been a dramatic image if the sun were included - shining through the trees. As is, the streaks of lightened green leaves seems a bit odd. &nbsp Posted: 05/04/2021 10:25:22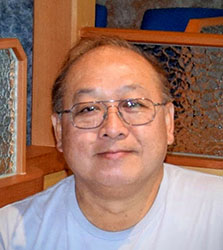 Charlie Yang
Thanks for your comments, didn't know that was a thing somewhere else too. Here, it's a fest like. On this day, cloud block the light for a while, then all of sudden, come through the woods, I 'd take another look to see if I can dial it down a bit?
&nbsp Posted: 05/05/2021 21:47:13
David Terao
They're not called "Virginia bluebells" because they're found only in Illinois. :-) &nbsp Posted: 05/06/2021 06:44:45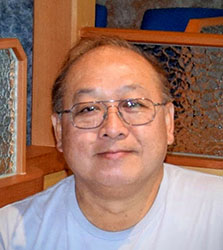 Charlie Yang
:)
&nbsp Posted: 05/11/2021 14:51:01
---
---
---
Cindy Lynch
This is a beautiful scene with such nice warm lighting. You have captured it nicely with the rays coming through the trees. I hope you are able to return for even more shots. Would love to see some close-ups of the Bluebells, as well. &nbsp Posted: 05/06/2021 09:35:20
---
---
---

Phyllis Peterson
I used to live in Virginia and photographed Virginia Bluebells as a single flower. I have never seen them in a vast field like you photographed. So beautiful! I like the sunlight on the top of the flowers. It would have been spectacular with the sun included but it is a beautiful
image.Well
done! Vibrant colors in early spring! &nbsp
Posted: 05/09/2021 18:45:28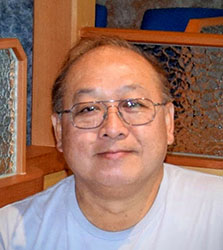 Charlie Yang
yes, I only found it by accident. I was lost trying locate the trail to this fp. Then this lady, asked me if I got lost, then gave me a tour of this place, As it turn out, she live next to the trail, and has been there for 30+ years, since young.
Oh, forgot to mention one thing, walk in this vast field, you'd immerse in a 'fruit loop' cereal smell, fresh.. &nbsp Posted: 05/11/2021 14:57:34
---
---
---
Please log in to post a comment