Bruce Michelotti
---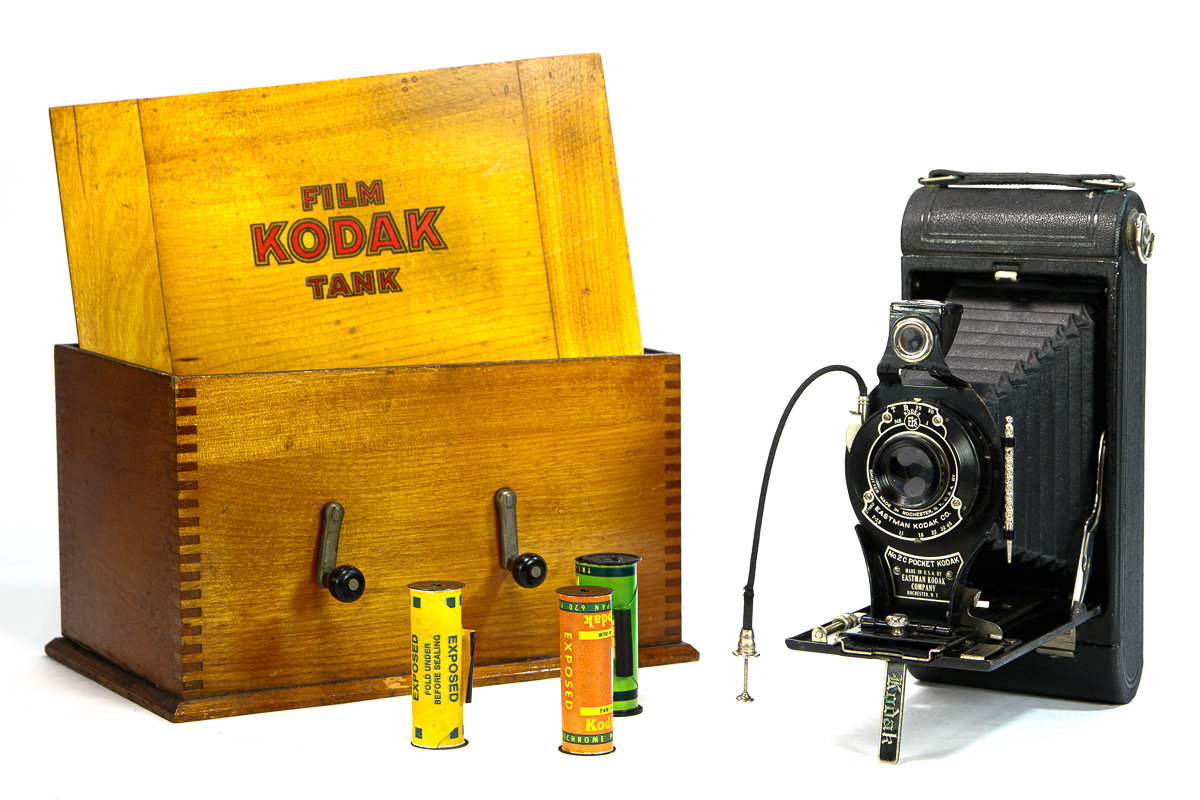 January 2022 - Film Tank
About the Image(s)
Just playing around on one of those cold winter days. I set this still life up against a white background and played with my lighting to eliminate most of the harsh shadows. My lighting, by the way, is just a bunch of those round work lights that Home Depot sells for around $10 fitted with daylight bulbs. I wanted a Higher Key type of photos hence all the white and light. This was shot at 1/10 sec at F/8 using ISO 100. Canon 7D MII at 44mm.
---
17 comments posted
---
---
---

Linda M Medine
This is a really great storytelling image. Younger photographers probably have never seen a camera like this or the film. I have one just like this one. Very sharp, great detail and love the color contrast. I would have each roll of film separated and not blending into each other. I made the background a little bigger to give the image more room. &nbsp
Posted: 01/04/2022 10:43:11
Bruce Michelotti
Thanks Linda. &nbsp Posted: 01/07/2022 09:11:11
---
---
---

Mark McKinney
I agree with Linda that this composition has a story. I too would separate the film rolls. How objects are arranged is extremely important for photos like this one. So is the background. I really think this photo needs a black background.
The white background is a distraction, I think. I think the camera will be a star attraction with a dark background. Maybe put one of the film rolls on its side? I don't know how to use layers, so I just painted in the dark background. &nbsp
Posted: 01/04/2022 12:37:19
Bruce Michelotti
Thanks Mark. Still life arrangement is not my strong suit. I played with those film rolls a lot, they just never seemed to look right. As for the black background, I like it. But I also like the white too. As for the fact that one roll is in front of the other--I'll try opening them up next time. &nbsp Posted: 01/07/2022 09:15:30

Mark McKinney
I think just one on its side would be good &nbsp Posted: 01/07/2022 13:46:49
---
---
---
Lane B Lewis
This is a pleasant image showing an old camera, film and the tank, Needing no further explanation because it is obvious what they are. I might have placed one of the rolls of film on its side just to give it some separation. I like the white background and the colors render true. Good job. &nbsp Posted: 01/10/2022 14:32:49
Bruce Michelotti
Thanks Lane. It was hard taking pictures in the "old days". &nbsp Posted: 01/17/2022 10:37:07
---
---
---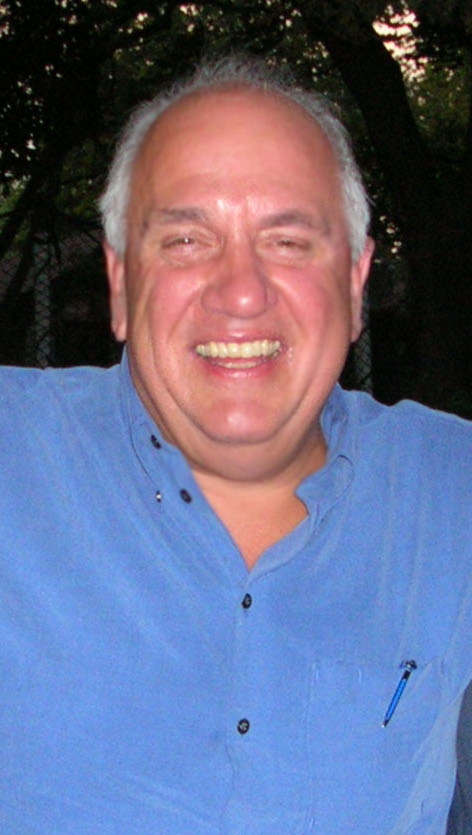 Harley Rubens
Very pretty and nostalgic. You seem to being doing well on this still life. Nice job. Not sure what I would do with the film, I can see why you had to fiddle with it. I agree with Mark that the white background attracts too much, but black blends into the Camera too much, me thinks. It is a color photo, why not take out the color wheel and find some complimentary color. I like this Image &nbsp Posted: 01/14/2022 13:12:56
Bruce Michelotti
Thanks Harley. Here is a different background and a roll on its side. I like the color (adobe color theme suggestion), but since I am not an expert at Photoshop the props looks placed on the background rather than shot on the background. I need to learn how to create shadows to give the illusion of that dimension. Anyway, is the color any better than the stark white? &nbsp
Posted: 01/17/2022 10:40:22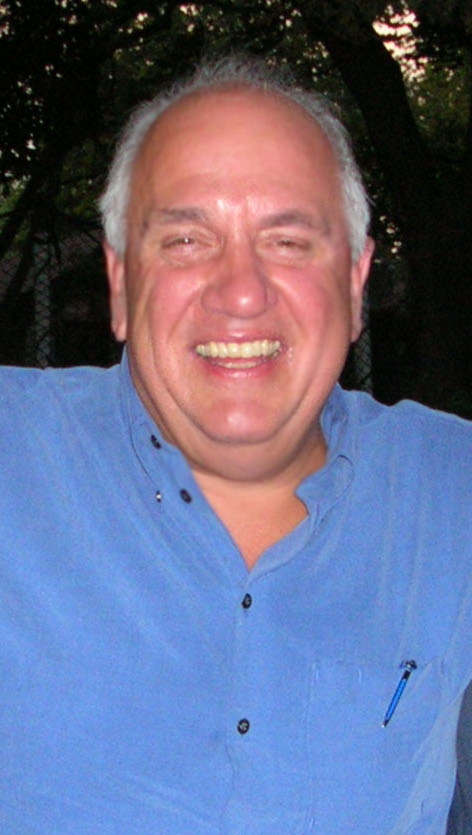 Harley Rubens
Hi Bruce. I forget how to make shadows but recall it is not that difficult with photoshop. Youtube will have it. The color does still seem a little bright to me, but it is individual taste. I think this is a tad darker. Using a gradient seems good, but it still needs shadows.
&nbsp Posted: 01/17/2022 11:21:38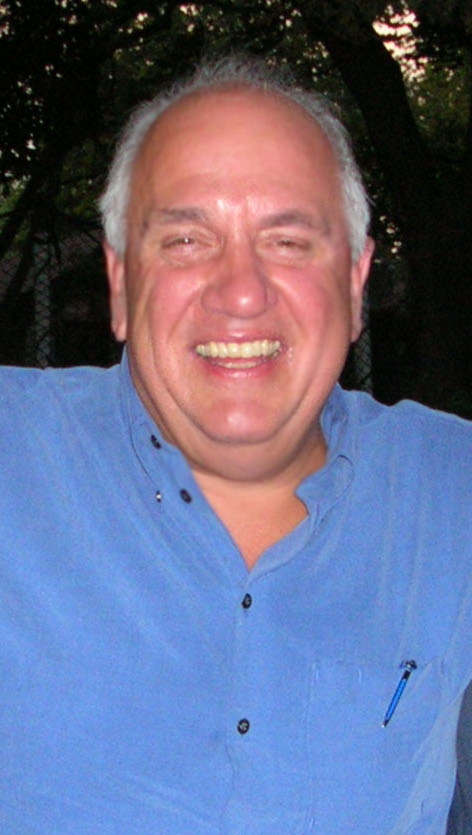 Harley Rubens
I found the shadow directions using and manipulating layer style after isolating the objects. In photoshop CC it seems there is a 3D function ut I am in the process of setting up a new computer after 11 years with this one, that meets criteria for this function. To make the shadow better you can also use transform functions on the shadows. &nbsp Posted: 01/17/2022 12:21:40
Bruce Michelotti
Very cool Harley. I will have to check out YouTube for some instructions. Those shadows really look like the real thing.
Was this done with a layer style? Thanks for the comment. &nbsp Posted: 01/17/2022 12:41:58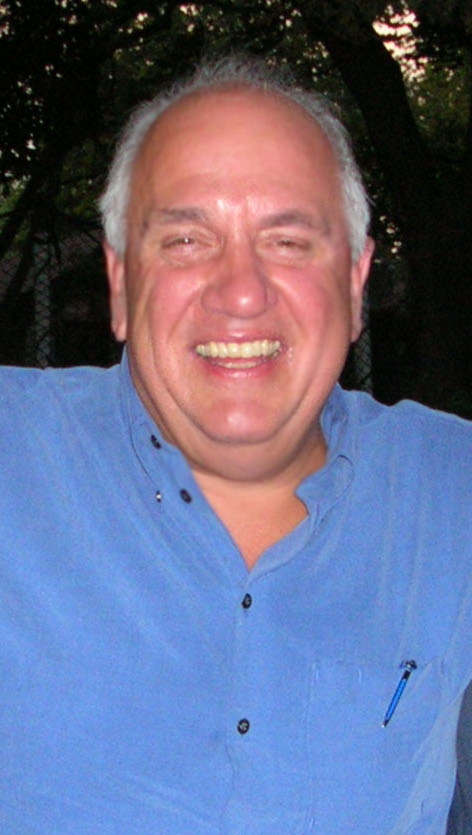 Harley Rubens
I did it with New layer with objects only and drop shadow and inner shadow. I did not get to transform which makes it more realistic, but hope to use the 3D function in the future. &nbsp Posted: 01/17/2022 12:45:32
---
---
---
Andrew Lewis
Nice work, Bruce. I've started paying attention to still life photography and want to start working with some folks in my local clubs to explore the subject. I really like what you've done with this. The emotion it evokes is pure nostalgia and joy. The ever-familiar Kodak yellow against the wood on the tank really works for me. I agree somewhat with the previous discussion that the background is almost too high key. If there was a way to separate the table surface from the background, the sense of dimension that would be added might help the viewers' eyes move through the image. I really enjoyed this work. &nbsp Posted: 01/15/2022 06:25:17
Bruce Michelotti
Thanks Andrew. I like still life images too, but have a hard time setting them up for a pleasing shot for some reason. I hope to do more in the coming year. &nbsp Posted: 01/17/2022 10:43:07
Andrew Lewis
Agreed. There's a lot to them, but they're so rewarding. I've been talking to a friend in a local group, and he's going to help me work on them. I'd eventually like to have a setup at home. Stay tuned… &nbsp Posted: 01/19/2022 07:19:24
---
---
---
Please log in to post a comment